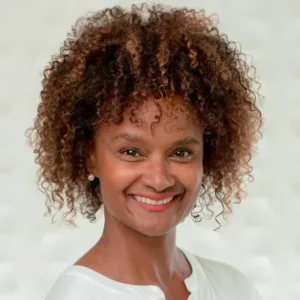 Charmain Emerson
Associate
A seasoned professional, Charmain Emerson helps people realize their real story. She strives to empower authenticity and inclusivity to drive economic opportunities. She is a passionate communications leader/strategist with lived experience and professional expertise that have organically extended into facilitating community consultations, DEI board governance, stakeholder relations, brand reputation management, and media relations.
Charmain co-founded the Black Opportunity Fund, a charitable organization creating economic and social change across Canada, and through her own agency she has advised some of Canada's leading corporations as well as vital public sector organizations serving Canada's most vulnerable citizens. Clients and colleagues describe her as an energetic and motivational collaborator, and problem solver who is committed to delivering positive outcomes.
Entering the field as a broadcast journalist with the Canadian Broadcast Corporation (CBC), Rogers and Global, Charmain later served as the Legislative Communications Advisor for the Minister of Culture and Communications Ontario and held Director of Communications roles for multiple for and nonprofit entities, including the Institute of Corporate Directors.
Charmain volunteers extensively serving on the Board of Canada's fastest-growing hospital network, Trillium Health Partners Foundation, Canada's iconic Soulpepper Theatre Company, and the Canadian Centre for Diversity and Inclusion.
A graduate of McMaster University, Charmain holds an Honours Bachelor of Arts, English and Humanities.
Area of Expertise:
Charmain's predominant expertise is Donor and Constituent Engagement. She also excels in Board Training Management and Governance and Project Management.
Experience:
Arts and Culture, Education, Community Based Membership and Advocacy, and Healthcare
Fundraising Must Have:
Diversity, Equity, and Inclusion Governance