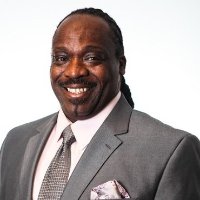 Cornelius Hubbard, Sr.
Associate
Please meet Cornelius Hubbard, Sr., an Associate with S. Sutton & Associates Inc. A data scientist with project management and programming experience, Cornelius specializes in Data Analytics. Cornelius has a long and distinguished career in the field, and in the public, private and nonprofit sectors, including serving as Associate Director of Analytics and Senior Data Analyst for Johns Hopkins University.
Cornelius graduated from the University of Chicago with a MScA, Master of Science in Analytics, holds a Master's in Information Systems from Robert Morris University, Chicago, and a BA in Organizational Development & Leadership from Loyola University, Chicago, Illinois. Cornelius has completed Executive Certificates in Financial Management from the Johns Hopkins Carey Business School and holds a Certificate of Executive Data Science Specialization from Johns Hopkins through Cousera.
Area of Expertise: Cornelius's core expertise is in Data Analytics, including data acquisition, data mining, data modeling, data visualization, and presentations.
Experience: Education, Healthcare, Community Based Membership and Advocacy.
Fundraising Must Have: A comprehensive Data Analytics program designed to describe, predict, and prescribe to maximize the efforts and return on investment of frontline fundraisers and administrators.
Contact Cornelius at: [email protected]