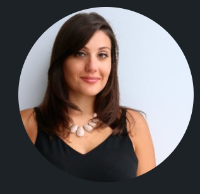 Georgia Spiliotopoulos
Junior Associate
Georgia Spiliotopoulos is an accomplished Strategic Consultant and Data Analyst, who helps mission-driven organizations leverage the power of their data to maximize impact and exceed their fundraising goals. She has worked across a variety of business sectors and diverse industries in North America and Europe in both the for-profit and non-profit sectors including the Hellenic Foundation for European and Foreign Policy, where she served as an International Legal Analyst & Researcher, Simon Frazer University as Prospect Research Strategist and the VGH & UBC Hospital Foundation a Prospect Researcher and Data Manager. Georgia is known for her ability to collaborate with stakeholders at all levels, while tactfully bridging gaps in knowledge and perspective. She's a creative thinker and results-focused problem solver, described by many as a key strategic disruptor. 
Georgia holds a Master of Law from the University of Amsterdam, Bachelor of Arts from Simon Fraser University, and a Data Science Specialization from Johns Hopkins University.   
Area of Expertise:
Georgia's core expertise is in Data Analytics. Fundraising Campaigns, Strategic Planning & Expansion Strategy
Experience:
Education, Healthcare, Arts & Culture, International Development
Fundraising Must Have:
An interest in utilizing data to create meaningful and successful strategies.
Contact Georgia at: [email protected]