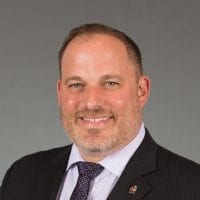 Jason Bateman
Associate
Jason Bateman has managed multiple development and fundraising teams for complex organizations. He spent twelve years at Vistage, the world's leading CEO peer advisory organization, where he managed membership growth, board development, teams, operations, and financials, while setting all-time growth and member retention records. As Gen Next Managing Director, he focused on improving operations, stewardship, board development/cultivation, fundraising, and KPIs which resulted in the best 2 years of the organization's 10-year history. At the Ayn Rand Institute (ARI), he led the Development Operations teams where his team achieved the best Q2, Q3, and 3rd best year in ARI's 35-year history, raising over $15M. ARI's success was in direct correlation to implementing stronger pipeline cultivation, creation of a new membership model, implementing a new CRM, major donor growth and spearheading 6 successful quarterly $100K+ donor-day campaigns. He quickly grew these two nonprofit organizations and most recently has been acting as the interim Corporate Strategy Officer for the American Red Cross-Los Angeles where he supported research and helped create a new corporate pipeline of over 500 unapproached LA companies. He trained the Red Cross on new client acquisition strategies and helped with donor campaigns and engagement, leveraging his network of over 7,000 Sr. Executives to gain access to new donors, sponsors and funds raised. Jason earned his bachelor's degree in Political Science and Studio Arts from Hamilton College in New York.
Fundraising Area of Expertise: Jason's core expertise is in Donor and Constituent Engagement. He also has wide experience in Advancement Services, Fundraising Campaigns, Corporate Sponsorships and Alliances, and New Donor Acquisition.
Sector Experience: Education, Arts & Culture, International Development, Community Based Membership & Advocacy
Jason's fundraising must have: A noble mission and a desire to be innovative. If you have a world-changing or life-changing impact and are willing to try new and innovative strategies, then let's collaborate to make some game-changing moves to yield explosive growth and inspirational stewardship.
Contact Jason at: [email protected]