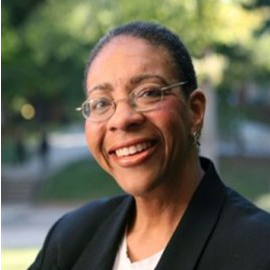 Julia B Reed
Executive Associate
With more than 30 years of experience in the nonprofit sector, Julia Beatrice "JB" Reed, Esq., MBA specializes in Interim Program Management. Throughout a career characterized by executive management and entrepreneurial experience she has translated the visions of community, business, faith-based, and government leaders into fully functioning non-profit agencies designed to meet the needs of underserved populations. Central to her success is a highly effective combination of skills, abilities, and knowledge in the areas of strategic planning, business development, partnership development, revenue generation/management, financial management, legal and contract compliance/interpretation, and written and oral presentations.
Special strengths include mentorship that empowers leaders of start-up organizations in such diverse arenas as social services, health profession education, community development, and religious organizations. In addition to her work with start-ups, she has extensive experience transforming programs and services within firmly established non-profit and government agencies. JB most recently participated in the restructuring and implementation of the grant making process for the Bank of America Charitable Foundation. Additional experience includes Chief of National Programs and Chief Operating Officer, The Center for Leadership Innovation; Chief Executive Officer/Executive Director, the Greater Richmond Area Higher Education Consortium, Inc; and Staff Attorney with Jacksonville Area Legal Aid.
JB Reed graduated with a Bachelor of Arts in Politics and Government from Ohio Wesleyan University; a Jurist Doctorate from the George Washington University Law School; and a Master's in Business Administration from the Terry College of Business at the University of Georgia. She is a member of the Florida Bar Association.
Area of Expertise: JB's core expertise is in Interim Program Management.
Sector Experience: Education, Healthcare, Community Based Membership and Advocacy. JB has considerable expertise in the areas of primary and secondary education, healthcare education, community-based advocacy, and faith-based organizations.
Fundraising Must Have: Collaboration, creativity, mission- focus, and sustainability.