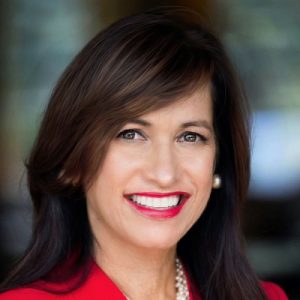 Kathleen Patrick
Senior Associate
Kathleen Patrick has more than 25 years of experience as a philanthropy executive, successfully orchestrating capital campaigns, developing sustainable major giving programs, and fostering meaningful relations with diverse stakeholders. In her previous roles, she was responsible for soliciting six-to-seven figure donations for the Roy and Patricia Disney Cancer Center and the Neuroscience Institute at Providence Saint Joseph Medical Center, launching Marymount University's Inaugural Parents Advisory Council, overseeing the transition of the VHH Foundation after it was purchased by USC, and executing major fundraising initiatives at Dignity Health. Kathleen earned her Registered Nursing Degree at Pasadena City College and also holds a Bachelor of Arts degree from the University of Southern California. She has completed a Certification from the Madison Institute for Campaigns and Major Gifts, a Planned Giving Certificate from the Pantera Executive Development Program, and an Executive Management Certificate from the University of South California, Marshall School of Business. Kathleen sits on the board of USC's Trojan League of Los Angeles and has been a goodwill ambassador to Japan and Germany.
Fundraising Area of Expertise: Kathleen's core expertise is in Major and Principal Gifts. She also has a wide experience in orchestrating and managing capital campaigns, development of major and planned giving programs, grateful patient programs, prospect pipeline and moves management development, building and stewarding strategic relationships with philanthropists, clinicians, board of trustee members and volunteers to benefit an organization's mission.
Sector Experience: Healthcare, Academia, and Political Fundraiser. International Development
Kathleen's fundraising must have: Passion for this noble profession. We get to teach others the joy of giving and in return, get to experience immense gratitude.
Contact Kathleen at: [email protected]