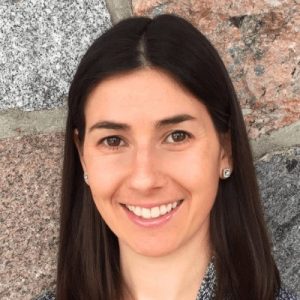 Kristina Anastasopoulos
Junior Associate
Kristina has close to 10 years of experience in marketing and communications, with a focus on creating inspiring content and collateral for print and digital platforms. She began her career working in professional sports and currently works for the fundraising arm of a university healthcare facility. Kristina earned her bachelor's degree in Communication Studies from Concordia University in Canada.
Fundraising Area of Expertise: Kristina's core expertise is in Donor and Constituent Engagement. She likewise has a wide experience leading marketing and communication projects, developing and aligning strategic messaging to specific audiences, and sharing engaging stories with the community at large.
Sector Experience: Hospital Foundations; Healthcare
Kristina 's fundraising must have: Compelling stories – they are how we connect with our families, friends, and community. Ask us how we can help with that.
Contact Kristina at: [email protected]