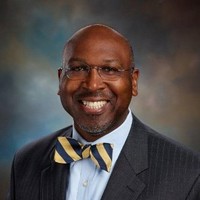 Preston Hicks, PhD, LPC
Senior Associate
Preston Hicks has over 25 years of leadership and management experience across the public, private, and nonprofit sectors. His fundraising areas of expertise are Team Capacity Building, Management and Governance, Donor Advised Impact Investing, Corporate Social Responsibility, Diversity and Inclusion in Philanthropy and Fundraising, and Research Methods. His recent professional experiences include Research Consultant at the Department of Education for the State of Michigan, Director of Development and Professional Instructor at Western Michigan University, and Owner and Principal at PH&A Management Consultants. Preston has a PhD in Higher Education from the University of Michigan and a Master of Education and Bachelor of Psychology from the University of Virginia. He is a trained mediator and Licensed Professional Counselor.
Fundraising Area of Expertise: Preston's core expertise is in Board Training, Management and Governance. He helps clients achieve excellence through strategic planning, corporate social responsibility, diversity and inclusion in philanthropy and fundraising, constituent and community engagement, advocacy, resources development leader training/motivation, program management and conflict management.
Sector Experience: Preston's expertise spans public, private and nonprofit sectors in the United States and abroad in human services, higher education, governments and philanthropy, corporate and community foundations.
Preston's fundraising must have: An inspired and compelling cause, planning, determination and courage.
Contact Preston at: [email protected]