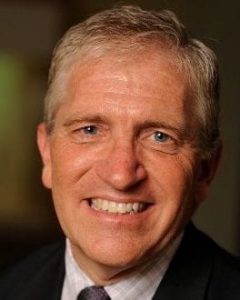 Scott Greatorex
Associate
With over 30 years of higher education experience, Scott Greatorex has contributed to the advancement of Johns Hopkins University, Loyola University, Goucher College, and most recently, St. John's College.
His work in constituent engagement, campaign development and implementation, and leading major gift teams has resulted in comprehensive skill and expertise, including staff development.
Scott has trained and prepared scores of fundraising professionals for next-level opportunity and deployed high-functioning teams comprised of gift officers, alumni relations professionals, and others to build momentum for million to multi-billion-dollar campaigns.
Serving on leadership teams that build and implement fundraising campaigns for higher education institutions and academic medicine, Scott also has developed skill in Data Analytics, utilizing data and analysis to produce returns on investment that achieve results.
Scott holds a B.A. in Journalism from the University of Maine, a M.A. in Liberal Studies and an MBA from Loyola University Maryland, and a Leadership Certificate from the Hopkins/Stanford Leadership Action Program.
Fundraising Area of Expertise: Scott's predominant expertise is in Development Program Review and Expansion Strategies. He also excels in Data Analytics.
Sector Experience: Education; Healthcare; International Development
Fundraising Must Have: A willingness to accept that building relationships with our donors takes time, and an understanding that an enduring fundraising program requires a long-term commitment to a strategic approach. 
Contact Scott at: [email protected]