Know Your Donor – Due Diligence to Decipher the Dark Side and Dirty Dollars
The news is replete with examples of the dark alleys of today, enabled by the Dark Web, unscrupulous crowd funding sites and "reputable" institutions.
A massive leak from one of the world's biggest private banks, Credit Suisse, has exposed the hidden wealth of clients involved in torture, drug trafficking, money laundering, corruption, and other serious crimes. Details of accounts linked to 30,000 Credit Suisse clients all over the world are contained in the leak, which unmasks the beneficiaries of more than 100bn Swiss francs (£80bn) held in one of Switzerland's best-known financial institutions. The leak points to widespread failures of due diligence by Credit Suisse, despite repeated pledges over decades to weed out dubious clients and illicit funds.
They include a human trafficker in the Philippines, a Hong Kong stock exchange boss jailed for bribery, a billionaire who ordered the murder of his Lebanese pop star girlfriend and executives who looted Venezuela's state oil company, as well as corrupt politicians from Egypt to Ukraine.
One Vatican-owned account in the data was used to spend €350m (£290m) in an allegedly fraudulent investment in London property that is at the centre of an ongoing criminal trial of several defendants, including a cardinal.
Due diligence is not only for new clients. Banks are required to continually reassess existing customers. The 2017 report said Credit Suisse screened customers at least every three years and as often as once a year for the riskiest clients.
In recent years the philanthropic sector has been susceptible to major financial crimes. Risk assessment and corresponding services are important for nonprofit and nongovernmental organizations to assure donors are known and the dark side and dirty dollars can be deciphered.
This month we profile Junior Associate Ammna Nasser, an expert in global risk management, antimoney laundering and high-risk sectors for the Royal Bank of Canada. Ammna's article on Risk Assessment Services deals with legal, financial, and reputational risks for the sector, Know Your Customer (KYC) and Enhanced Due Diligence (EDD), and practical steps that can be taken now. The philanthropic sector offers significant benefits to the most vulnerable. With good due diligence and monitoring efforts, charitable projects can be conducted in a safer fashion without threat to the integrity of the charitable entity.
Good luck and start monitoring, and if you need our support, we are here, as Risk Management and Fundraising Governance is but one of 16 service offerings provided by S. Sutton & Associates Inc. and our stellar Associates, including Ammna!
Together we're better,

Susan

Ontario Science Centre: Customer Relationship Management Data Migration
On September 26, 1969, a radio signal from over 1.5 billion light-years away struck a circuit that raised the curtain at the Ontario Science Centre's official opening. As a gift to the people of Ontario to mark Canada's Centennial, the provincial government commissioned architect Raymond Moriyama in 1964 to design the Ontario Science Centre—one of the first interactive science museums in the world. The Science Centre has since welcomed more than 54 million visitors.
Today the Ontario Science Centre is one of Ontario's most significant cultural attractions, welcoming an estimated one million visitors each year, 20% from outside of Ontario, and 13% from outside of Canada. The Centre has 58,000 active members, hosts 165,000 Ontario students each year, 77,000 visitors annually through community access programs, and has become more than a destination. The Science Centre is a space where visitors of all ages can learn-through-play and discover ways to think like a scientist every day.
Guided by the belief that science, technology and innovation will help us shape a better future, the Ontario Science Centre continues to lead the way internationally with an incredible team of scientists, educators and exhibition creators who conceive, develop, design and build world-class exhibitions, award-winning educational programs and innovative science learning experiences.
As a not-for-profit agency of the Government of Ontario, the Science Centre relies on provincial support as well as generous individuals, corporations and foundations that share a commitment to science and education for additional operating support.
Junior Associate Natalia Branco and Associate Eduardo Araujo will comprise the Innovation Team conducting a data migration project from the legacy customer relationship management system, in use for the last 20 years, to Salesforce.
---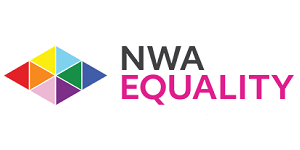 Northwest Arkansas Equality, Inc.: Development of a Major Gift Program
Northwest Arkansas Equality, Inc. (NWA Equality) is a community education, advocacy, resource, and service organization working to achieve full equality while creating an environment that embraces and supports the lesbian, gay, bisexual, transgender, and queer (LGBTQ) community of Northwest Arkansas. NWA Equality's services, events, and partnerships impact over 30,000 people annually throughout the greater Ozarks region.
We welcome back Northwest Arkansas Equality Inc. as a repeat client, interested in building upon the strategic plan that we developed last year. Associate Linda Boedeker led a four-month project to develop a more robust major gift program, including the development of a case for support, refreshed digital properties, collateral materials, tools and processes, and board and volunteer training sessions.
---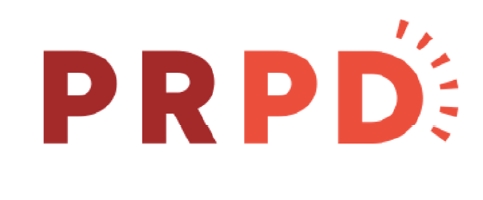 Public Radio Program Directors Association: Strategic Planning
We are pleased to welcome the Public Radio Program Directors Association (PRPD) as a new client. PRPD is a membership organization that advocates for high-quality programming and provides resources for public media program directors and staff, content managers, and independent producers. Members representing over 800 public media outlets—including national networks, local stations, and independent enterprises—benefit by sharing professional expertise and knowledge of industry trends, enabling them to boost the quality of their programming and operations.
PRPD seeks to be a leader in the industry, serving as a beacon for best practices and guidance to station leaders, providing the best possible service to their local audiences. Given the changes in the listening platforms and historical revenue model for the industry at large, PRPD saw an opportunity to look inward and determine their role in the public media landscape and how it can best position itself for mission service. The PRPD staff and volunteer leadership recognized that to remain relevant and financially sustainable, PRPD needed to examine every aspect of its mission and operations and identify who they seek to serve and how best to do so. At the crux of this goal is growing and diversifying the association's funding streams and improving program services for the target audience.
The four-month strategic planning project was designed to provide an internal and external review by the Innovation Team members Randy Gorod, Katherine Scott and Lauren Bergquist to gain deep understanding of the issues of greatest concern to PRPD, successes and challenges, vision for the future role in the public media landscape, previous strategic plan, and funding model, all against the legacy mission statement. This inquiry informed questions explored through an extensive stakeholder analysis and consultation, an environmental scan of member organizations and a SWOT Analysis, with the goal to grow and diversify the organization's funding streams, improve program services for the target audience(s), and set ambitious but achievable goals and objectives.
The strategic planning project was designed to draw conclusions whether PRPD's current mission statement, infrastructure, funding/fundraising models, and offerings met the new goals and objectives, and revise accordingly, to achieve the objectives of the new strategic plan, and corresponding operations plan.
Principles of equity, diversity, access, inclusion, and anti-racism guided the entire project in its design and facilitation.
---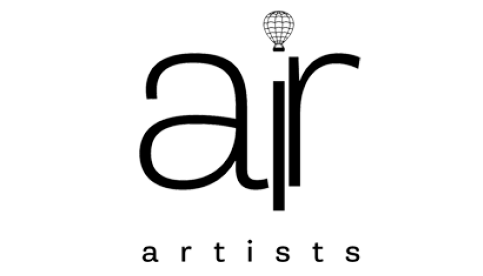 AIR Artists: Fundraising Mentorship and Coaching, Case for Support
AIR Artists is an innovative artists-in-residence program which helps to revitalize small towns by creating dynamic arts and crafts scenes celebrating the regions' natural resources. By developing unused properties and building environmentally friendly residences and studios, AIR Artists creates a vibrant and creative community in which artists live and work and visitors learn about the arts while exploring the city's rich culture.
Artists apply for a two-year program, during which they have the space and time they need to explore new ideas within their chosen mediums. Architect Steven Bingler has designed comfortable eco-friendly Shibusa cottages that blend with the landscape and provide a soothing respite from the outside world.
Supported by grants, philanthropy and earned income, each AIR site is independently funded and self-sustaining. Participating artists donate a portion of their work to the AIR art collection. Artists in residence and invited guests conduct workshops, and on-site retail stores offer artists' wares for sale.
The inaugural AIR Artists site, Andalusia, Alabama, a former textile town, celebrates the textile arts.
During the summer of 2022 Senior Associate Debbie Flinn is providing fundraising mentorship and coaching and will collaborate on the development of a Case for Support.
Ammna Nasser, Junior Associate, S. Sutton & Associates Inc.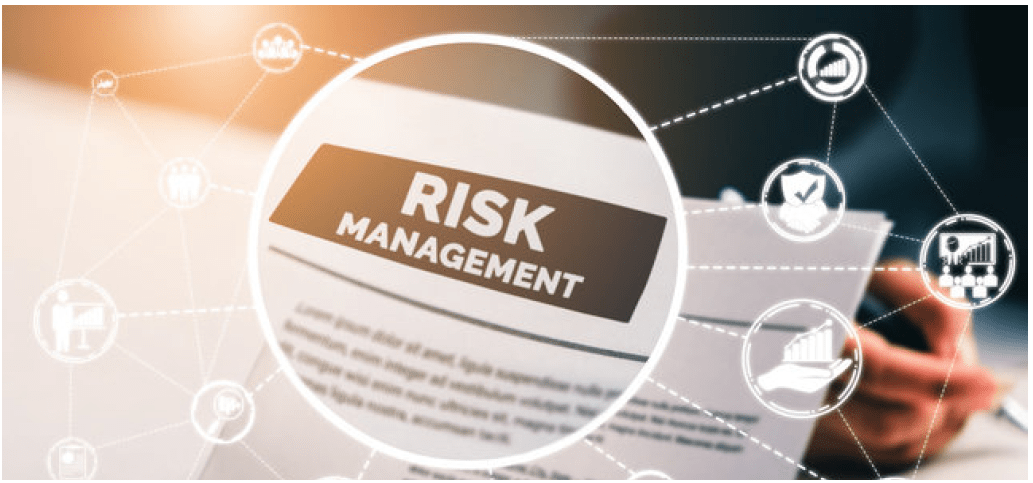 Know Your Customer (KYC) Due Diligence is an imperative first step when looking to establish a long-term relationship with a client; one which contributes to the success of a business operating in any industry. In the philanthropic sector, it plays a key role when prospecting and securing new donors, in addition to periodic Enhanced Due Diligence (EDD) on existing donor individuals and/or entities, to ensure potential risks are averted. Risks could range from: Legal (i.e. would engaging with a supporter, or accepting a donation expose the organization to legal or regulatory challenges?), Financial (i.e. could receiving a gift affect the organization's ability to raise funding in future?), and Reputational (i.e. is the funding unethical, or inappropriate given the organization's mission, or by the standards of the stakeholder community? What is the source of the gift?).
Given the rise of a global network, donors can range from companies and/or people who operate in a high risk sector, derive over fifty percent of their revenue from a 'high risk' or sanctioned country, or simply are Politically Exposed Persons (PEP).
First, the philanthropic entity should establish a comprehensive and clear risk appetite, and design parameters or a 'risk grid' to categorize an individual and/or entity within or outside of risk. Once a trigger list is solidified, if met by a prospect, a further review could be mandated. A trigger list could often comprise unclear source(s) of wealth, complex organization structures, international prospects, and perhaps, involvement in known crimes and/or scandals. Then, a program should be established making note of pertinent policies and procedures, which acknowledge the company's mandate, and abide by the laws of the jurisdiction in which it is operating. This should be followed by regular team meetings to obtain valuable feedback and finesse the process.
Although most organizations may not have sophisticated software to conduct KYC or due diligence searches, we live in an information era, therefore resources can be readily accessed on the internet using open source intelligence gathering techniques in the absence of expensive memberships, and subscriptions. Open source intelligence (OSINT) is the practice of collecting information from published or otherwise publicly available sources and can be used to identify significant high risk information.
To start the process, the following are initial steps a prospect researcher should employ when conducting OSINT. First and foremost, does this organization exist legally? Try a simple google search using the registered "name of entity", "address", "phone number" and "email address", always using ". This allows the researcher to target their search. If it is a local Canadian prospect, and a public company, you can use Sedar while Open Corporates enables us to identify most registered companies in the world.
Second, has this organization, beneficial owner, or the prospect donor individual been involved in any form of crime; one which may have attracted widespread media attention? The International Consortium of Investigative Journalists is an excellent resource. The International Consortium of Investigative Journalists, legally International Consortium of Investigative Journalists, Inc., is an independent global network of 280 investigative journalists and over 100 media organizations spanning more than 100 countries. You can visit it here: International Consortium of Investigative Journalists:
Some other useful resources include: Transparency International, Interpol Wanted Persons, United Nations Sanctioned Persons
Learning the basics of verification, conducting an investigation efficiently, and within a given time frame is pertinent. Some things to remember include: ensure your research is verified – one way to do so is to use diverse and reputable sources. Storing a donors' information appropriately is key, and should abide by Data Protection laws.
The philanthropic sector offers significant benefits to the most vulnerable. However in recent years it has been susceptible to major financial crimes. But, with good due diligence and monitoring efforts, charitable projects can be conducted in a safer fashion without threat to the integrity of the entity. Good luck, and start monitoring!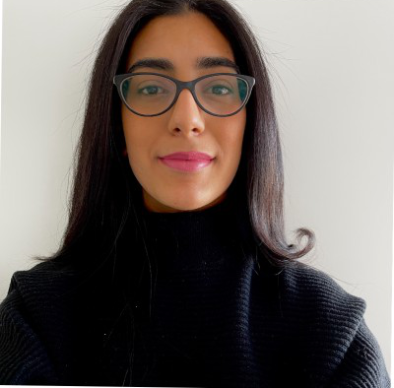 Ammna Nasser is a skilled social researcher and published author with a focus on identity politics, counter-terrorism, risk and financial crimes. She has demonstrated strong analytic skill sets across the financial services, consulting, higher education and academic research sectors in the Middle East, West Africa, Europe, and North America.
Currently serving as an analyst in Global Risk Management, Anti-Money Laundering (High- Risk Sectors) for the Royal Bank of Canada, her experience also includes serving as the Middle East & Northern Africa (MENA) Liaison Officer for the King's College London Think Tank where she monitored existing and established new partnerships with journalists, diplomats and professors, and Liaison & Research Officer for the South Asia and Middle East Forum, U.K., addressing geopolitical conflicts in the Middle East, composing briefing reports for the British Parliament, and reporting the forum from the House of Commons in London for Diplomatic Magazine.
Ammna holds a Bachelor of Arts (Honours) in International Development from Middlesex University, U.K., and a Master of Arts in International Relations from King's College London's renowned Department of War Studies.
Ammna's volunteer work includes serving the Royal Bank of Canada Diversity and Inclusion Committee, the C.D. Howe Institute & WOMAN ACT, the United Nations Association-Canada branch, and Global Service Learning of Amizade, in Jukwa Village Ghana.
Ammna has published extensively including, The Era of 'Dirty Data': Understanding Who Said What and How, for the Women in Security Committee of ASIS International, the worlds largest membership organization for security management professionals.
Fundraising Area of Expertise: Ammna is an expert in Risk Management and Fundraising Governance, Donor and Constituent Engagement.
Sector Experience: Community Based Advocacy and Membership Organizations, including Micro-Finance, and Higher Education.
Ammna's Fundraising Must Have: Strategic vision, sustainability, and a commitment to transparency to all stakeholders.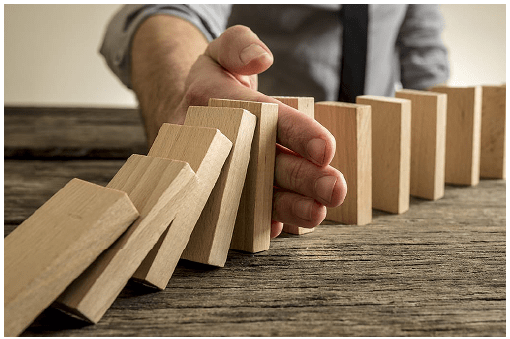 Risk Management and Fundraising Governance
As donors increasingly demand tangible assurance their money is well spent and regulators question the costs of fundraising, nonprofit executives and their boards need to know how to build trust in their organization. We bring knowledge about "best practices" in fundraising and are fully conversant with standards that exist to assess them.
We can work with you to understand risks associated with various fundraising approaches. We can train your staff on effective processes and we can develop tools for your Board to gain and maintain confidence that your organization's reputation is in good hands.
Providing Direction
Risk management is essential for any organization and S. Sutton & Associates Inc. understands reputational risk around fundraising operations and results presents particular vulnerability.
With that in mind our senior consultants with years in the arena also understand that with competing demands Boards need simple methods to assess risk, carefully considered solutions and if necessary, strategic remediation to restore trust.
In keeping with the methodology of the firm, our experts are able to provide a complete audit and assessment of your current state, articulating potential vulnerabilities and actionable strategies to avoid issues. Guidance and training for executive leadership staff is available to establish a framework going forward.
If the Board is placed in a position to consider remediation, our experts provide actionable steps for the organization to deploy and guidance for short term crisis communications and long term confidence building measures.
To explore how we can help, please contact us to schedule a complimentary consultation.
Here's what our partners say about us…
"I've spoken with Susan Sutton, and have found her to be sincere, knowledgeable, and very easy to connect with. In a time when change is an everyday inevitability, S. Sutton & Associates Inc. offers help for camps and conference centres as they navigate the often-difficult areas of Strategic Planning and Change Management. "
Sharon Fraess,
National Director, Christian Camping International/Canada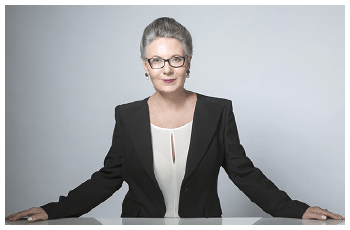 Earlier this year we celebrated an anniversary, as it was just five years ago in April that S. Sutton & Associates Inc. was launched and incorporated in Canada and the U.S. I could wax philosophic about the pain, the gain, the teachable moments, lessons learned, and all that has been derived from the process of moving from a start-up to an early-stage, and now to a growth-stage company. Long story short we have built a viable enterprise that is moving to its next stage of evolution.
The Innovation Team Model differentiates us, our service offerings are our table stakes, but it is the talent assembled, the Associates, who define our position in the marketplace. A huge thanks goes to the entire network of Associates who have made this possible!
This month we are also pleased to welcome four new Associates who bring a depth and breadth of experience and expertise. With these wonderful additions this brings our network of Associates to just over 100 based in the U.S. and Canada, enabling us to curate and customize just the right Innovation Teams for our clients.
With that in mind we are pleased to profile three new and one returning client, who are benefiting from our unique model, the U.S.- based Public Radio Program Directors Association, AIR Artists, and Northwest Arkansas Equality Inc. and the Toronto- based Ontario Science Centre.
Stay tuned for more to come in the coming weeks. Wishing all a terrific fall!
Susan
Jeffrey Comfort, Executive Associate Strategic Advisor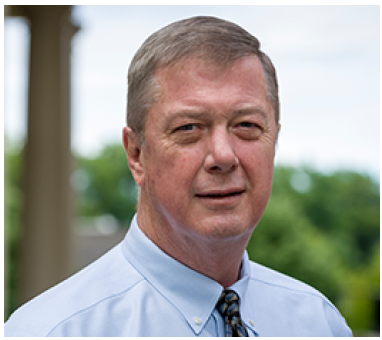 Jeff has 38 years of gift planning experience. He currently is vice president of principal gifts and gift planning at the Oregon State University Foundation (OSUF), where he provides strategic leadership to the gift planning program that assists donors in making deferred, assets-based or complex gifts to the university. Year in and year out, gift planning provides over 25% of total fundraising at OSUF.
He spent 18 years at Georgetown University, where he oversaw university-wide gift planning efforts resulting in approximately $500 million of gift commitments and receipts in his tenure.
Before arriving at Georgetown in 1995, he spent 11 years in Denver directing the gift planning program for the National Jewish Medical and Research Center. As a volunteer leader of the National Association of Charitable Gift Planners (formerly the National Committee on Planned Giving), Jeff served as president, chaired the 10th National Conference on Planned Giving and was a member of the NCPG board of directors for five years. Additionally, he was a member of the ethics committee and chaired the task force on gift valuation. Jeff chaired the CASE National Conference on Planned Giving for 10 years from 2008 to 2018.
Area of Expertise: Jeffrey's core expertise is in Planned and Legacy Gifts, Principal and Major Gifts
Experience: Education, Healthcare
Fundraising Must Have: Prospects
---
Braden Swab, Associate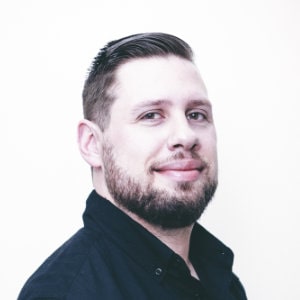 With more than 10 years of experience in the nonprofit sector, Braden Swab (P.Eng., PMP) specializes in project management of capital projects. Currently serving as Project Leader with Engineering Ministries International Canada (EMI Canada), Braden has served nonprofit organizations in Canada, Mexico, Honduras, Guatemala, Costa Rica, Haiti, Uganda, Rwanda, Democratic Republic of Congo, Cambodia, Albania, Burundi, the U.S. and South Africa, leading teams of architects and engineers to design schools, medical facilities, children's homes, churches, and youth camps.
Braden graduated from the University of Calgary with a bachelor's degree in Geomatics Engineering. He is a licensed Professional Engineer (P.Eng.) in Alberta Canada and a certified Project Management Professional (PMP).
Area of Expertise: Braden's core expertise is in Project Management, Donor and Constituent Engagement, including videography and photography, and Capital Project Fundraising
Experience: Education, Healthcare, International Development
Fundraising Must Have: An unmistakable passion for your "why" and a clearly articulated vision for the future your impact will create.
---
Kyle Tan, Junior Associate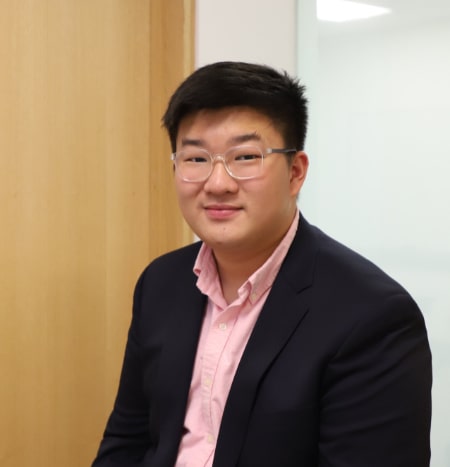 Kyle is a core team member of the firm serving our back-office operations, with responsibility for monthly performance plans, financial projections and forecasting, and vendor relations. A sophomore at the University of Toronto in the Rotman Commerce program, Kyle plans to pursue a specialization in Management, with a dual focus in Finance and Marketing, along with a minor in Economics. Outside the classroom, Kyle is involved in the Rotman Commerce Students' Association, the Rotman Commerce Consulting Association, and the Filipino Students' Association of Toronto.
Area of Expertise: Advancement Services
Experience: Education, Community Based Membership & Advocacy
Fundraising Must Have: Solid back-office operation
---
Ali Caner, Associate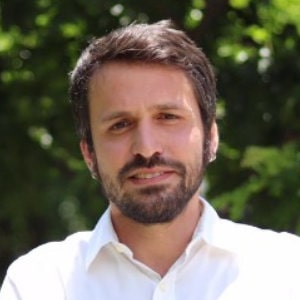 With a decade-long marketing career, Ali's experience includes a wide array of marketing sub-disciplines including content marketing (strategy, production, editing), paid and organic traffic acquisition, lead generation, social media management and business development. Ali also possesses expertise in events management, data analytics, corporate giving, and project management. Passionate about how technology and data can be integrated in a long-term marketing strategy to improve performance and help clients attain their business objectives, Ali has helped for public, private and nonprofit organizations of various sizes and in multiple sectors to fully implement and harness the power of technology and data in their marketing efforts.
Ali studied Social and Political Sciences at Sabanci Universitesi in Istanbul Turkey and holds a Master of Business Administration from the University of Victoria, British Columbia, Canada. In addition to English, Ali speaks Turkish.
Fundraising Area of Expertise: Ali's core expertise is in donor and constituent engagement, including traffic acquisition, content marketing and data analytics.
Sector Experience: Public, private, and nonprofit organizations in healthcare, tourism, electronics, and insurance
Fundraising Must Have: A strong understanding of your target audience ––no matter your cause; patience and strategy to devise a long-term relationship with them; and utilizing data to make informed decisions.
North America
EAST AND SOUTH ASIA
Europe