Symptoms Versus Causes: The Faustian Bargain Donors Face and the Rubik's Cube of Impact Assessment
World Food Program to Elon Musk- show us the money ($6 billion). Elon Musk to the World Food Program – show me the results (solve world hunger).
This diatribe played out on social media recently exemplifies the conundrum. Donors are barraged daily with solicitations of every ilk, And, each donor has various objectives regarding what they want to accomplish with their philanthropy. Most fall into two categories, real-time direct service to address acute needs, or support designed to address root causes or systemic change. Throw in how to identify and assess impact and you have a Rubik's cube, with not a straight line to be found, to give donors or nonprofits/NGO's a clear path forward.
To put this quandary in the starkest of terms, today in Afghanistan food insecurity and an economic implosion are creating another Faustian bargain, as families sell their young daughters to make ends meet in the short term. While the long term solution may be through investment in infrastructure and state-building, creating a sustainable future for all going forward, for donors it is hard to ignore the immediate need, and the ramifications for the people of Afghanistan if a long term systemic approach to philanthropic investment is taken.
What is a donor to do? As a society, and in concert with the advancements of technology, our decision-making has moved from faith to reason, to big data and artificial intelligence, as described by Henry A. Kissinger, and coauthors Eric Schmidt and Danial Huttenlocher in The Age of AI And Our Human Future. This presents another interesting consideration for donors and the nonprofit sector, and a possible portent of the future.
Decision-making based on the measurement of impact or alternative approaches as described in the Stanford Social Innovation Review article entitled Ten Reasons Not to Measure Impact – and What to Do Instead, provides a useful framework for donors seeking the right balance between the subjective and the empiric. Authors Mary Kay Gugerty and Dean Karlan describe the complex, imprecise and uncertain trade-off between funding current use to ameliorate immediate need versus funding research, to inform long term impact or systemic solutions.
Time and money can be wasted on poorly conceived, poorly designed, and poorly implemented impact evaluations. Studies may be too small, or insufficient attention paid to quality data or establishing causality. Others fail to engage stakeholders appropriately and as a consequence results are never used. Good impact evaluations do enhance knowledge, and improve policy and practice, and are described as a mosaic of individual pieces that come together to create a picture that becomes clearer and clearer.
The nonprofit/NGO sectors must navigate many choices and challenges to build monitoring and evaluation systems that fit their needs. Premised that an insistent focus on measuring impact can be counterproductive to collecting other important data, The Goldilocks Challenge helps organizations design the "right fit" evidence strategies. The system of strategies in this important work informs when to measure impact and when not to measure impact.
This brings the conversation back to big data. The rapidly decreasing costs of data collection and analysis have certainly helped to heighten the appeal of impact measurement. As well, there are more calls for accountability in the public and social sectors, requiring evidence of impact. Social impact bonds and pay-for-success programs fund effective initiatives by tying financing to proven results, and proponents of effective altruism seek to persuade philanthropists to give only to programs with convincing evidence of effectiveness.
The authors contend the push to demonstrate impact wastes resources, compromises monitoring efforts, and contributes to poor and misleading methods. In some instances, organizations collect more data than they can analyze or collect the wrong data, providing misleading or wrong results, informing poor future decisions, and opportunity costs are incurred.
The challenge for funders and nonprofit/NGO stakeholders is to be accountable for developing the right-fit evidence systems and to demand impact evaluations when the time is right, using the Not the Right Tool, Not Now, Not Feasible, Not Worth It, decision tree. The authors pose scenarios and alternatives for each consideration, all leading to the conclusion that as alluring as impact measurement is, it may distract from a more useful and applicable inquiry of monitoring implementation and improving programs.
The key to right-sized monitoring data is finding a balance between external accountability requirements and internal management needs. In any event, credible, actionable, responsible, and transportable data on implementation should be a precursor to impact evaluation. And empowering decision-makers to use the data to make decisions requires regular review and the involvement of both program managers and staff.
Bottom line: the short and long term impact of programs will benefit from shifting the focus to evidence strategies that build learning and improvement.
Postscript: UN to Elon Musk: Here's that US$6 billion plan to end world hunger
Together we're better,
Susan
Welcome Asia Justice And Rights (AJAR)
S.Sutton & Associates Inc. is delighted to announce our newest client, Asia Justice and Rights (AJAR) a nonprofit human rights organization whose core mandate is to prevent and seek just solutions for mass human rights violations in the Asia Pacific region. AJAR's headquarters is in Jakarta, with programs in Indonesia, Timor-Leste, Thailand, the Philippines, Myanmar, Bangladesh, Sri Lanka, and the Solomon Islands. AJAR also conducts regional programs and events, provides technical assistance, and contributes to international initiatives on victims' rights, justice, and accountability. AJAR has a strong focus on assisting survivors of serious rights abuses and contributing to gender justice initiatives.
AJAR achieves its goals through:
Trainings, exchanges, and strengthening networks to increase the knowledge and capacity of survivors, human rights defenders, and government officials.
Undertaking research to establish and share the truth concerning mass human rights violations. As part of this work AJAR has developed unique participatory methods where victims are not the 'objects' of researchers, but take an active part in processes that include self-healing and empowerment.
Utilizing the results of its research in advocacy with national, regional, and international organizations such as the United Nations.
Increasing popular, broad-based understanding of human rights, justice, tolerance, gender balance, etc. through the use of mass media. This has included creating popular television series with human rights themes in Myanmar and Timor-Leste, producing documentaries, recording rights-related music, and social media campaigns.
Contributing to the empowerment of women survivors and human rights defenders so that their voices have an increased impact on policy and practice.
S. Sutton & Associates Inc. will provide Interim Program Management through Senior Associate Peter Jones, and Advancement Services, including Prospect Research through Associate Katherine Scott.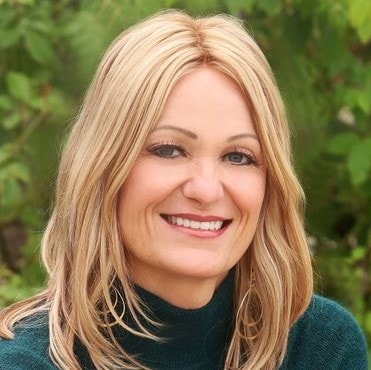 Jeanne began her career in consumer marketing, and as many in the for-profit arena was compelled to act on her interest in social change. Building on her academic career in Marketing Management-Communications at the British Columbia Institute of Technology Jeanne segued and pursued a Bachelor of Science in Integrated Leadership (Nonprofit Studies) followed by a Master of Arts in Social Entrepreneurship and Change from Pepperdine University. Over the last 10+ years, Jeanne has leveraged her for-profit experience and academic prowess to support a broad range of grassroots nonprofit organizations serving in staff capacities and as Board leadership.
Fundraising Area of Expertise: Jeanne's core expertise is in Donor and Constituent Engagement. She also has wide experience in Annual Giving and Direct Marketing; Fundraising Campaigns and Strategic Planning.
Sector Experience: Education, Arts & Culture, Community Based Membership and Advocacy.
Jeanne's Fundraising Must-Have: A powerful case for support tied to a clear and concise organizational mission statement.
Deconstructing the Logic Model
Jeanne Bray, Junior Associate, S. Sutton & Associates Inc.
What is a Logic Model?
A logic model is a program planning tool that helps an organization, social business or group define important factors to launch a new program, product, or service. It can be used by a large, mature organization to plan a new program and can also be used by a small grassroots organization or social venture that is just beginning to plan how they will execute their mission. The logic model is a visual representation of a team's vision of how and why their program, product or service will work. The flow of the logic model represents how that working assumption will be proven. It maps out the thought process or logic behind program execution from beginning to end.
How are Logic Models Used?
The beauty of logic models are their flexibility and adaptability. They be very granular, mapping out each and every measurable detail, or they can be much more general, allowing the flow to be captured in a more abstract way. They can also be adapted to key stakeholder audiences like funders, staff, board members or investors. For example, a logic model can be used by a team to attract foundation support for a new program; the logic model can be tailored to clearly articulate the organization's gaps and resource needs which will allow the funder to see how their support will enable the organization to fulfill their mission. Alternatively, the logic model can be used to ensure that all board members and staff are on the same page with respect to a new program they are undertaking. Another application of a logic model framework is impact evaluation; the process of "looking to the future" can help an organization or team work backwards from their end goal to the basics of launching their program. This allows the team to put evaluation metrics in place well before the program has launched priming them for success in measurement and evaluation.
TIPS: The Johns Hopkins University Center for Communications Programs suggests breaking out inputs into the following buckets: Human Resources, Office Supplies and Field Resources. They also suggest that this step can be taken one step further by having a Necessities List and Wish List. This additional layer allows the organization to make decisions about bottom line needs versus less essential needs.
Components of a Logic Model
Theory of Change or Problem Statement – while the statement is typically brief, adequate time and thought needs to be allocated to define what the organization or team plans to accomplish.
Inputs – the resources needed to execute the mission; inputs can be both tangible and intangible and broken out in whatever way is most appropriate for the organization.
Activities – the inputs in action; they effectively describe program execution; Examples activities are: vaccines administered, public awareness campaigns delivered, classes taught, performances conducted, artifacts protected.
Outputs – the results of the actions in measurable form – they are what is being counted. Example: We supplied 10,000 packets of supplementary food to the children under 3 years of age.
Short Term Outcomes – usually spanning within a year time frame, they are the objectives of the program; they represent some sort of knowledge or learning that takes place.
Long Term Outcomes – ranging from 2-5 years, they are the objectives of the program; they articulate some sort of action or behavior change. Example: We lowered the cases of acute malnutrition among children under three years of age.
Impact – the ultimate goal(s) of the program, product, or service; it represents the important change that the Theory of Change aims to prove; usually defined in terms of changes in conditions (social, governmental, environmental, civic).
TIPS: Segmenting outcomes based on time (short-term, mid-term, and long-term) can be useful in developing achievable milestones for mission fulfillment.
USE: SMART (Specific, Measurable, Actionable, Realistic, Timely) goals to break out the program's objectives.
USE: An Impact Statement to sum up several program goals and provide an overarching North Star for the organization to refer to.
Common Pitfalls
Avoid the "Kitchen Sink Effect"- Build the framework from right to left starting with the ultimate goal(s) and working back to smaller details; this will prevent the framework from being overloaded with non-essential information.
Measure What Counts – Don't highlight outputs – or process indicators – to demonstrate organizational impact or mission fulfillment; while they are important, they are only a piece of the puzzle.
Keep Things Clear – If several programs are being presented in a single logic model they should be layered, clearly indicating what goals, objectives, activities, input, and outputs are tied to each layer or program.
S. Sutton & Associates Inc. has the technical expertise to work with your team to maximize your potential. Schedule a 30-minute complimentary consultation today, and in just a 30-minute call receive invaluable, actionable advice and much more.
Fundraising Campaigns and Strategic Planning
Fundraising campaigns are a powerful driver to address institutional needs, enlist and engage the support of constituencies and elevate philanthropic performance. The process to plan and prepare for a campaign is as important as its execution and can inform short and long-term success.
Strategic Planning
Strategic planning studies involve a number of our services, often including, but not limited to needs assessment and priority setting, developing the case for support, campaign branding and marketing, an evaluation of the existing donor pipeline, training for gift officers, development staff, and executive coaching for institutional leaders.
Campaign Readiness
Feasibility studies or readiness assessments gauge both internal and external readiness. External constituents' opinions, attitudes, and engagement and are key to developing a roadmap for your campaign's success.
We assess the potential and likelihood of both philanthropic and volunteer support for your proposed campaign, enthusiasm for the strategic goals of the campaign, and confidence in your institution, its leadership, and its fundraising programs.
Internal readiness is assessed in terms of staffing, structure, donor pipeline, processes, and funding priorities articulated in the case for support.
Based on both internal and external readiness, evidence-based recommendations for ambitious, yet achievable campaign goals are recommended.
Our consultants can assist your organization with all facets of strategic planning, preparation, and execution as well as pre, and post-campaign assessment.
To explore your possibilities, please contact us to schedule a complimentary consultation.
Welcome New Associates
S. Sutton & Associates Inc. is a global network of consultants providing customized Innovation Teams of subject experts with specific technical expertise to help nonprofit organizations and philanthropists maximize their philanthropic efforts and achieve significant impact. This month we welcome:
Saad Qureshi, Associate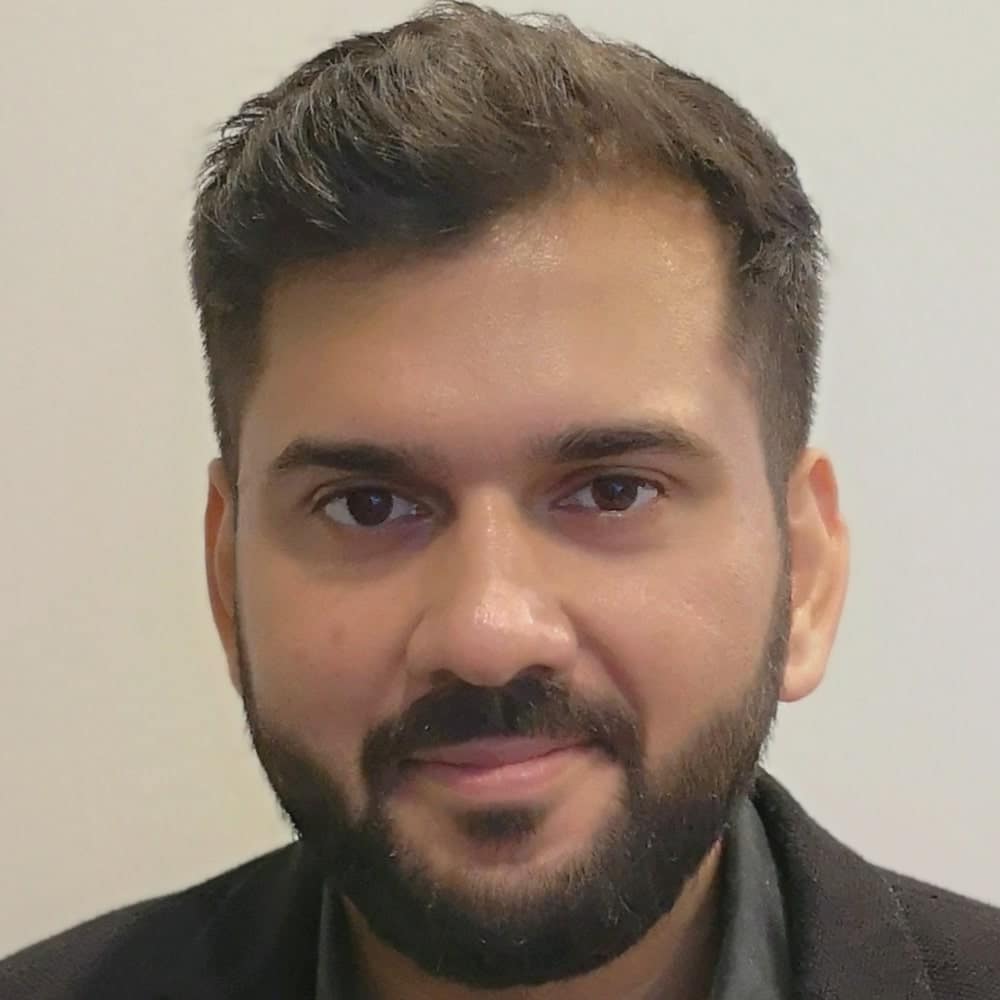 Leveraging over 10 years of business development and customer relationship management experience, Saad Qureshi serves his clients in the nonprofit sector through developing data driven fundraising strategies to increase and diversify revenue streams while developing deep relationships with donors through meaningful engagement. Saad has also worked with government agencies and private corporations where he has delivered solutions that maximize the utility of existing infrastructures and maintain a high return on investment.
With a B.A. Honors in Psychology from the University of Ottawa, Saad enjoys working with diverse groups and having rich exchanges that foster growth and allow people to showcase their unique skills, knowledge, and abilities.
Cory Sinclair, Junior Associate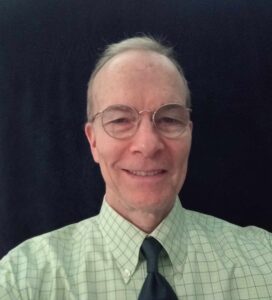 With more than 15 years of experience in the nonprofit sector, Cory Sinclair specializes in advancement services, project management, and donor and constituent engagement. Previous experience includes work with UCLA Performing Arts, the Los Angeles Philharmonic, Habitat for Humanity, the Hollywood Food Coalition, and several Los Angeles based social service nonprofits. In the for-profit arena Cory spent several years in the film industry as a writer and in production.
Cory holds an interfield Ph.D. in music and nonprofit management from Claremont Graduate University. His research interests include cultural policy and the relationship between philanthropy and public-private partnerships.
Katherine Scott, Associate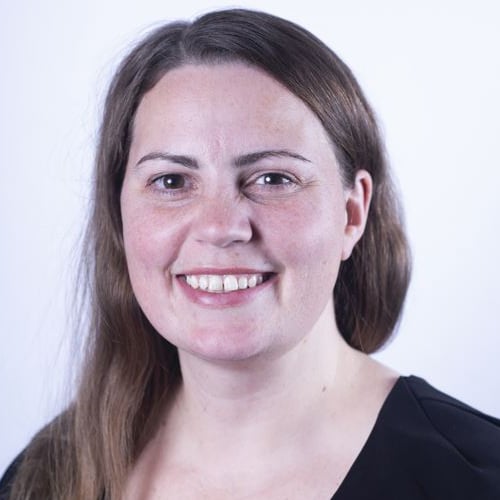 Katherine Scott is a seasoned prospect research and development professional with 13+ years of experience working in international development and information science including work with Médecins Sans Frontieres – Doctors Without Borders (MSF Canada), Princess Margaret Cancer Foundation, Canadian Red Cross and Ryerson University. She currently serves as President of Apra Canada, an association dedicated to the advancement of the prospect research and development profession.
Katherine is tri-lingual, speaking French and Spanish in addition to English, and holds an Honours Bachelor of Arts – Political Science, a Master of Arts – Political Science and International Development, and a Master of Information Science – Knowledge Management and Information Management from the University of Toronto.
Jeffrey Benson, Junior Associate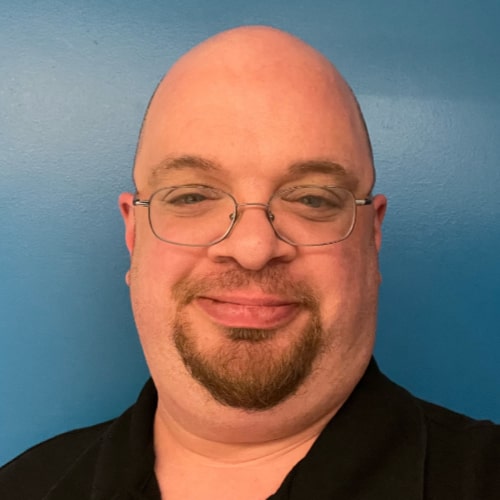 With nine+ years of development experience, Jeff's passion is providing data and analysis to front-line fundraisers enabling them to form and maintain relationships with the supporters whose generous gifts make possible an organization's mission. Currently, with the University of Maryland System, Jeff has also served George Washington University, The Washington National Cathedral, Oceania, Inc., and LAPA Fundraising. His work has encompassed everything from prospect identification and pipeline development to researching and drafting prospect research profiles, as well as partnering with front-line solicitors to ensure the data hygiene of their assigned portfolio.
Jeff holds a B.S in English from Towson University and is a member of Apra International and the Metro D.C. Chapter.
Carley Houseman, Junior Associate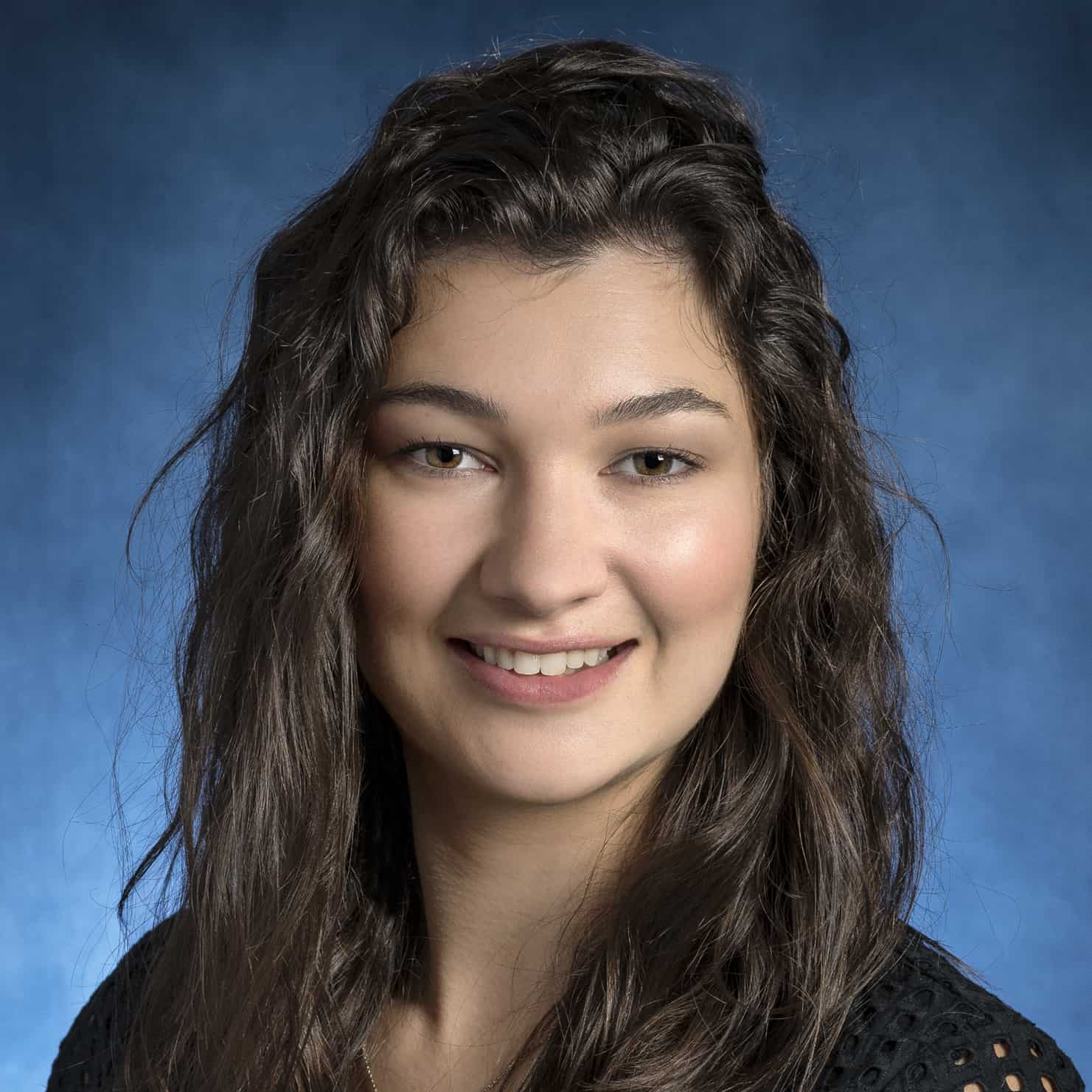 Currently serving as the Associate Director of Medical Annual Giving and Digital Strategy for Johns Hopkins Medicine, Carley brings seven+ years of experience including stints with the University of Northern Iowa Foundation and Gettysburg College. In addition to a BA in Youth and Human Services: Nonprofit Management, with a minor in Economics, an MA in Youth and Human Services: Nonprofit Management, Carley has achieved certification in Principles and Practices of Nonprofit Excellence, is a Certified Nonprofit Professional (CNP) and has completed Fundraising Management courses through the AHP Virtual Institute.
North AMERICA
– Philanthropists Leon and Toby Cooperman announced last month that the Cooperman Family Foundation would be making a historic $100 million donation to Saint Barnabas Medical Center in Livingston, New Jersey. RWJ Barnabas Health will rename the facility Cooperman Barnabas Medical Center in light of this historic donation.
– The University of Wisconsin-Madison unveiled a $20 million gift last month by brothers Jeff and Marv Levy, their alma mater, which will allow the University to move forward with plans to build a new home for its College of Letters and Science. The Levy brothers made this donation in honor of their late parents and the new building will be named "Irving and Dorothy Levy Hall."
– The Ford Foundation will divest millions from fossil fuels. The foundation, one of the largest private foundations in the United States, will invest these funds in its energy portfolio in alternative and renewable energy, and funds that address the threat of climate change, and support the transition to a green economy.
– Belmont University's board chairman Milton Johnson and his wife, Denice have donated $10 million to the Belmont Medical School. The private university announced the gift for the Thomas F. Frist Jr. College of Medicine. The school will also name the lobby of the new building after the couple.
– General Motors will build and sell its own brand of electric vehicle (EV) charger and donate 40,000 of the units to areas that lack significant charging infrastructure. The public chargers will not be a proprietary network, so owners of any compatible EV can use them, thus developing the infrastructure necessary for the more widespread adoption of EVs.
– Salesforce founder and CEO Marc Benioff has pledged $200 million for reforestation, climate entrepreneurs, to plant trees, and fund ecologically-focused entrepreneurs. Benioff said "We're in a planetary emergency, a climate crisis that impacts everyone, especially the most vulnerable among us. We need to apply every strategy possible to protect and preserve our planet."
– The University of Toronto will divest from fossil fuels by 2030 or sooner as part of its commitment to combatting climate change and has additionally committed to placing ten percent of its investments in sustainable and low-carbon investments by 2025. The universities fossil fuel investments are worth just under $65-million, or about 1.6 percent of its holdings.
– JPMorgan Chase has deployed about $13 billion of its $30 billion goal to help close the racial wealth gap as part of its Racial Equity Commitment initiative to help close the racial wealth gap among Black, Hispanic, and Latino communities. In October 2020, JPMorgan Chase announced the $30 Billion Racial Equity project by bringing together its business, philanthropy, policy, and data expertise to advance racial equity and drive inclusive growth.
– Jeff Bezos nonprofit pledges nearly $100mn to address homelessness. The Families Fund program is pledging US$96.2 million to support efforts to address the immediate needs of U.S. families experiencing homelessness with 32 nonprofits across 21 states working to provide food, shelter, and other help to homeless families will receive grants.
– Qualtrics co-founder Scott M. Smith and his wife Karen Smith have announced a $25 million gift to fund Utah Valley University's new engineering building which is part of UVU's response to the state's need for higher education to increase the number of engineers and computer scientists in Utah's workforce. This lead gift initiates the private fundraising campaign to raise the $40 million needed to start construction on the 180,000 square-foot, five-story building that will be located on UVU's Orem Campus.
– Elon Musk challenged David Beasley, UN's World Food Programme directors claim that just a small percentage of his wealth could help solve world hunger. Musk tweeted that If the World Food Programme, using transparent and open accounting, could describe exactly how $6B will solve world hunger, he would sell Tesla stock right now and do it.
– The Bill and Melinda Gates Foundation will spend $120 million to boost access to generic versions of drugmaker Merck's antiviral Covid-19 pill for lower-income countries. The foundation said its funding is also intended to help ready regulatory, delivery, and other pathways in order to make the pill more accessible if it becomes available.
– The Jeff Bezos Earth Fund has pledged $2 billion to help restore nature and transform food systems as part of its $10 billion commitment to fight climate change, improve nature, and advance environmental justice and economic opportunity. Bezos said, "Our commitment today supports a three-fold imperative – we must conserve what we have, restore what we've lost, and grow what we need in harmony with nature."
south AMERICA
– A group of nine philanthropic foundations made the largest ever donation by pledging $5B to nature conservation, to finance the protection of 30% of land and sea by the end of the decade. In effect, this funding covers 30% of the estimated cost of the goal for the decade.
EAST AND SOUTH ASIA
Europe
– Jamie Reuben, Newcastle United Football Club co-owner, who was part of the consortium that took over the club has pledged to match cash donations to a local food bank, Newcastle West End Food Bank at home games. Jamie has said his family foundation would match cash donations until the end of the season.
– Billionaire Bill Gates and U.K. Prime Minister Boris Johnson announced a $552 million project aimed at bringing green technologies in the U.K. to market through his climate investment firm Breakthrough Energy Catalyst. The firm will invest $276 million over the next ten years in green hydrogen, long term energy storage, sustainable aviation fuels, and direct air capture of carbon dioxide technologies.
We were very happy to collaborate and contribute to the wonderful work of so many nonprofits, nongovernmental organizations and philanthropists this year, and wish all our clients and our Associates, who conducted exemplary work, the warmest holiday wishes and success in the New Year!
With gratitude on behalf of S. Sutton & Associates Inc.,
Susan Sutton