Good Trouble, Barriers and Blind Spots
To some extent all in the nonprofit industry whether on the giving or getting side, are activists, attempting to make a difference, or, in the immortal words of John Lewis, attempting to get into "good trouble."
With voting rights in the news, Pride Month upon us, and now working with our client, the Green Party of Canada, I have been reflecting on the coalitions in my past that have come together to make "good trouble." In fact, a coalition created around these very same issues came together in the early 90's when Coretta Scott King, author, activist, civil right leader and the wife of Martin Luther King Jr., Ralf Neas, Executive Director of the Leadership Conference on Civil Rights, and the Human Rights Campaign Fund (HRCF) joined forces along with numerous other organizations in Washington D. C. and across the U.S. to focus on civil rights writ large. I led the fundraising at HRCF at the time and was awestruck by the skill and ability of King and Neas to bring disparate groups together. The lessons learned from their deft strategy have stayed with me since. My biggest takeaway from that experience? Successful coalitions are based on the universal concept and pragmatic principles behind inclusion, and expanding the circle of support, not restricting, or contracting it.
Our featured article this month by Senior Associate Warren Davis entitled Dependency Quotient speaks to the intrinsic challenges of pipeline management and the barriers and blind spots which impact long term growth and sustainability. The lesson is resonant with the pragmatic principles of inclusion, expanding the circle of support, and indeed coalition building. As tempting as it might be to focus time, talent, and resources on the top of the pyramid, or a select few, this strategy negatively impacts sustained long-term fundraising success.
So, whether it's voting rights, a social movement, or building a pipeline of constituents to support a nonprofit, focus-on-and-expand, don't neglect, the circle of engagement. After all, the goal is to empower all to make an impact and enable "good trouble." I invite you to join us. We stand ready to serve and can be reached directly through our website, or directly at SSutton@SSutton-and-associates.com.
Together we're better,
Susan
Welcome Orlando Ballet!
S. Sutton & Associates Inc. welcomes Orlando Ballet to our roster of clients! Orlando Ballet entertains, educates, and enriches through the highest quality of dance.
The Performing Arts Company of Florida
Orlando Ballet began in 1974 as The Performing Arts Company of Florida and was started with twelve young, non-paid dancers and only $4,000. In 1978, the Company changed its name to Southern Ballet Theatre and began performing at the Bob Carr Theater.
The company now performs at the Dr. Phillips Center for the Performing Arts. Since 2009, the Company has been under the creative expertise of Artistic Director, Robert Hill. Hill is a former principal dancer with American Ballet Theater®, Royal Ballet, Covent Garden and the New York City Ballet. He has taught for American Ballet Theatre®, the ABT® Studio Company, Alvin Ailey American Dance Theatre and for companies where he creates and stages his work. Today, Orlando Ballet is Central Florida's only fully residential professional ballet company. More than 100,000 captivated theatregoers, residents and visitors, are spellbound by the originality, vitality and spirit that have earned the organization its critically acclaimed reputation. Orlando Ballet produces year-round Main Stage productions featuring meticulous staging of timeless masterpieces and innovative contemporary world premieres, its annual The Nutcracker, performance lecture demonstrations, and enrichment programs. Orlando Ballet employs a full-time professional Company of 25 national and international dancers. Combined with extraordinary costumes, sets and lighting design, the Company achieves the highest level of professionalism and artistic excellence. Additionally, Orlando Ballet supports pre-professional dancers through Orlando Ballet II.
Orlando Ballet School
Orlando Ballet School is only one of four professional national training academies accredited by American Ballet Theatre®.
It attracts more than 1,200 local and international students and in 2018, was named "Outstanding School" at the prestigious Youth America Grand Prix. The School's two campuses provide year-round professional ballet training, as well as performance and touring opportunities, summer intensive training, workshops and master classes, and teacher training programs. Graduates of Orlando Ballet School have pursued professional careers with major dance institutions including American Ballet Theatre, Boston Ballet, Pacific Northwest Ballet, Hamburg Ballet, Houston Ballet, and Paul Taylor Dance Company.
Arts Education and Community Enrichment
Orlando Ballet's philosophy is that every child who wants to dance or experience dance be provided the opportunity. Arts education and enrichment activities are annual priorities. Programs include STEPS for underserved low-income second and third graders, Come Dance With Us!, a program for children with varying abilities, Intro to Ballet for more than 16,000 public school students to attend performances, and scholarship assistance for those in need.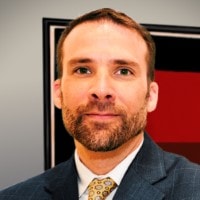 Warren Davis has over 25 years of experience as a development professional during which time he developed a unique combination of project management, cross-functional team leadership, and cultivation, solicitation, and stewardship skills, resulting in a personal track record of over $100 million dollars raised. Warren has held leadership roles at the Lyric Opera of Chicago, the University of Chicago Smart Museum of Art, the Milwaukee Symphony Orchestra, The Art Institute of Chicago, the Museum of Contemporary Art, Chicago, and the Arizona Science Center.
Warren holds a Bachelor of Art's degree in Theatre History from Arizona State University, a Certificate in Art of Leadership from Northwestern University, and a Master of Arts Degree in Liberal Studies from DePaul University.
Fundraising Area of Expertise: Warren's predominant expertise is in Development Program Review and Expansion Strategies, where he specializes in nonprofits experiencing major growth in their life cycle and/or in need of revitalization. He has a deep understanding of Annual Giving and Direct Marketing, Board Training, Management and Governance, Project Management, and Risk Management and Fundraising Governance.
Sector Experience: Arts and Culture, Education, Healthcare, Community Based Membership and Advocacy.
Warren's Fundraising Must Have: Focus on mission, collaboration and results!
Dependency Quotient
According to a recent study by the Fundraising Effectiveness Project, renewal of smaller gifts is down. This study was highlighted in a Washington Post article that noted "the number of donors fell 4.5 percent last year." However total giving year over year was slightly up. What gives? Well, it seems that organizations are concentrating on the top of the pyramid while ignoring the bottom. Exploring this, Senior Associate Warren Davis shares an interesting and pragmatic take on pipeline management and strategic annual giving and direct marketing programs in his article the Dependency Quotient.
Annual Giving and Direct Marketing
A successful annual giving and direct marketing effort is critical to the long-term health of any fundraising operation. S. Sutton & Associates Inc. can partner with you to create a road map for success to build strong programs through our holistic approach enabling increased engagement and growth in annual, mid-level major and planned gifts.
Program review, staffing and revenue and expense analysis along with data analytics and segmentation are key to developing strategies to acquire new annual donors, steward and retain current donors, and upgrade donors to higher levels of giving.
Program review includes comprehensive review of materials, annual giving data, and in-depth analysis of specific program areas such as: leadership and mid-level programs, reunion/class agent programs, volunteer engagement, direct marketing (mail, phone programs and online giving), social media strategy, young alumni and student philanthropy, parent giving, faculty/staff campaigns, grateful patient programs, recognition/stewardship of annual donors; and integration of annual giving and alumni/constituent relations.
S. Sutton & Associates Inc. has the technical expertise to work with your team to maximize your potential. Schedule a 30-minute complimentary consultation today, and in just a 30-minute call receive invaluable, actionable advice and much more.
Welcome new Associates!
S. Sutton & Associates Inc. is a global network of consultants providing customized Innovation Teams of subject experts with specific technical expertise to help nonprofit organizations and philanthropists maximize their philanthropic efforts and achieve significant impact. This month we welcome: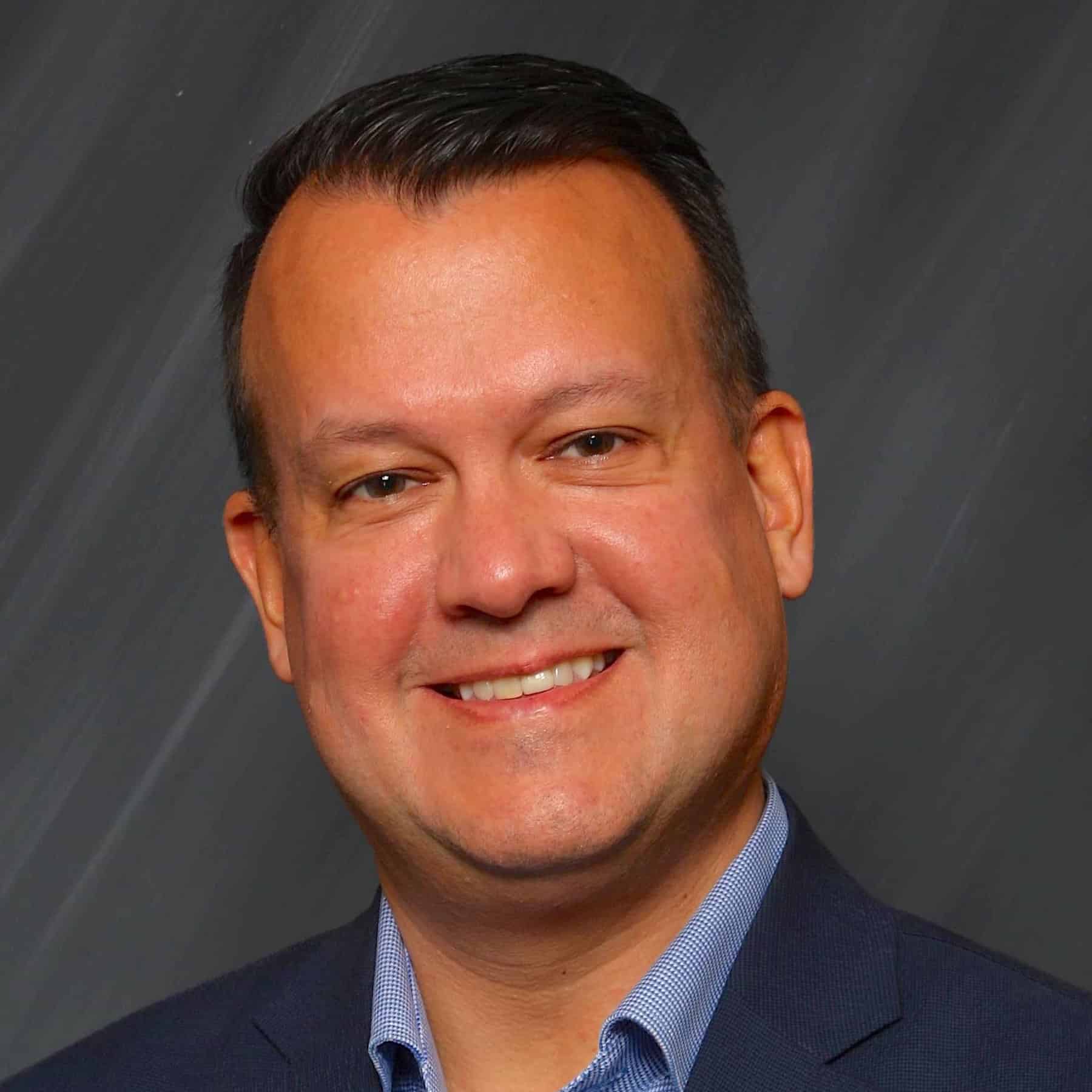 Eric Saarvala, Senior Associate
With more than 20 years of experience in the nonprofit sector, and in corporate social responsibility, Eric Saarvala, MBA, CSR-P, G. Dipl. SR&S, specializes in Corporate Social Responsibility (CSR), and has additional significant expertise in Advancement Services, Alumni Relations and Giving, Counsel and Support for Philanthropists and Risk Management and Fundraising Governance.
Previous experience includes: Strategic Account Executive, CSR, Employee Engagement, Foundations & Nonprofit Solutions for Blackbaud, Advisor to Canadian Business for Social Responsibility (CBSR), Manager, Charitable Foundation Services, Scotiatrust, Scotia Private Client Group, Scotiabank and Associate Director Donations Management, Division of University Advancement, University of Toronto.
Eric holds a BA in French and an Executive MBA from the Western University Ivey Business School, a Graduate Diploma in Social Responsibility & Sustainability from the University of St. Michael's College at the University of Toronto ,and was designated as a Certified Corporate Social Responsibility Practitioner by the Centre for Sustainability & Excellence.
Eric is an in-demand thought leader in CSR/sustainability, philanthropy and the United Nation's Sustainable Development Goals (SDGs). He sits on the Canadian Business for Social Responsibility (CBSR) Education Foundation Board of Directors and is a member of the Imagine Canada Board of Directors' Risk Management, Finance and Audit Committee.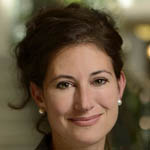 Jessica Lunken, Senior Associate
With close to three decades of experience in non-profit leadership, Jessica Lunken has earned a reputation as an engaged and thoughtful program builder serving mission-driven organizations. She has a successful track record in raising major and principal gifts, building development and grateful-patient programs, and helping lead multi-billion-dollar campaigns.
Jessica's work at Johns Hopkins University spanned two plus decades where she served as the Associate Dean for External Relations at the Peabody Institute, was a founding Director of Development for the Department of Psychiatry and Behavioral Sciences, and Associate Director of Development for the Bloomberg School of Public Health. Jessica has also served in various fundraising capacities for the Baltimore Symphony Orchestra, Kalamazoo Symphony, Johns Hopkins University Press, the American Dance Festival, the Jewish Center for Aging in Greater Washington and Beth Am Synagogue.
Jessica received her Bachelor's in Arts in Psychology from Indiana University, her Master's in Business Administration from the Johns Hopkins Carey Business School, and certificates from the Creative Education Foundation for problem-solving, facilitation, and creativity.
Webinar Series
Georgia Spiliotopoulos, in her capacity as Business Development Strategist, has brought together a terrific team of Associates –– Tiffany Rosso, Debbie Flinn, Randy Gorod, Tracy Woodard, Jeanne Bray, and Eric Saarvala –– to curate and create webinars for our clients and to develop a series for the general public.
Each is available as a stand-alone or as part of a series, and available for individuals, small groups, or organization/companywide attendees. Optional mentoring and coaching sessions, provided by the presenter, are offered to complement each, providing additional support.
Catalogue of Topics
Presented by Dr. Tracy Woodard:
Principles of Diversity, Equity and Inclusion (DEI) through an Institutional and Systemic Lens
How Categories of Difference become Systems of Inequities
Identifying and Eliminating Inequities
Empowering Women in the Workplace
Presented by Randy Gorod:
Practical Guide to Navigating Challenging Times in the Development World Bringing Development into the Virtual World
Organization Assessment and Realizing Your Staff's Need for Coaching and Mentoring
Presented by Jeanne Bray:
Logic Models for Strategic Planning
Presented by Debbie Flinn:
Philanthropy Basics & Setting Up Gift Cycles (different types of gifts including grants, corporate, annual, online, SMS, Major Gifts and Planned Giving and finding prospects, development cycle)
Diversification of Gifts (don't put all your eggs in one basket)
Maximizing Major Gifts
Board Training
Grant Writing
Volunteer Management
Communications Touchpoints and Story Telling
Making the ASK
Donor Retention and Engagement strategies
Stewardship
Strategic Planning
Major and Principal Gifts – getting started, maximizing, and course-correcting
Philanthropy Risk Toolkit
Giving Circles and Mid-Level Clubs
Women and Philanthropy
Data-Driven Campaign Planning
Presented by Tiffany Rosso:
Getting Back to the Office, HR/Liability Considerations
Emerging trends in Philanthropy
Virtual Fundraising Trends
Presented by Eric Saarval:
Digital Technology and Transformation, the Future of Philanthropy
Please contact Georgia Spiliotopoulos for additional information if you are interested in scheduling a webinar for yourself or your team.
Africa
– The Mastercard Foundation announced a $1.3 billion donation to boost Africa's response to the coronavirus, which public health experts hailed as a significant step to get vaccines to some of the world's poorest people. "Ensuring equitable access and delivery of vaccines across Africa is urgent," Reeta Roy, the foundation's chief executive, said in a statement. "This initiative is about valuing all lives and accelerating the economic recovery of the continent." The funding, which will be distributed over three years in partnership with the Africa Centers for Disease Control and Prevention, is intended to help acquire vaccines for more than 50 million of the continent's 1.3 billion people, improve its vaccine manufacturing and delivery system, and strengthen public health institutions.
East and South Asia
– Meituan founder Wang Xing has donated a $2.3 billion stake in the Chinese food delivery giant to his own philanthropic foundation, joining other internet billionaires in giving back as Beijing mounts a crackdown on the tech sector. Meituan's chairman and chief executive officer transferred 57.3 million shares to the organization, the company said. That's about a 10th of the billionaire's stake in the company, worth HK$17.6 billion ($2.27 billion) based on its last close.
Europe
– A Group of Seven plan to donate 1 billion COVID-19 vaccine doses to poorer countries lacks ambition, is far too slow and shows Western leaders are not yet on top of tackling the worst public health crisis in a century, according to campaigners. While the head of the United Nations welcomed the move, even he said more was needed. Antonio Guterres warned that if people in developing countries were not inoculated quickly, the virus could mutate further and become resistant to the new vaccines. "We need more than that," he said of the G7 plan. "We need a global vaccination plan. We need to act with a logic, with a sense of urgency, and with the priorities of a war economy, and we are still far from getting that."
– The European Union and an energy investment program founded by Bill Gates plan to raise up to $1 billion to roll out the low-carbon technologies Europe is betting on to meet its climate change goals. The partnership would see Gates-founded Breakthrough Energy use private capital and philanthropic funds to match funding provided by the EU. The aim is to together provide up to 820 million euros, or $1 billion, from 2022 to 2026. Support will target hydrogen produced from renewable energy, sustainable aviation fuels, technology to suck CO2 out of the atmosphere, and long-duration energy storage.
North America
– Apple Inc. announced that it will give $5 million to four historically Black universities to help expand their engineering programs for designing the chips that power electronic devices. Apple said the $5 million will be spread across Alabama A&M University, Howard University, in Washington, D.C., Morgan State University, in Baltimore, and Prairie View A&M University, in Texas, over three years. The money comes from Apple's broader racial justice initiative, which it announced last year with $100 million in initial funding. The grants will support each school's engineering departments and seek to focus expanding course work in fields like computing architecture and designing chips. The money will also support fellowships and internships in hardware technologies, Apple said.
– Western Michigan University has received a $550 million gift from a group of alumni, a record for a public university that more than doubles the school's endowment. The foundation for the Kalamazoo, Mich., university will get $200 million earmarked for the main university, $300 million for its medical school and $50 million for athletics. The money will fund scholarships, medical research, student support programs and more, the school said. The donors have requested to remain anonymous. "The size and impact of this gift will generate opportunities not just for this year, not just for next year but will catalyze opportunities that will change the condition and transform lives for generations to come," said President Edward Montgomery.
– A campaign to establish a chair in Tamil studies at the University of Toronto Scarborough – the first of its kind in Canada – has reached its $3-million philanthropic goal. More than 3,800 donors gave to the grassroots campaign, which was spearheaded by the Canadian Tamil Congress and Tamil Chair Inc. in 2018. Since then, individuals, businesses, governments and community organizations have pitched in with support. While most of the donors are local to Scarborough and the eastern Greater Toronto Area, the campaign also generated support from as far away as France, Australia and Malaysia.
– Billionaire MacKenzie Scott, ex-wife of Amazon founder Jeff Bezos, has donated another $2.7bn (£1.9bn) to a range of charities. Ms Scott said in a blog post that she wanted to give the money to those "that have been historically underfunded and overlooked". She wrote that she had chosen 286 organizations working on racial inequality, the arts and education.
– A Colorado couple is donating $25 million to a capital campaign for Maine Medical Center, the state's largest hospital. The largest single donation to the hospital comes from John and Leslie Malone, who spend summers in Boothbay Harbor. Leslie Malone recently received cardiac care at the hospital. "We were very impressed by the level of care that Leslie received at Maine Medical Center," John Malone said in a statement. "We believe strongly in supporting healthcare innovation, and ensuring that all who call Maine home have access to world-class care." The donation will go to the hospital's $150 million capital improvement program. A new tower for cardiac and vascular service, which will be named for the Malones, will consolidate the hospital's cardiac and vascular care into one building. It will feature modern surgery space and 64 patient beds.
– The Eccles name is already ubiquitous on the University of Utah's campus, from its David Eccles School of Business to its football team's Rice-Eccles Stadium. With its biggest single gift yet, the family is now adding the Spencer F. Eccles School of Medicine to its collection. Two of the family's foundations announced that they're partnering to give $110 million to the university's medical school to support the construction of a new 248,000-square foot building and bolster its endowment and research funding. The school will be named for Spencer Fox Eccles, the 86-year-old third-generation patriarch and former chairman and CEO of banking company First Security Corporation, which Wells Fargo acquired for $2.9 billion in 2000.
– Ravens owner Steve Bisciotti and his wife, Renee, will donate $4 million to Maryland's historically Black universities to create scholarships for 80 graduates of Baltimore City Public Schools, a gift described as "life-changing" by university leaders and Baltimore Mayor Brandon Scott. The scholarship program, paired with a $400,000 donation to the CollegeBound Foundation, will carry the name of longtime Ravens executive Ozzie Newsome, the first Black general manager in NFL history. "We embrace the responsibility of discovering ways to strengthen educational opportunities for the youth of Baltimore City," Steve Bisciotti said in a statement. "Any positive impact that can be made to help students — especially in the pursuit of a college education and their career goals — only strengthens our community as a whole."