Orbiting Decisions in the New Normal
Response to the global pandemic and uneven economic recovery by jurisdiction, from small to large impacts us all, and for practitioners in the nonprofit and nongovernmental organization arenas, both from the organizational perspective and the philanthropist's perspective, every decision in the new normal requires practitioners to "orbit" decisions from an infinitely more complicated variety of angles.
One could argue that given the complexity of the angles to consider, the question becomes one of focus and concentration, but an intriguing article by Marcel Schwantes profiles the principals of "how to think," not "what to think" espoused by Mike Hayes, former commanding officer of Navy SEAL Team Two and author of Never Enough: A Navy Seal Commander on Living a Life of Excellence, Agility, and Meaning.
According to Hayes, by focusing on the process by which we make decisions, instead of trying to predict the details of any particular high-stakes choice, we can articulate principles that lead to good answers no matter what question we face and set up organizations to thrive even through the toughest crises.
The principals:
All high-stakes decisions are fundamentally the same. Good thinking is good thinking.
Get the broadest range of inputs possible. Embrace differing opinions, don't run from them.
Emphasize the signal over the noise. Make sure all communications are actionable, rather than just a distraction.
The first decision is when to make the decision. Look for the inflection point where it's more valuable to go ahead and make the decision than to wait for more knowledge.
Bring your values to bear in every decision you make and stand behind every decision you make.
Kumar Mehta complements this thinking with the 1% marginal gains rule – that people who are mentally tough and successful at what they do, while setting big goals, improve using systemic and surgical precision, understanding the cumulative effects of small changes lead to significant outcomes.
The implication is that 1% improvement in a host of tiny areas results in "micro excellence". When applied to an organization or ecosystem it creates contagious enthusiasm, becomes part of the culture and philosophy shared by a team and a goal in every aspect of the environment.
So, while every decision in the new normal requires all of us, and particularly practitioners in the nonprofit and nongovernmental arenas to "orbit" decisions from an infinitely more complicated variety of angles, it's not what you think, but how you think. In fact, applying a renewed commitment to the basics is the topic of Sourdough and Development, penned by Associate Randy Gorod below.
We welcome your thoughts and questions and stand ready to assist with any aspect of your philanthropic journey. I invite you to contact me directly or take advantage of our complimentary consultation.
Together we're better,
Susan

Welcome Green Party of Canada!
Building on our client relationship with the Green Party of the U.S., S. Sutton & Associates Inc. is thrilled to welcome the Green Party of Canada (GPOC) as a new client! It's an exciting time to work with leader Annamie Paul and the entire team leading to the fall election. We fully anticipate our work conducting a development program review and the subsequent plan to expand strategies will result in fundraising moving forward further and faster in preparation for the upcoming campaign, positioning GPOC for sustained strength beyond the campaign and into the future.
The Green Party of Canada (French: Parti vert du Canada) is a federal political party in Canada that was founded in 1983 focused on green politics. Green politics, or ecopolitics, is a political ideology that aims to foster an ecologically sustainable society rooted in environmentalism, nonviolence, social justice and grassroots democracy. It began taking shape in the western world in the 1970s; since then, 149 Green parties have developed and established themselves in 99 countries around the globe and have achieved significant electoral success.
The political term green was used initially in relation to die Grünen (German for "the Greens"), a green party formed in the late 1970s. The term political ecology is sometimes used in academic circles, but it has come to represent an interdisciplinary field of study as the academic discipline offers wide-ranging studies integrating ecological social sciences with political economy in topics such as degradation and marginalization, environmental conflict, conservation and control and environmental identities and social movements.
Supporters of green politics share many ideas with the conservation, environmental, feminist and peace movements. In addition to democracy and ecological issues, green politics is concerned with civil liberties, social justice, nonviolence, sometimes variants of localism and tends to support social progressivism. Green party platforms are largely considered left in the political spectrum.
Our network of Associates stands ready to assist to and your organization with Development Program Review and Expansion Strategies. Contact us directly or take advantage of our complimentary consultation.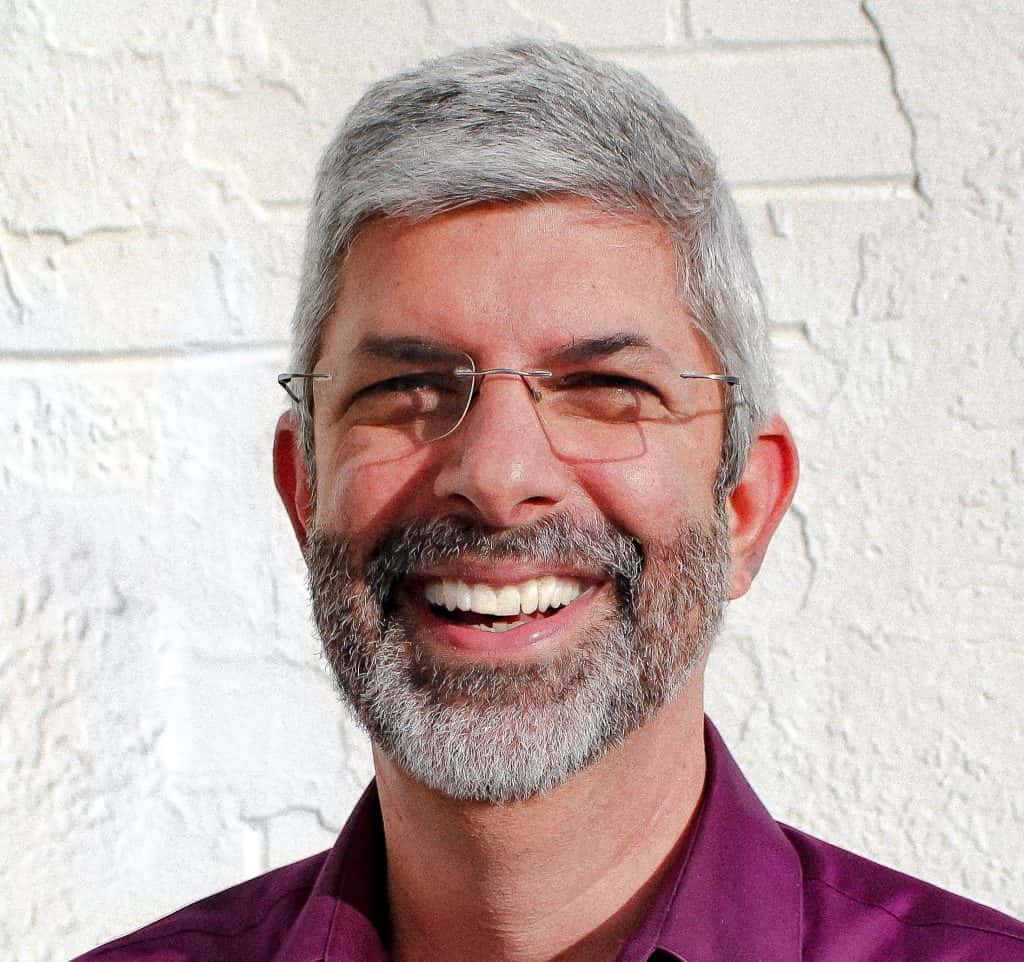 Meet S. Sutton & Associates Inc. Senior Associate Randy Gorod. With more than 25 years of experience in the nonprofit sector, Randy specializes in working with diverse clients in education, arts and culture, and community-based membership and advocacy organizations. Randy has served as Associate Vice President for Israel and Global Philanthropy at The Jewish Agency for Israel, Director of Major Gifts at Emory University, and President of Pisgah Consulting. He holds a bachelor's degree in Public Relations from the University of Florida's College of Journalism and Communications and a master's degree in Student Personnel Administration from Columbia University's Teachers College.
Randy's fundraising must have: A connection to the Mission and a willingness to build it for the long-term.
Sourdough and Development
The new normal evolves as our personal and professional lives are impacted by the varying stages of the pandemic and economic recovery. Everything is being recalibrated. With that in mind, Senior Associate Randy Gorod penned Sourdough and Development. The message behind the metaphor: Return to the fundamentals.

Major and Principal Gifts
Major and principal gifts represent an essential method of fundraising for institutions which have developed a cohort of donors who have been solicited and stewarded on a regular basis, albeit at lower levels. Though not exclusively, the vast majority of large gifts to an institution come from individuals already in its donor database. To be successful generating major and principal gifts, a constellation of relationships must be built over time between a prospect or donor, the institution, volunteer leaders, subject experts and the gift officer who acts as the facilitator. All interactions are designed to engage, elicit and share information and create understanding of the impact of a potential commitment.
Major and principal gifts take time to cultivate and often evolve from small gifts to the annual fund. We can help your team assess its readiness and develop capacity in major gifts staff and volunteers, analyze your major gift portfolio, and apply best practices that blend well with your overall fundraising enterprise.
Our Associates can also assist you to create structures of engagement to involve prospects in greater depth in your institution's mission and priorities as well as effective structures to engage volunteers with prospect identification, cultivation, solicitation and stewardship. Schedule a complimentary consultation today and in just a 30-minute call receive invaluable, actionable advice and much more.
Welcome new Associates!
S. Sutton & Associates Inc. is a global network of consultants providing customized Innovation Teams of subject experts with specific technical expertise to help nonprofit organizations and philanthropists maximize their philanthropic efforts and achieve significant impact. This month we welcome: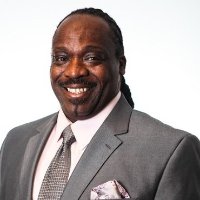 Cornelius Hubbard Sr., Associate
A data scientist with project management and programming experience in public, private and nonprofit environments, Cornelius Hubbard Sr. specializes in: Data Analytics. Currently serving as Associate Director of Analytics for Johns Hopkins University, Cornelius has also served as Senior Data Analyst for Johns Hopkins University, and Decision Scientist for Meeting & Events International. Cornelius graduated from the University of Chicago with a MSc, Master of Science in Analytics, holds a Master's in Information Systems from Robert Morris University Illinois, and a BA in Organizational Development & Leadership from Loyola University Chicago. Cornelius has completed Executive Certificates in Financial Management from Johns Hopkins Carey Business School and holds a Certificate of Executive Data Science Specialization from Johns Hopkins through Coursera.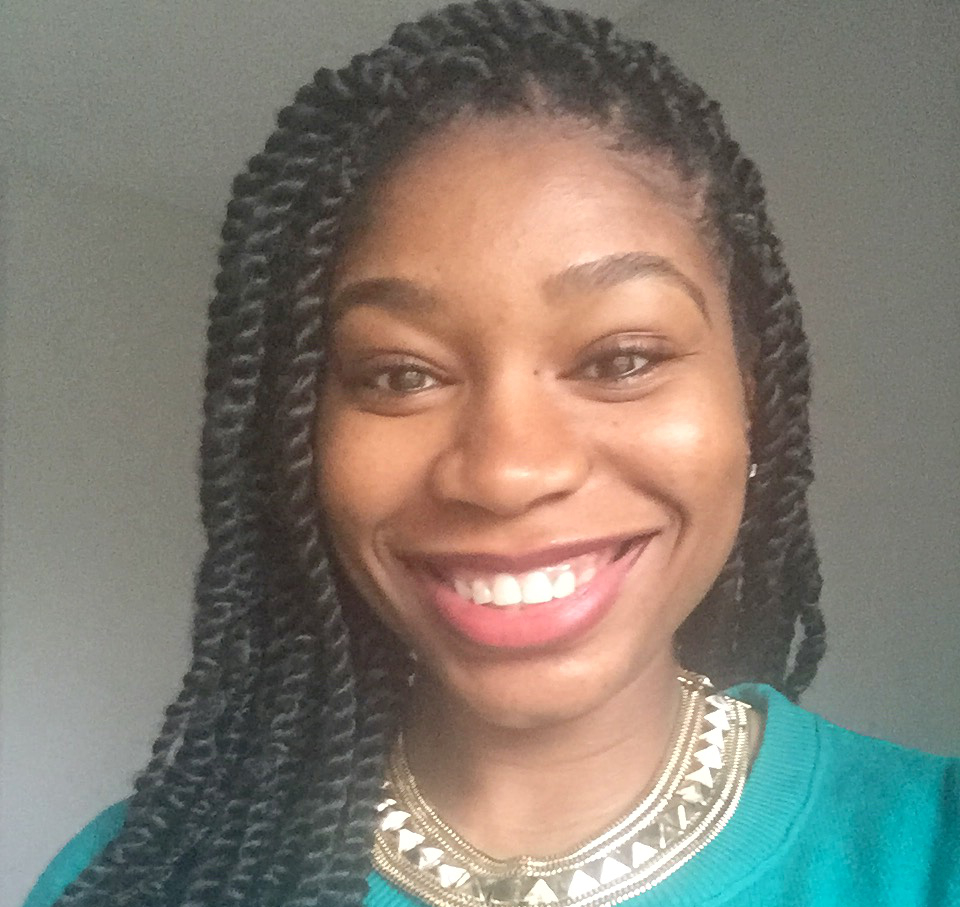 Joan Ogwumike, Junior Associate
Joan Ogwumike has extensive skills in prospect strategy and engagement, major and principal gift research, proactive research, and portfolio analysis, which she is putting to good use as Prospect Research Associate at the Obama Foundation (title and affiliation provided for identification purposes only). Over her career, Joan has held the role of development professional and then prospect researcher at organizations focused on civic engagement, youth empowerment, higher education, and culture and humanities, including University of North Carolina at Chapel Hill, Mikva Challenge, Forest Preserve District Cook County, the Heartland Institute and Partners for Sacred Places. Joan earned a Bachelor of Arts in Mass Communication with a concentration in Journalism from Purdue University, Master of Public Administration degree from the University of Illinois at Springfield, and a certification in Philanthropic Psychology from the Institute of Sustainable Philanthropy.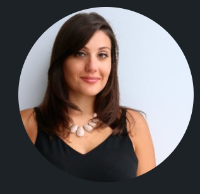 Georgia Spiliotopoulous, Junior Associate
Georgia Spiliotopoulos is an accomplished Strategic Consultant and Data Analyst, who helps mission-driven organizations leverage the power of their data to maximize impact and exceed their fundraising goals. She has worked across a variety of business sectors and diverse industries in North America and Europe in both the for-profit and non-profit sectors including the Hellenic Foundation for European and Foreign Policy, where she served as an International Legal Analyst & Researcher, Simon Frazer University as Prospect Research Strategist and the VGH & UBC Hospital Foundation as Prospect Researcher and Data Manager. Georgia is known for her ability to collaborate with stakeholders at all levels, while tactfully bridging gaps in knowledge and perspective. She's a creative thinker and results-focused problem solver, described by many as a key strategic disruptor.  Georgia holds a Master of Law from the University of Amsterdam, Bachelor of Arts from Simon Fraser University, and a Data Science Specialization from Johns Hopkins University.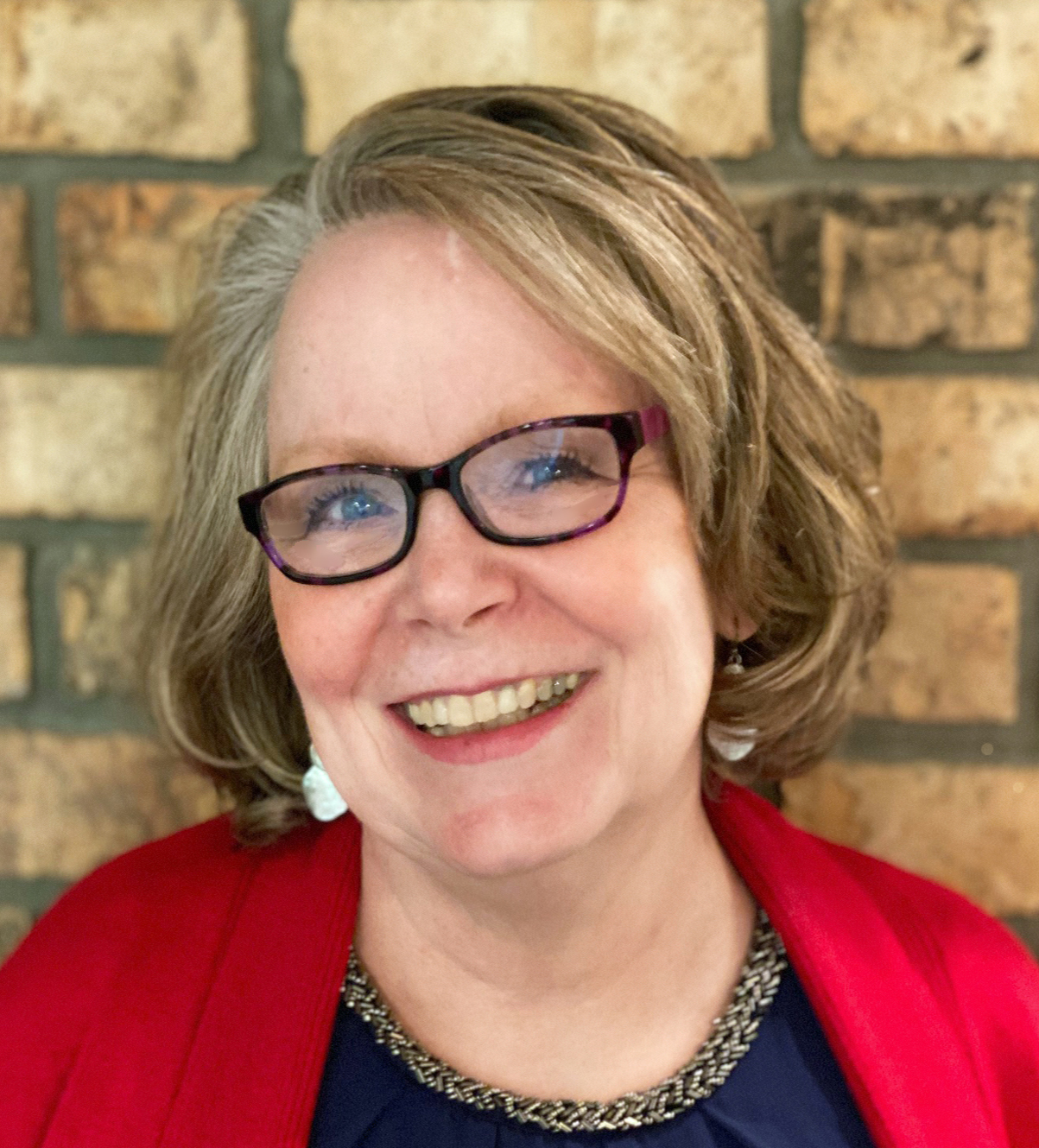 Tracy Woodard, Senior Associate
With more than twenty-seven years of experience in higher education, Dr. Tracy Woodard is a visionary leader who specializes in data analytics with a focus on emphasizing diversity, equity, and inclusion principles in daily operations and organizational missions. Some of her previous experience has included Dean of the Communications and Humanities Division at Tallahassee Community College, Director of the Women's and Gender Studies program at Valdosta State University, and Professor of Sociology at Valdosta State University. Tracy graduated from Florida State University with a Ph.D. in Human Sciences. She has been recognized for her service on non-profit boards and volunteer efforts in the community.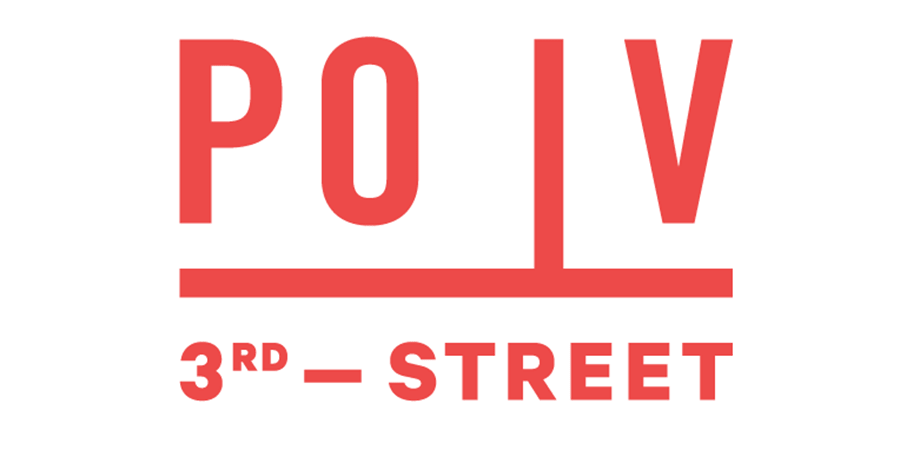 Client Profile and Testimonial
S. Sutton & Associates Inc. was honored to develop a Strategic Plan and subsequent Fundraising Plan for POV 3rd Street, a Toronto-based organization devoted to helping marginalized youth break into the media industry through training, mentorship, job placement and professional development opportunities. The Strategic Plan resulted in strategies to strengthen operational performance and governance, specific recommendations to improve donor engagement and retention, and enhance marketing and communications campaigns and functions. The Development Plan focused on three key areas: (1) Enhancing back-office operations by putting the systems, tools, and processes in place to fundraise more effectively; (2) Staffing and training recommendations both in-house and for the Board of Directors; and (3) Recommendations to maximize current donors and grow the donor base. After conducting a comprehensive assessment of current programs, marketing campaigns, and development procedures, S. Sutton & Associates Inc. provided 36 targeted recommendations to improve POV 3rd Street's revenue-generating results ranked according to priority level with recommended timelines for completion.
"We hired S. Sutton & Associates Inc. first, to develop a Strategic Plan. Executive Associate Georgina Steinsky helped us learn how to create the plan for our organization. She didn't just come in and do the work for us, she helped us understand the steps needed to complete the job. She was there every step of the way to step in, give suggestions and advise us on approaches.
Later that year, we re-hired S. Sutton & Associates Inc. to develop a fundraising strategy. This experience was amazing because it brought a group of nine subject experts in different fields to the table to brainstorm ideas and approaches. This was very innovative and brought many perspectives. It made the experience fruitful and created clear value."
– Agapi Gessesse, Former Executive Director, POV 3rd Street; Executive Director, CEE Centre for Young Black Professionals

Africa
– Billionaire biotech entrepreneur and owner of the Los Angeles Times, Patrick Soon-Shiong, announced he would be committing around $210 million to transfer the latest vaccine-producing technologies and biological therapies to his home country of South Africa. Soon-Shiong said in his announcement that companies in South Africa could use his donation to produce the next generation of vaccines that may be more effective against the variants present in the country.
EAST AND SOUTH ASIA
– Vitalik Buterin, the 27-year-old founder of Ethereum, donated cryptocurrency worth $1 billion to support Covid-19 relief work in India, possibly the single-largest philanthropic contribution to help covid-stricken Indians from any country or individual. Buterin, the billionaire who founded the second-largest cryptocurrency in the world after Bitcoin, made the donation to the India Covid Crypto Relief Fund, run by Indian crypto entrepreneur Sandeep Nailwal.
– Amitabh Bachchan has donated Rs 2 crore and oxygen cylinders to Sri Guru Tegh Bahadur Covid Care Centre at Rakab Ganj Gurdwara in Delhi. The president of Delhi Sikh Gurdwara Management committee Manjinder Singh Sirsa announced that operation at the facility with 300 beds began May 10. He thanked the veteran actor for his contribution and said that "Big B" and Sikh philanthropy is legendary.
– Salesforce founder Marc Benioff said that the cloud software company is sending a Boeing 787 plane loaded with medical supplies to India. "Salesforce is loading a 787 with medical supplies and will land it in India. All of our hearts and prayers are with our brothers and sisters in India. May they all be protected, healed, & blessed," Benioff wrote on the microblogging platform Twitter.
– Indian-American billionaire businessman Vinod Khosla pledged US $10 million for the supply of medical oxygen to hospitals in India. This is in continuation with the Sun Microsystems co-founder's efforts to fund hospitals for oxygen supplies amid a surge in COVID cases in the country. Taking to Twitter, he said there was a need to save lives as further delay may end up in more deaths. "For @GiveIndia this isn't enough. They've received requests for 20,000 oxygen concentrators, 15,000 cylinders, 500 ICU beds, 100 ventilators, 10,000-beds COVID centres with requests coming from non-profits & hospitals all across India every day. We need to do a lot more urgently," Khosla said.
– A self-made Chinese billionaire whose glass factory in the United States is featured in an Oscar-winning documentary plans to build a university focused on technology to nurture top-notch engineers. Cao Dewang of Hong Kong-listed Fuyao Glass is spending 10 billion yuan (US$1.54 billion) to establish the Fuyao University of Science and Technology near his hometown in Fujian province, echoing repeated calls in the country to reduce reliance on Western technology. The project is said to be only the nation's second public university funded by private donations. In 1921, contributions from Chinese-born Singaporean businessperson Tan Kah Kee led to the building of an institution that later came to be the University of Xiamen.
– The Wall Street-headquartered alternative investment management giant Blackstone, which has over $20 billion in live-investments in the country, announced $5 million aid to help India to fight the raging coronavirus pandemic. The announcement by Stephen A Schwarzman, the founder and chairman of the fund, comes on the heels of close to 40 major American companies committing millions of dollars to help the country fight the pandemic which has been topping the infection list globally for a week with daily caseload remaining above 3.25 lakh mark for almost a week now.
– Mining firm Vedanta has said it will donate ₹150 crore to help India in its fight against the deadly coronavirus. The company said the amount is over and above ₹201 crore that was spent by Vedanta Group in 2020. "I am deeply concerned and anguished to see the impact of the second wave of COVID-19 and loss of precious lives. Vedanta Group has come forward to pledge ₹150 crore towards our commitment to fight the pandemic and we stand firmly with our people and the government at this difficult time," Vedanta Chairman Anil Agarwal said.
MIDDLE EAST
– A Saudi Kingdom-wide campaign for charitable activities has been initiated on the National Platform for Charitable Work (Ehsan). The "Ehsan" platform has been developed by the Saudi Data and Artificial Intelligence Authority (SDAIA) as part of its efforts to support charitable giving in Saudi Arabia. The campaign, which will run throughout the month of Ramadan, aims to introduce the role of charitable giving ("Ehsan") in promoting the values of charitable work among community members. It also seeks to activate the integrative role of SDAIA with various government agencies and sectors and empower the nonprofit sector and expand its impact on society as well as encourage social responsibility in the private sector.
North America
– Renowned international human rights advocacy organization Amnesty International has dramatically ended a four-year-long relationship with the University of Toronto over an ongoing controversy in which the institution is accused of not hiring a certain candidate due to her views on the Israeli-Palestinian conflict. Scholar Valentina Azarova was up for the job of director of U of T's International Human Rights Program (IHRP), and was apparently the "strong, unanimous and enthusiastic first choice" of the hiring team, said a Supreme Court justice who was probing the incident. But, some believed she was not granted the position due to the outside influences of a donor to the school, though an independent review concluded that this was not the case.
– Amazon.com Inc. (AMZN.O) issued its first sustainability bond, raising $1 billion to invest in renewable energy, clean transport, greener buildings and affordable housing. The world's biggest company joins a growing list of debt issuers tapping the market for green and sustainable bonds, which is swelling as asset managers come under pressure from their investors to advance environmental, social and governance (ESG) causes. Global green bond issuance reached a record high of $270 billion at the end of 2020 and could reach $450 billion this year, according to Climate Bonds Initiative.
– Billionaire philanthropist and former New York City Mayor Michael Bloomberg has donated $150 million to Johns Hopkins University to address the underrepresentation of certain minorities in science, technology, engineering, and math fields. The donation will endow the Vivien Thomas Scholars Initiative, which is named for the renowned Black scientist who developed a cardiac surgery technique at The Johns Hopkins Hospital in the 1940s. The Initiative will fund 100 new slots across the university's more than 30 STEM programs for diverse Ph.D. students. The funds also will help build a path for students from historically Black colleges and universities and minority-serving institutions to pursue doctoral degrees in STEM fields. Partner institutions include Morgan State University and University of Maryland, Baltimore County.
– One big hurdle to treating mental health issues is the reluctance across much of society to talk about them—whether it's eating disorders or schizophrenia or any other mental illness. John Pritzker, a San Francisco billionaire, and his former wife, Lisa Stone Pritzker, are doing their part to change that: They are donating nearly $60 million to construct a state-of-the-art psychiatry building for U.C. San Francisco adjacent to the university's campus in the city's Mission Bay neighborhood. The building will be home to researchers, interdisciplinary academics and mental health services for patients of all ages.
– Billionaire Jared Isaacman, Founder and CEO of credit card processing business Shift4 Payments, has filled the two remaining spots on the first all-civilian crew to fly to space aboard Elon Musk's SpaceX Dragon. Isaacman revealed Dr Sian Proctor, a community college educator in Tempe, Arizona, and Chris Sembroski, a former Air Force missile man from Everett, Washington, will join him and Hayley Arceneaux for three days in orbit in the third quarter of this year. Isaacman, who is paying for the flight, wants to raise US $200 million for St. Jude Children's Research Hospital in Memphis, Tennessee, half of which the 38-year-old said he would donate himself.
– There has never been a better argument for Universal Health Coverage (UHC) than the devastating global impact of the Covid-19 pandemic. WHO estimates that more than 100 million people around the world are pushed into poverty every year because of healthcare costs. Fintech brings new and improved digital financial service models into the healthcare space. Fintech companies are leveraging powerful innovations such as blockchain, artificial intelligence, and machine learning to eliminate the inefficiencies and knowledge gaps that exist in our current systems. This is the topic of a new whitepaper, "Breaking the health-poverty trap: How fintech can improve access to healthcare in Asia" co-authored by ACCESS Health International initiative Fintech for Health and the MetLife Foundation.
– Billionaire entrepreneur Elon Musk offered inventors $100 million in prize money to develop ways to fight global warming by removing carbon dioxide from the atmosphere or ocean. In January, Musk announced his intention to offer $100 million in prizes and set out the contest rules on Earth Day. What organizers called the "largest incentive prize in history" will last for four years through Earth Day, 2025.
– If the price of Bitcoin were to reach $200,000, Coinbase Chief Executive Officer Brian Armstrong observed recently, half of the world's billionaires would be crypto billionaires. Even at the lesser valuations that currently prevail, this crypto wealth has vast potential to reshape philanthropy. One theory is to expect a relative decline in the influence of longstanding nonprofit institutions — to be replaced by more stand-alone projects. Bitcoin itself is stand-alone project. The true identity of its inventor, Satoshi Nakamoto, is still unknown, and the broader Bitcoin ecosystem is not owned or controlled by any company or institution. It has been self-sustaining since the beginning, and so it should hardly come as a surprise that Bitcoin billionaires take Bitcoin itself as a model for future institutions, including in philanthropy.