From Chez Panisse to Uber – What the Challenge to Roe Tells Us About the Evolution of Corporate Social Responsibility
In 1971 Alice Waters opened Chez Panisse initiating what was to become a global revolution – the farm-to-table movement, California Cuisine, and the embodiment of values-based corporate culture concerned less with profit and more with the security of farmers and farmworkers, biodiversity, factual labeling, and eco-friendly packaging. In 1992 the James Beard Foundation named Alice the Best Chef in America (the first woman to win Best Chef) and Chez Panisse the Best Restaurant in America. Alice and the founders brought their values to the table, and in doing so, the slow food movement became a political statement in support of the survival of the planet.
The cultural soup of the early 1970s within which Chez Panisse was envisioned produced significant social upheaval in the U.S embodied through social activism, opposition to the Vietnam War, feminism, and the passage of Roe v. Wade. The landmark decision of the U.S. Supreme Court ruled that the Constitution of the United States protects a pregnant woman's liberty to choose to have an abortion without excessive government restriction.
Fast forward to September 2021 when abortion, after six weeks into pregnancy, was effectively banned by a law enacted by the Texas Legislature. The law deputizes ordinary people to sue those involved (doctors, nurses, insurance companies, even Uber drivers who take women to clinics) and sets a $10,000 award for any successful lawsuit to stop abortion, effectively turning the citizenry into bounty hunters.
Enter stage left, Uber and Lyft who have stated they will pay their driver's legal fees if they are sued under Texas' new abortion law. Lyft plans to also donate $1 million to Planned Parenthood to "help ensure that transportation is never a barrier to healthcare access". The reaction by the private sector continues with Marc Benioff, CEO of SalesForce, committing to help employees and their families relocate if they're concerned about the ability to seek reproductive care, saying "These are incredibly personal issues that directly impact many of us — especially women. We recognize and respect that we all have deeply held and different perspectives. As a company, we stand with all of our women at Salesforce and everywhere."
Corporate Social Responsibility characterized by social activism, reactive and in-the-moment, represents an important shift. Highly curated efforts are burgeoning as well, exemplified by the partnership announced by Estée Lauder and the country's first-ever National Youth Poet Laureate, Amanda Gorman, who will serve as the first Global Changemaker.
"I will also work with Estée Lauder Companies to inspire change, beginning with founding Writing Change, a new philanthropic initiative of The Estée Lauder Companies. Together we will advance equality and social impact through supporting literacy globally" Gorman shared on social media. And, following the launch of their "About Love" campaign, Beyoncé and Jay-Z announced a partnership with Tiffany & Co. for the Love Scholarship program via BeyGOOD and the Shawn Carter Foundation. Tiffany & Co. has pledged $2 million in scholarship funding for students in the arts and creative fields at historically Black colleges and universities including Lincoln University in Pennsylvania, Norfolk State University in Virginia, Bennett College in North Carolina, the University of Arkansas at Pine Bluff, and Central State University in Ohio.
Coining the term Movement Capitalism, Tom Steyer has announced the launch of the climate investment fund Galvanize Climate Solutions to invest in decarbonization efforts. "Movement Capitalism is an economic philosophy that employs the foundations of capitalism – innovation, entrepreneurship, competition – and merges those with the power of global activism, in support of a higher public purpose," said Steyer in a written statement. "The practice of Movement Capitalism involves not only generating profit but also successfully addressing global challenges, such as the climate crisis."
Similarly, Walmart Inc. made its green bond market debut with a $2 billion offering, the largest ever from a U.S. corporation. The retail giant's inaugural sustainable debt issuance comes amid efforts to reduce carbon emissions, boost recycling, and clean up its supply chain. Walmart's $2 billion 10-year green issuances is part of a five-tranche, $7 billion sale to help fund a tender offer as well as a range of environmental efforts. They include solar and wind projects, energy-efficient refrigeration, electric vehicles, and waste reduction, according to its green financing framework. Walmart has a target of achieving zero emissions by 2040 and aims for a $1 billion metric ton cut in emissions from its supply chain by 2030.
Through cooperative, complementary, and collective actions, the public and private sectors, civil society, and individuals have the opportunity to truly change the world. And, as Viktor Frankl is quoted as saying, "Between stimulus and response there is a space. In that space is our power to choose our response. In our response lies our growth and our freedom".
Together we're better,
Susan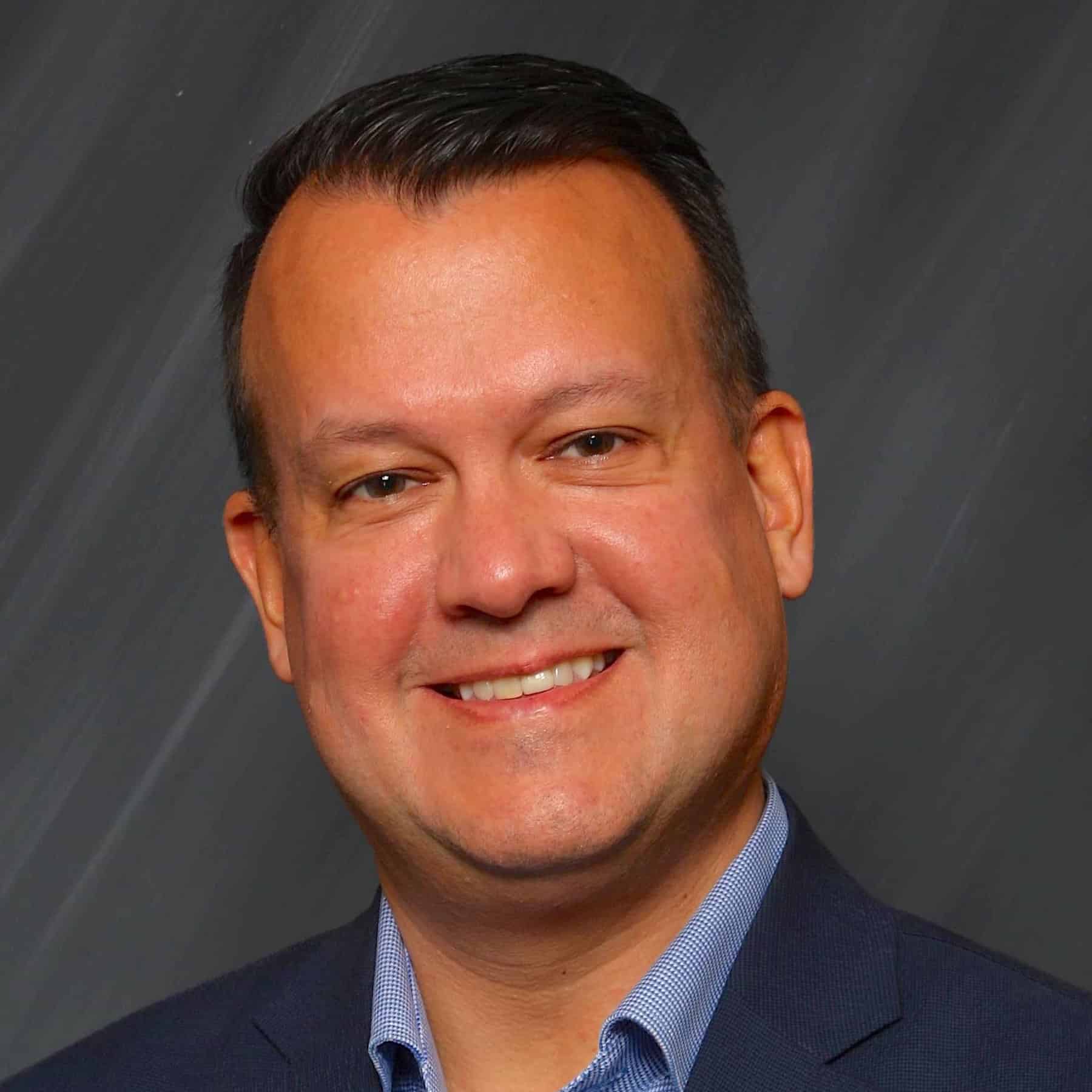 Eric Saarvala, MBA, CSR-P, G. Dipl. SR&S, has more than 20 years of experience in the nonprofit sector. Eric specializes in Corporate Social Responsibility (CSR) and has expertise in additonal services offered by the firm, including Advancement Services, Alumni Relations and Giving, Counsel, and Support for Philanthropists and Risk Management and Fundraising Governance.
Previous experience includes Strategic Account Executive, CSR, Employee Engagement, Foundations & Nonprofit Solutions for Blackbaud, Advisor to Canadian Business for Social Responsibility (CBSR) and Manager, Charitable Foundation Services, Scotiatrust, Scotia Private Client Group, Scotiabank.
Eric is a graduate of the Western University Ivey Business School where he also received an Executive MBA. He holds a Graduate Diploma in Social Responsibility & Sustainability from the University of Toronto St. Michael's College and has achieved Sustainability Practitioner Certification from the Centre for Sustainability & Excellence.
Eric is an in-demand thought leader in CSR, sustainability, philanthropy, and the United Nation's Sustainable Development Goals (SDGs). He sits on the Canadian Business for Social Responsibility (CBSR) Education Foundation Board of Directors and is a member of the Imagine Canada Board of Directors Risk Management, Finance and Audit Committee.
Area of Expertise: Eric specializes in Corporate Social Responsibility and has significant additional expertise in Advancement Services, Alumni Relations and Giving, Counsel and Support for Philanthropists and Risk Management and Fundraising Governance.
Sector Experience: Education, Healthcare, Arts & Culture, International Development.
Fundraising Must Have: Strategic philanthropy that drives internal and external capacity building and inclusion for greater social impact and advancement of the UN's Sustainable Development Goals (SDGs).
The Semantics of CSR, Purpose, Sustainability, and ESG By Eric Saarvala, MBA, CSR-P, G. Dipl. SR&S
CSR, purpose, sustainability, ESG….that's just semantics, right?
Many use these words interchangeably. Are they just the same activities with a new buzzword every few years? They are, in fact, interrelated but ultimately, they are not the same.
As society faces challenges like the COVID-19 pandemic, social justice and privilege, rising inequality, climate change and biodiversity loss, just to mention a few, how do organizations leverage these management practices to build back better?
CSR (corporate social responsibility) was the initial activity that companies engaged in to do good and think about their impact on society. It covers social and environmental risks and impacts in their business as well as how they interact with their stakeholders. It's a step towards accountability. CSR is relatively self-regulated, and the activities can vary depending on the business, the sector, and there's a challenge around standard metrics. Some believe it's not an integrated program to their purpose but an add-on. An Alva article indicated that for some businesses "At worst, it has become a marketing tool, allowing an organization to say what it is doing well without having to back up its claims or talk about areas where it may be failing. To the immense frustration of CSR professionals, it has failed to live up to its promise, largely because it has far more breadth than depth in its scope."
While 'The social responsibility of business is to increase profits', an essay from Milton Friedman in 1970, spoke to the role of business and how businesses have operated for over 50 years since the reality is that business is changing. The purpose of an organization and focus has shifted to all stakeholders, not just shareholders, and has gained tremendous momentum culminating in an announcement by the Business Roundtable. The Business Roundtable is an association of chief executive officers of America's leading companies working to promote a thriving U.S. economy and expanded opportunities for all Americans through sound public policy. The announcement was "the release of a new Statement on the Purpose of a Corporation signed by 181 CEOs who commit to lead their companies for the benefit of all stakeholders – customers, employees, suppliers, communities and shareholders".
Purpose driven companies are starting to outperform their peers. A Deloitte Monitor report speaks to "An integrated purpose strategy focused on the differentiated role a company serves in society is a good business strategy that drives sustainable, long-term value. In fact, purpose strategy is increasingly a business imperative to manage enterprise risk; build trust with customers, investors, and other stakeholders; and develop new markets."
The idea of purpose is reinforced by Larry Fink, CEO of BlackRock, the world's largest asset manager with over $8 trillion in assets, through his annual letter to CEOs. In this 2021 letter, he stated "The more your company can show its purpose in delivering value to its customers, its employees, and its communities, the better able you will be to compete and deliver long-term, durable profits for shareholders."
Organizations are now turning to social purpose experts like the Social Purpose Institute at United Way to help them develop a social purpose, build the business case for social purpose and embed it in their entire business.
An article in the Harvard Law School Forum on Corporate Governance states that it is wrong to use purpose and sustainability interchangeably. The article proposes that "Purpose and sustainability are related but different ideas. Purpose comes first. Sustainability can either contribute to it or can detract from it." It also states that the purpose of a company "is to produce profitable solutions to problems of people and planet, while at the same time not profiting from producing problems for people or planet—a failure in sustainability. Companies that are making investments in sustainability while failing to produce profitable solutions to people and the planet are also failing in purpose. Companies that are profitable while degrading the environment and society are focused on profits, not purpose."
The Oxford Learners dictionary reflects the meaning of sustainability as "the use of natural products and energy in a way that does not harm the environment" and "the ability to continue or be continued for a long time". The older school of thought of sustainability that infers environmental activities only, has changed. It's not just 'green' activity that has come to be embedded in all business practices and operations. It can lack clear meaning, be generalized as doing better depending on how an organization communicates its sustainability ambition. On the flipside, companies have robust sustainability programs that advance the entire business. An increasing trend in sustainability is companies that are declaring their net-zero climate ambition goals by 2050 or earlier. Sustainability is frequently interchanged with CSR and triple bottom line. Triple bottom line is measured in three areas. 1) People; 2) Planet and; 3) Profit. The biggest difference between sustainability and ESG (environmental, social & governance) is measurement. ESG policies have specific metrics to measure, and they can be benchmarked against other companies through scoring and ratings. They are core to business strategy and embedded in the operations. ESG factors include all the business practices related to these three areas and touches on everything in between.
The "E", as expected, is focused on environmental issues such as climate, the biodiversity loss, and carbon and other greenhouse gas emissions, air, and water pollution, etc. The "S" focuses on stakeholder engagement such as giving back to the communities that businesses operate in, customer satisfaction, health & safety, human rights, employee diversity, equity, inclusion, and access etc. Finally, the "G" focuses on issues like a board of directors and leadership composition, audit, compliance, etc.
All the information that was previously either limited or did not exist in financial statements reviewed by investors seeking to determine the health and operations of a company, are now captured in an ESG program. Investors are looking more closely at ESG ratings for publicly traded companies, and rating agencies review ESG data when making investments. ESG investing factors in many more data points versus sustainable investment which has traditionally been more focused investments on social and environmental criteria.
One indication on this major shift is the Alva article above which also stated that "In March 2019, the Global Reporting Initiative noted that two decades ago when it launched its guidelines only a handful of companies disclosed their environmental performance, while now 93% of the world's largest companies by revenue report information on their ESG."
With an increased demand for transparency and a desire that businesses take action on societal challenges from stakeholders, there's many opportunities to use the concepts and practices in CSR, purpose, sustainability and ESG. The best approach for an organization will depend on their goals and where they are in their journey as they look to build back better and future proof their business.
Corporate Social Responsibility
The world is changing fast. Business is facing new demands from rapidly evolving technologies, while social, environmental and political issues are affecting bottom-lines. Business and nonprofit organizations have a choice. They can choose to be at the mercy of these new forces, always reacting to defend the bottom-line. Or they can embrace these changes, seeing them as opportunities to deliver healthy, inclusive growth with long-term viability.
Thriving in today's business world means having clarity of purpose, beyond profit. Businesses with this clarity know that profit is an outcome of the value they create. That's why they focus beyond profit. What does your business stand for? To authentically engage, your employees, customers and your community must believe in your purpose.
Driving stakeholder loyalty and advocacy is vital to standing out from the crowd and succeeding in these changing times. We can help you learn about the forces driving change over the next few years and look at corporate responsibility and sustainability issues through a new lens.
S. Sutton & Associates Inc. recognizes opportunity for all parties when there is alignment between the objectives of corporations and the mission and funding priorities of a nonprofit. Knowing how and when and with whom to associate is a strategic decision.
S. Sutton & Associates Inc. has the expertise to help your organization develop strategy and tactics to maximize the potential, minimize risk, and move the mission of the organization forward.
We assist corporations and nonprofit organizations seeking to realize the potential of CSR through corporate sponsorship, contributions of goods, services, products and cash, employee engagement and pure philanthropy to contribute to your organization's bottom-line, raise profile and build customer and donor bases.
S. Sutton & Associates Inc. brings a deep understanding of this arena, trends, and short and long term implications when considering an association. We help structure and guide programs to meet the strategic objectives of corporations and nonprofits considering all aspects of CSR.
Welcome new Associates!
S. Sutton & Associates Inc. is a global network of consultants providing customized Innovation Teams of subject experts with specific technical expertise to help nonprofit organizations and philanthropists maximize their philanthropic efforts and achieve significant impact. This month we welcome:
Natalia Branco, Junior Associate
Natalia Branco has over 8 years of experience working in marketing, customer success management, and SalesForce implementation. She is passionate about how technology can improve sales results and companies' performances and is proud to have made a difference by working in small startups to large well-established companies in the financial services industry, as well as nonprofit organizations seeking to fully implement and harness the power of SalesForce. Natalia holds a Bachelor's degree in Advertising from Universidade Paulista, Brazil, a Master's degree in Business Communication from Fundacao Getulio Vargas, Brazil, a Post-Graduate Certificate in Global Business Management from Humber Institute of Technology and Advanced Learning, Canada, and is a Certified SalesForce Administrator (Admin 201 and Platform App Builder).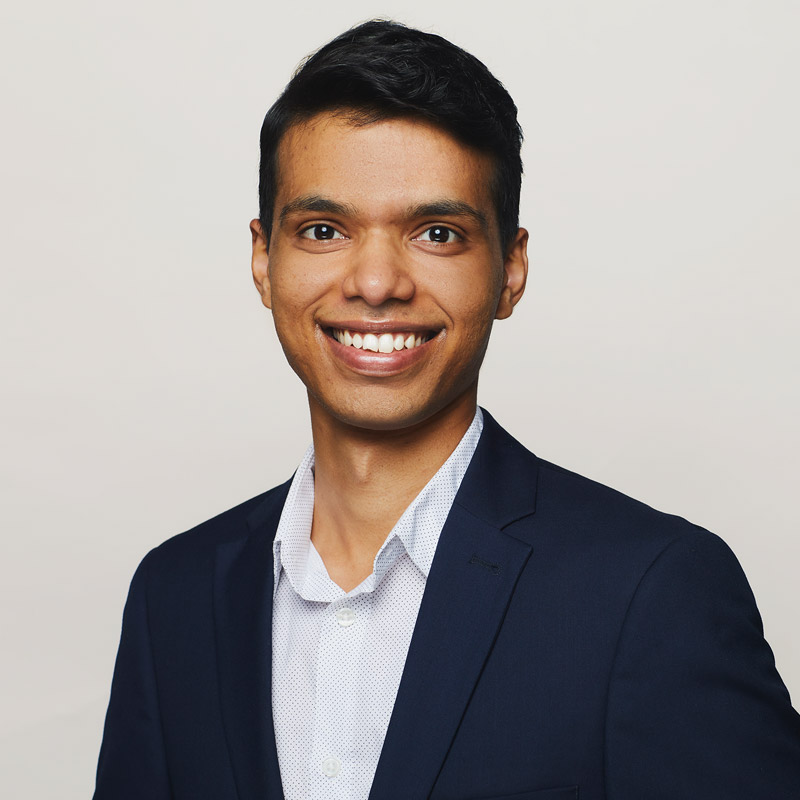 Clayton D'mello, Junior Associate
Driven by his passion to help others, and with experience in digital marketing communications and business development, Clayton serves as the Marketing/Communication Coordinator for the firm and as a Junior Associate. Clayton's strengths lay in creating inspiring marketing campaigns, digital acquisition and marketing automation. A strong advocate of the power of social media, Clayton has created various engagement campaigns and storylines, and has proven skill and ability to reach new audiences through the creation of innovative marketing plans. Clayton's career began in business development and shifted to marketing in the FinTech industry working with the world's largest online small business lender. He holds a degree in Marketing Management from Mumbai University, a post-graduate degree in Marketing Management from Sheridan College and certification in the Hootsuite Platform, HubSpot CMS, Fundamentals of Digital Marketing offered the Google Digital Garage and is in training for Marketo Certified Associate – Adobe.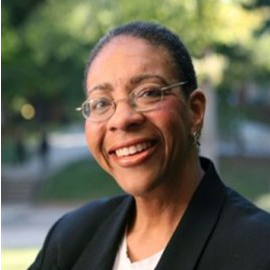 Julia Beatrice Reed, Executive Associate
With more than 30 years of experience in the nonprofit sector, Julia Beatrice "JB" Reed, Esq., MBA specializes in Interim Program Management. Throughout a career characterized by executive management and entrepreneurial experience she has translated the visions of community, business, faith-based, and government leaders into fully functioning non-profit agencies designed to meet the needs of underserved populations. Central to her success is a highly effective combination of skills, abilities, and knowledge in the areas of strategic planning, business development, partnership development, revenue generation/management, financial management, legal and contract compliance/interpretation, and written and oral presentations.
Special strengths include mentorship that empowers leaders of start-up organizations in such diverse arenas as social services, health profession education, community development, and religious organizations. In addition to her work with start-ups, she has extensive experience transforming programs and services within firmly established non-profit and government agencies. JB most recently participated in the restructuring and implementation of the grant making process for the Bank of America Charitable Foundation. Additional experience includes Chief of National Programs and Chief Operating Officer, The Center for Leadership Innovation; Chief Executive Officer/Executive Director, the Greater Richmond Area Higher Education Consortium, Inc; and Staff Attorney with Jacksonville Area Legal Aid.
JB graduated with a Bachelor of Arts in Politics and Government from Ohio Wesleyan University; a Jurist Doctorate from the George Washington University Law School; and a Master's in Business Administration from the Terry College of Business at the University of Georgia. She is a member of the Florida Bar Association.
Africa
– According to a recent report from the African Philanthropy Forum and The Bridgespan Group, African NGOs are being underfunded by African and non-African philanthropists in comparison to organizations headquartered outside the continent. Even with the global pandemic, African funders directed just 9% of large gifts to NGOs based on the continent between 2010 and 2019, while non-African funders provided just 14% to these groups.
Middle East
– Under the directives of His Highness Sheikh Mohammed bin Rashid Al Maktoum, Vice President, Prime Minister and Ruler of Dubai, a humanitarian aid aircraft loaded with food supplies was sent by the Mohammed bin Rashid Al Maktoum Humanitarian and Charity Establishment to Afghanistan. This was the first of a series of aid flights planned to support the people of Afghanistan with food and clothing.
EAST AND SOUTH ASIA
AUSTRALIA
– Australia-based Canva has it raised $71 million in new funding led by T. Rowe Price and Dragoneer at a $15 billion valuation. Canva has more than doubled the valuation for its design software tools after securing a $6 billion valuation amid a pandemic usage boost, and profitable growth. CEO Melanie Perkins is already on the record that they don't plan to "hoard" such wealth. Perkins and Obrecht are now pledging to give away 30% of Canva — the "vast majority" of their stakes to the Canva Foundation to be used for charitable causes. Canva first plans to pilot its charitable giving through a $10 million donation to non-profit, GiveDirectly, to distribute to vulnerable families in Southern Africa and ramp up its giving after that. It's all part of what Perkins has long described as a "two step plan" for maximum impact to "become one of the most valuable companies in the world, and do the best we can do."
Europe
– Scottish regulators said are investigating one of Prince Charles' charities after a UK newspaper reported that a Russian banker had tried to donate a six-figure sum to the future king's foundation. Prince Charles wrote a thank-you letter to Dmitry Leus stating that he was "incredibly grateful" for Leus' "immense generosity" and that the donation had given him "great comfort," and offered to meet him in person after receiving a large donation for The Prince's Foundation in May 2020.
North America
– Tom Steyer, the 2020 presidential candidate announced is launching a climate investment fund, called Galvanize Climate Solutions. The fund will focus on "Movement Capitalism," or using capitalism to make a change. It is an economic philosophy that employs the foundations of capitalism – innovation, entrepreneurship, competition – and merges those with the power of global activism, in support of a higher public purpose.
– The Benderson Family Foundation donated $20 million to the Boston Children's Hospital to advance pediatric heart disease research and treatment. Kevin Churchwell, MD, president, and CEO of Boston Children's Hospital said "The generosity of the Benderson Family Foundation will empower our researchers, clinicians, nurses and all who are involved in the Heart Center to further advance and improve care for pediatric cardiovascular patients and to create the next evolution of that care."
– Billionaire T. Denny Sanford has pledged an additional $350 million to a South Dakota health system that already bears his name. The gift will be used to establish "virtual care centers" for patients in rural and underserved areas across the region. Sanford has faced the brunt of negative press over allegations that he was in possession of child pornography and is being investigated.
– Boston College has received an estimated $75 million gift, the largest estate gift in the university's history from Wayland couple Joyce L. and E. Paul Robsham. The gift will fund university priorities including student scholarships, academic programming, facilities improvements and operation of the Robsham Theater Arts Center.
– The Bezos Earth Fund announced pledges of $203.7 million in grants providing critical support to nonprofits working to advance climate justice, advocate for climate-smart economic recovery, and spur innovation in decarbonization pathways. Andrew Steer, president of the Bezos Earth Fund said "This funding is just the next step in the Bezos Earth Fund's commitment to creating catalytic change during this decisive decade".
– Harvard University president, Lawrence Bacow, announced that the university is ending its investments in fossil fuels, which was welcomed by divestment activists who had long pressed the leading university to exit such holdings. Young members of the leadership board have been pushing for disinvestment in fossil fuel stocks and Bacow has advocated for this change in course since his appointment in 2018.
– Facebook announced that it will donate $3 million to its partners in Afghanistan and globally to support refugees and humanitarian crisis in the country. Facebook's commitment will support the refugee registration and resettlement; protection and evacuation of at-risk individuals; and humanitarian assistance, including food, shelter and health support.
– University of Massachusetts Medical School announced a $175 million donation from The Morningside Foundat-ion, established by the family of T.H. Chan, the late Hong Kong real estate developer. The unrestricted funds will more than double the school's endowment. In recognition of the gift, the school will be renamed the UMass Chan Medical School. UMass Medical School Chancellor Michael Collins said "This gift is a powerful statement about the stature and the potential of our medical school, a very special place."