Agency: The Power of One
One of the most compelling pieces of evidence which led to the conviction of former Minneapolis Police Department officer Derek Chauvin in the killing of George Floyd was the video seen around the world, taken by then-17-year-old Darnella Frazier. The recorded cellphone video, uploaded to Facebook in May of 2020, ignited international protests over racism and police abuse. Individual agency led to collective agency, creating an inflection point in society.
Why is this relevant to the theme of this month's Philanthropy Wired, Powering Fundraising through Data Analytics? We are experiencing a moment in time. The coincidence of societal shifts, emergent technologies and the COVID pandemic have caused us to reconstruct our models and vehicles for engagement. We are open to things once not considered, access to new perspectives, and indeed, the democratization of the philanthropic space. All of this can be powered through data analytics.
When properly applied, data analytics of a prospect/donor file, can help define the North Star for an organization, create an understanding of its current coordinates relative to its North Star, and can democratize the file. Preserving and enhancing individual agency through the opportunity to engage, learn, participate, and maximize giving, a single individual can make a difference, and the result is collective agency and enhanced impact.
Given the importance of this aspect of our craft we are pleased to welcome to the firm two experts in Data Analytics, new Associates Georgia Spiliotopoulos and Cornelius Hubbard Sr. MScA, MIS.
Georgia holds a Master of Law from the University of Amsterdam, Bachelor of Arts from Simon Fraser University, and a Data Science Specialization from Johns Hopkins University.  
Cornelius is a graduate of the University of Chicago with a MSc, Master of Science in Analytics, holds a Master's in Information Systems from Robert Morris University Illinois, a BA in Organizational Development & Leadership from Loyola University Chicago, and a Certificate of Executive Data Science Specialization from Johns Hopkins University.
We welcome your thoughts and questions regarding Data Analytics and how it can be applied to your program and stand ready to assist with any aspect of your philanthropic journey. I invite you to contact me directly or take advantage of our complimentary consultation.
Together we're better,
Susan

Prolific Entrepreneur and Philanthropist James Fleck Joins Firm as Strategic Advisor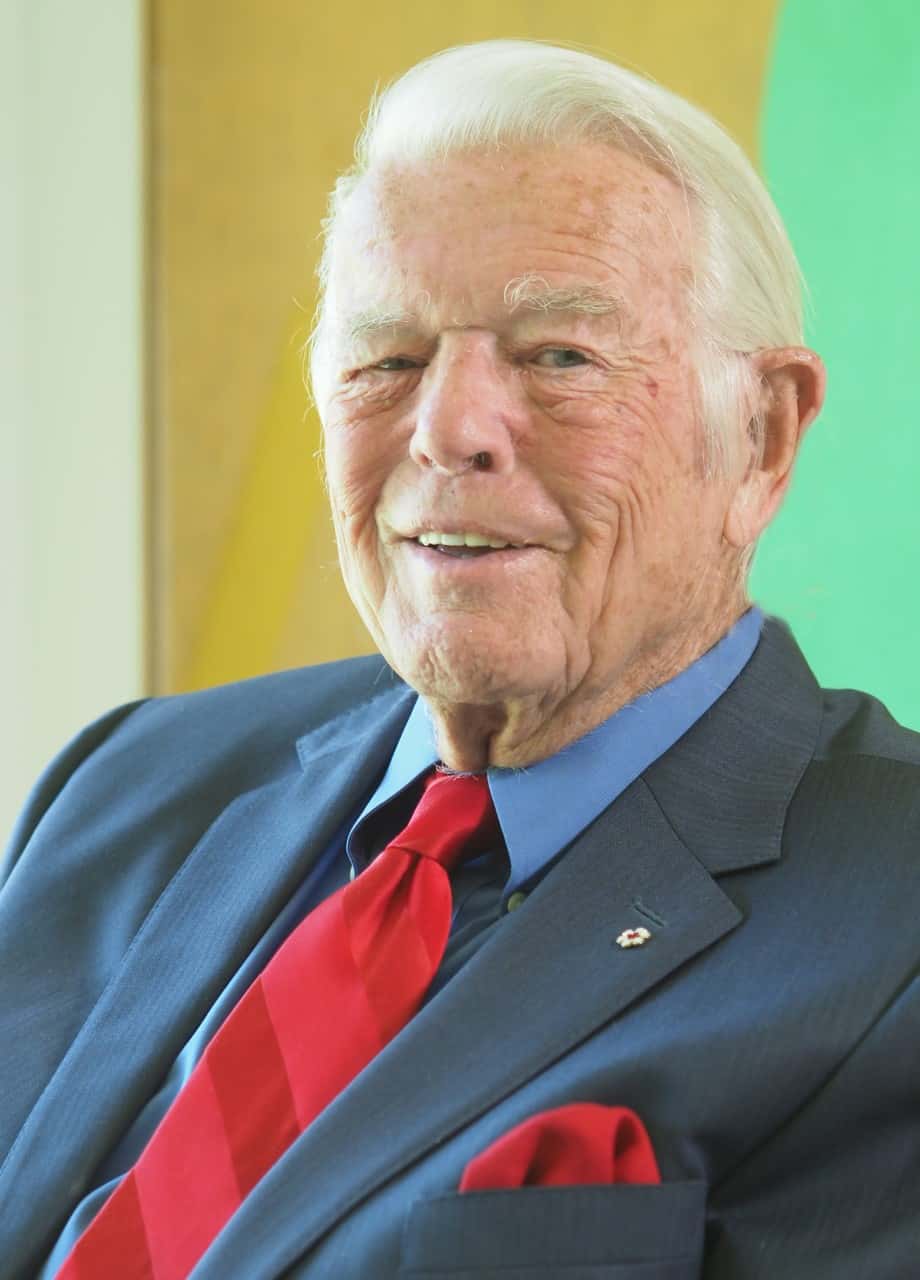 S. Sutton & Associates Inc. welcomes the addition of Dr. James Douglas Fleck, C.C., DBA, LLD (hon), DSL (hon), a prolific Canadian entrepreneur and philanthropist, whose impact is felt globally, as our newest strategic advisor.
James D. Fleck is a highly respected entrepreneur, business leader, public servant, scholar, and philanthropist whose support and stewardship has changed the face of Canada's arts and culture scene. He is currently recognized as a preeminent philanthropist and supporter of Canadian nonprofit organizations and cultural institutions.
Jim's professional experience spans diverse sectors and industries, providing him with a strong background in business management, board governance, and executive leadership. Jim holds a Bachelor of Arts degree from the University of Western Ontario and he earned a Doctorate in Business Administration (DBA) from Harvard Business School as a Ford Foundation Fellow. After completing his education, Jim began his career by founding and serving as CEO and Chairman at Fleck Manufacturing Inc., which began as a small organization with fewer than 10 employees and grew, under Jim's direction, into a large multi-million-dollar corporation. Building on his early success, Jim went on to hold the title of Director or Chairman for a number of companies in telecommunications, computer software, semiconductors, technology, and insurance including ATI Technologies, Alias Research, Noma Industries Ltd., Rogers Multimedia Inc., and Zurich Life Insurance Company of Canada.
As a public servant, Jim served as Chief Executive Officer of the Office of the Premier and Secretary of the Cabinet (Ontario), and he was appointed Deputy Minister of Industry and Tourism. He was also responsible as Executive Director of the Committee on Government Productivity for the reorganization of the Ontario Government. Much of Jim's efforts in these capacities was geared towards streamlining operations, providing strategic direction, and improving collaboration and cooperation between business and government. At the same time, Jim has applied his policy expertise to strengthen Canada's independent think tanks and nongovernmental organizations such as the Public Policy Forum and the Institute for Research on Public Policy. Jim's cross-sector experience demonstrates his ability to build relationships and bridge gulfs that can divide or pit public and private sectors against one another.
Jim's distinguished experiences as a business leader and public servant combined with his academic achievements meant that he was uniquely suited for a long and fruitful career in academia serving as Lecturer at Harvard Business School, Visiting Professor at the European Institute of Business Administration (INSEAD) and Keio University, Professor at the University of Toronto's Rotman School of Management and York University where he was the founding Associate Dean of the Faculty of Administrative Studies (now the Schulich School of Business) and Director of the MBA and MPA programmes.
Owing to his deep respect for the arts as an indicator of a country's quality of life and innovation, Jim has held many executive roles at leading Canadian nonprofit organizations over the years. In 1998, he chaired the first-ever Canadian Arts Summit, an annual event that continues to bring together Canada's leading nonprofit executives, board members, and directors. He served as Chairman of Business for the Arts (currently Business / Arts) and was also Chairman of the Minister's Advisory Council for Arts and Culture (Ontario). Other notable roles include President of the Art Gallery of Ontario Board of Trustees, founding President of the Power Plant at Harbourfront, and Chair to the Board of Trustees of the Canadian Museum of History (a Crown Corporation).
In addition to his executive leadership and management of nonprofit organizations and foundations, Jim has been widely recognized for cultivating Canada's arts and culture sector as a philanthropist, collector, advocate, and fundraiser. He has generously provided resources and lent his expertise in support of the Arts Gallery of Ontario, the National Ballet of Canada, the Toronto Symphony Orchestra, the Power Plant Contemporary Art Gallery at Harbourfront, Tennis Canada, Soulpepper Theatre Company, the Stratford Shakespeare Festival, and Tafelmusik, among many others. His contributions to Canadian cultural life and arts organizations and institutions has resulted in a number of awards and honours, including being appointed as Officer of the Order of Canada in 1997, and recently promoted in 2015 to Companion of the Order of Canada.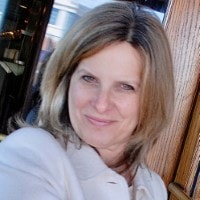 Maxine Given has more than 25 years of experience in higher education management, including 13 years as the Senior Director of Development Operations and Medical Annual Giving at the Fund for Johns Hopkins Medicine. She also serves on the faculty of the Johns Hopkins Medical Philanthropy Summer Institute which exposes leaders in the field of medical philanthropy to the overarching model, tools, and practices that have contributed to the success of philanthropy at Johns Hopkins Medicine.
Maxine is a Certified Public Accountant, received her Bachelor of Science Degree in accounting (summa cum laude) from the University of Maryland and is a candidate for a Master of Arts in Public Management at Johns Hopkins University.
Maxine's fundraising must have: Every fundraising organization should be looking at their data in descriptive, predictive, and prescriptive ways, being able to describe what is happening, what is likely to happen and what should be happening. Ask us how we can help with Data Analytics.

Powering Fundraising Through Data Analytics
Technology continues to drive change and nonprofits are harnessing the power of technology through data analytics. Whether planning a capital campaign or boosting your annual giving program results, using your data to its full potential will help you achieve enhanced, more sustainable fundraising.
This article by S. Sutton & Associates Inc. Associate Maxine Given provides a great primer explaining how data analytics on your prospects/donor base can be descriptive, predictive, and prescriptive, and if properly interpreted, a useful tool to inform strategic planning, set goals and measure success.
Data analytics allows a more comprehensive picture of your prospects/donor base, patterns and correlations can predict donor response against various strategies, and when properly interpreted and harnessed, fundraising efforts can be more targeted, efficient, and effective.
No matter the stage of data analytics utilized by your organization S. Sutton & Associates Inc. can assist you in taking your program to the next level. Contact us today so we can be your guides and provide you with the right roadmap and right experts.

Data Analytics
Data is the modern-day equivalent of an Oracle or Holy Grail. Once harnessed, interpreted, and applied it serves as an invaluable tool to drive growth and success. S. Sutton & Associate Inc.'s team of consultants and analysts can help your institution achieve higher, more sustainable fundraising using data analytics.
The experts at S. Sutton & Associates Inc. focus on driving growth, gift optimization and acceleration, improving conversion rates, participation and engagement, unassigned prospect discovery, individual gift officer portfolio evaluation and realignment, gift officer metrics management and gift officer metrics dashboards.
Our consultants are adept in all aspects of marketing and communications related to organizational profile, development, and constituent engagement. Schedule a complimentary consultation and in just a 30-minute call receive invaluable, actionable advice and much more.

Client Profile and Testimonial
Formed in 2012 and influenced by the optimism and exigency that surrounded the Arab Spring movements, the Institute for Integrated Transitions (IFIT) guides states through the complications and challenges inherent to the negotiation process that occur during transitions from conflict to peace, from upheaval to stability, and from crisis to order. IFIT's objective is to help bring about the individual and collective benefits of increased national stability, inclusiveness, and dynamism that arise from the increased cohesion and effectiveness of local and national policymakers and civil society leaders vis-à-vis the intended final beneficiaries (namely, affected populations). From its headquarters in Barcelona and with a regional presence in Bogotá, IFIT nurtures and facilitates the creation of global and local networks of policymakers, experts, practitioners, and influential civil society members who work together to negotiate peace and reconciliation in conflict zones around the world. IFIT has established itself as the leading international NGO focused on the integration of policymaking in contexts of negotiation and transition in fragile and conflict-affected states. It serves as an independent and impartial platform for generating creative, realistic, and principled ideas with the aim of expanding the range of perceived options available to advance peace, transitional justice, and reconciliation. The Institute's global team of experts currently includes 25 fulltime and part-time staff, 25 Board and International Advisory Council members, and an additional 150 expert-practitioners belonging to its purpose-built thematic practice groups and in-country brain trusts.
"S. Sutton & Associates Inc. is top notch in every way. They take the time to understand the exact needs of the client and then deliver outstanding value for service, both in terms of big-picture strategy and attention to small detail. We had three successive engagements with them and were impressed time and again by their expertise and professionalism. I couldn't recommend S. Sutton & Associates Inc. more highly."
– Mark Freeman, Managing Director, Institute for Integrated Transitions (IFIT)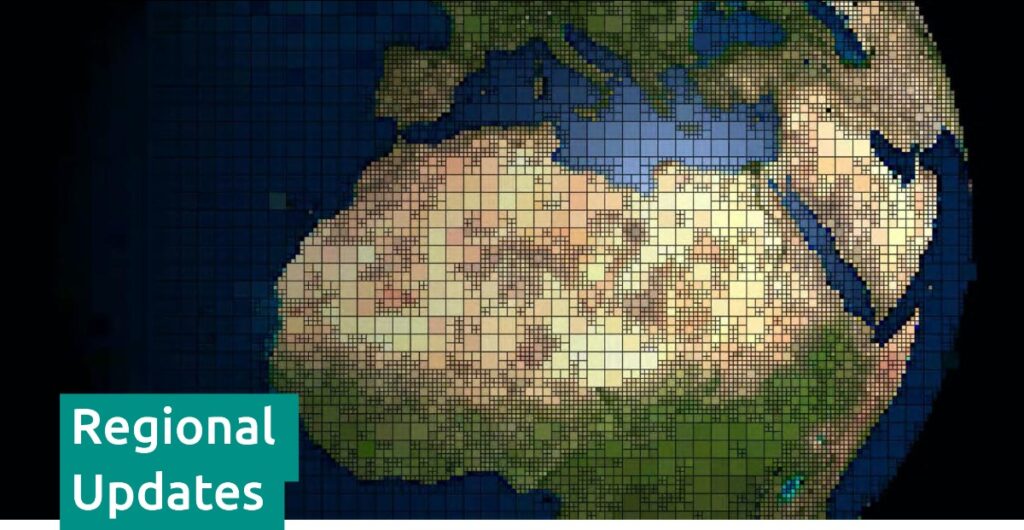 Europe
– The World Health Organization announced that a fund it launched a year ago to draw donations from individuals and companies towards battling the pandemic had raised nearly $250 million. Countries have pitched in billions of dollars to help the global fight against COVID-19, which has killed more than 2.6 million people since the first cases were detected in China in late 2019. But noting an eagerness among the general public to help, the UN health agency decided to create the COVID-19 Solidarity Response Fund for individual donations, which it launched on March 15, 2020. More than 661,000 individuals, companies and other organizations had pitched in a total of $242 million, in what WHO described as an "unprecedented show of support".
North America
– Hedge fund manager Bill Ackman, who was an early investor in the company that has been called the Amazon of South Korea, has announced plans to donate his entire stake in the company to charity. The holding is valued at over $1 billion. Ackman, in a tweet, said he was a day one investor in Coupang and is gifting his 26.5 million shares to three nonprofits, including his own Pershing Square Foundation, a philanthropic unit founded in December 2006.
– Morgan Stanley and Spelman College announced its first cohort of students selected to participate in the inaugural HBCU Scholars Program, an integrated program to support students at three Historically Black Colleges and Universities (HBCU). Five outstanding first-year students have been selected to receive the four-year scholarships to Spelman, which will cover tuition, room and board in order to fully remove financial barriers to higher education.
– Phoenix Suns vice chairman and minority team owner, Jahm Najafi, has partnered with former NFL quarterback Colin Kaepernick who will serve as co-chair with Najafi of Mission Advancement Corp., a special-purpose acquisition company (SPAC) that looks to raise up to $287.5 million in an initial public offering, according to documents filed to the Securities and Exchange Commission. Mission Advancement says it will "emphasize the racial and diversity issues Mr. Kaepernick has championed on and off the field through its investment in the growing environmental, social and governance investment field."
– Phoenix Suns vice chairman and minority team owner Jahm Najafi has pledged a $10 million commitment to the NBA Foundation. "This past year I have been inspired by the NBA family's efforts to advance social justice, especially through the Board of Governor's long-term commitment in creating the NBA Foundation," Najafi said in a news release. "I've seen firsthand how economic opportunity can change lives, and I look forward to supporting the Foundation over the next 10 years as they impact the lives of Black youth." Najafi's contribution of $1 million per year over the next 10 years is part of the Foundation's goal to "drive economic empowerment for Black communities through employment and career advancement."
– The Ford Foundation announced the extension of the 2015 Building Institutions and Networks (BUILD) initiative, which had provided $1 billion dollars in flexible funding to social justice organizations around the world to help them more effectively achieve their core goals and build their resilience for the long term. The second edition of BUILD will disburse another $1 billion in grant dollars spanning all of Ford's programmatic areas and regions. The next round of five-year BUILD grants will be awarded starting in January 2022. BUILD provides multi-level support through a combination of long-term commitments, flexible funding, and institutional strengthening to help grantees become more resilient and effective.
– Billionaire businessman Dan Gilbert and his wife, Jennifer, have given $30 million to a private graduate art school, The Cranbrook Academy of Art in Bloomfield Hills, in suburban Detroit to help it accelerate its diversity, equity and inclusion efforts. The funding also will help with long-term fiscal sustainability. Twenty full-tuition fellowships for students from underrepresented racial and ethnic groups will be funded through the newly established Gilbert Fellows program. A permanent endowment to fund the fellowships also will be established. Tuition relief and general support for the academy's existing scholarships and visiting faculty artists over the next five years, with a focus on artists of colour, will receive funding. Cranbrook Art Museum also will receive funding to continue public engagement projects by diverse artists in both the Detroit area and on Cranbrook's campus.
– Evanston, Illinois, through an historic plan, will make reparations to its Black residents — including housing grants for a fraction of the city's families — as redress for slavery and racial discrimination. The $10 million project is funded by donations and revenue from the city's sales tax on recreational marijuana. The first phase involves giving 16 residents $25,000 each, for home repairs or property costs. This plan, however, is far from the direct payments that have come to characterize reparations in the United States, but experts say Evanston's plan is a noble start to a complicated process.
– Billionaire philanthropists John and Laura Arnold have committed to donate 5% of their wealth annually as part of an effort to encourage increased, timelier donations to charities. The Arnolds are the first billionaires to sign on to the advocacy organization Global Citizen's "Give While You Live" campaign, which calls on the world's billionaires to give at least 5% of their wealth every year to a cause. The Arnolds' pledge came as part of an alliance between Global Citizen and the Arnold-led Initiative to Accelerate Charitable Giving—a coalition of donors and experts who want Congress to raise giving requirements. By agreeing to give 5%, the Arnolds are voluntarily subjecting their assets to the same minimum payment standard private foundations must donate annually to maintain their tax-exempt status.
– The Atlanta shootings that left eight people dead, six women of Asian descent, has prompted a reckoning over the rising rates of Anti-Asian violence seen since the start of the pandemic. Brands, media companies and agencies have been reaching out to Asian, Asian American and Pacific Islander communities with statements of support and monetary donations. The largest effort so far comes from Verizon. The telecommunications giant is committing to giving $10 million to organizations advancing social justice for the AAPI community, including donating $5 million in ad inventory through Verizon Media for media that advocates for Asian rights and mental health or promotes Asian-owned and run small businesses.
– Grammy award-winning artist The Weeknd is stepping up to help Ethiopians amid violence in the country. The singer-songwriter, whose real name is Abel Makkonen Tesfaye, said that he will donate $1 million to Ethiopian relief efforts through the UN World Food Programme. Thousands of civilians are believed to have been killed, raped and abused during the course of Ethiopia's five-month-old conflict.
– Scotiabank announced that it is the first large financial institution in Canada to align with Canada Mortgage and Housing Corporation (CMHC) to transform housing affordability across the country. Scotiabank plans to mobilize $10 billion over the next ten years in support of CMHC's aspiration – that by 2030, everyone in Canada has a home they can afford and that meets their needs. "We are facing a clear shortage of affordable housing in Canada and Scotiabank is proud to work with CMHC to raise that supply," said Jake Lawrence, CEO and Group Head of Global Banking and Markets at Scotiabank. "Scotiabank is committed to developing innovative lending, investing and underwriting solutions for retail, commercial and corporate clients who support the achievement of this important housing objective in Canada."
– Uber Technologies Inc UBER.N, PayPal Holdings Inc PYPL.O and Walgreens Inc WBA.O launched an $11 million fund to provide free ride-hail trips to U.S. COVID-19 vaccination sites for people who lack access to transportation. The Vaccine Access Fund will be managed by U.S. non-profit Local Initiatives Support Corporation, which will identify communities that need free rides as well as local partners to help with the program. Consumers can support the effort by donating to the fund through PayPal or in the Uber app, they said, adding they were also looking forward to welcoming other corporate donors.
– The John S. Dunn Foundation has made a transformative $25 million commitment to The University of Texas Health Science Center at Houston (UTHealth) to bolster the university's behavioral health initiatives and address significant gaps in mental health care services in our communities. In honor of the foundation's generosity, UTHealth will establish the John S. Dunn Behavioral Sciences Center to support innovative behavioral health research, education, and patient care.
– An outdoor performance of Igor Stravinsky's "Oedipus Rex" is coming this summer in what is poised to be Los Angeles Opera's first live, in-person show since March of last year — an event that has been made possible in part by the largest gift the company has received in the COVID-19 era. Philanthropists Terri and Jerry Kohl are giving $5 million to the company to jump-start its pandemic recovery after more than 13 months of crippling closure.
– The MacArthur Foundation announced it was awarding Community Solutions with a $100 million grant at a virtual event in early April, selecting the nonprofit out of six finalists in its global 100&Change competition. Community Solutions, based in New York City, will use the funds to expand its mission of ending homelessness to 75 U.S. communities in the next five years through its "Built for Zero" initiative.
– Bard College, a liberal arts college with 2,400 students, 90 miles north of New York City, announced today that billionaire George Soros is donating $500 million to its endowment. Soros, 90, is making the gift as a challenge grant. That means Bard only receives the money if it can raise an amount that matches or exceeds Soros' pledge. While Bard is fundraising, the money will be managed by Soros' Quantum Fund and Bard will be able to withdraw an agreed-upon percentage each year, says Bard spokesperson Mark Primoff. Bard has already raised $250 million.
– The latest must-have for America's ultra-rich isn't another mega-yacht or space program – it's a plan to save the world from the climate crisis. Elon Musk, founder of Tesla and one of the richest people in the world, has pledged $100m in prize money for technology that would best capture planet-heating carbon dioxide from the atmosphere. Jeff Bezos, the Amazon founder who tops the global rich list, has vowed to give $10bn to worthy climate initiatives. And Bill Gates, another multibillionaire and Microsoft co-founder, has recently released a book on how to drive emissions to zero. Together, the three men have an estimated wealth of $466bn and some of the biggest personal carbon footprints on the planet. They are also emblematic of a Davos-centric worldview that sees free markets and technological advancements as the answer to an existential emergency already upending the lives of millions of people.
– Former Google CEO Eric Schmidt and his wife, Wendy, have given $150 million to a research institute to establish a "new era of biology" aimed at battling diseases with a mix of data and life science studies. The Massachusetts-based Broad Institute of MIT and Harvard will use the funds to build a new center that will bring together academia and industry to merge the two disciplines in an effort to make people healthier. "Until now, these fields have largely developed in parallel," the Broad Institute said in a statement. "Their convergence will create a new era of biology, one that is expected to yield a deep understanding of biological processes, with the ultimate aim of improving human health through more powerful disease prevention, diagnosis, and treatment." Experts say the initiative sets a precedent for building more research centers that mix the two disciplines.
– The University of Texas at San Antonio's College of Business has received a $20 million philanthropic gift from the founder of a San Antonio-based beer importer. The donation by Carlos Alvarez, founder of the Gambrinus Company, and his wife Malú will fund research programs and endowed faculty positions for the campus. In light of the gift, UTSA's business school will be renamed the Carlos Alvarez College of Business, marking it the first named college at the university.
– The YMCA of Greater Charlotte has decided how it will spend the largest single donation in the nearly 150-year-old nonprofit's history – a "jaw-dropping" $18 million. Billionaire philanthropist and author MacKenzie Scott, in a public announcement on her blog in December, named the Charlotte Y as one of 384 organizations receiving a piece of more than $4.1 billion. Scott, the ex-wife of Amazon CEO Jeff Bezos, called the coronavirus pandemic "a wrecking ball in the lives of Americans already struggling."
EAST AND SOUTH ASIA
– IT veteran Ashok Soota has set up SKAN, a not-for-profit entity that will conduct medical research, and has committed Rs 200 crore towards the effort. The research for the projects will be done through reputed partners. The strategic partner for neurological research is the Centre for Brain Research (CBR) at Indian Institute Science-Bangalore (IISc). CBR is putting together a consortium to handle the first project on Parkinson's disease. The strategic partner for ageing is the upcoming St. John's Geriatric Centre (SJGC), to be located on the St John's Hospital campus.
– Berjaya Corporation Bhd founder and executive chairman Tan Sri Vincent Tan has announced that he will give half of his wealth to charity upon his death, whilst appealing to other wealthy Malaysians who have passed 70 years old to do the same. The billionaire said doing so would help the underprivileged to own affordable homes as housing is a basic need of human beings and essential for a person's sense of dignity, safety and inclusion. "I think it is not wise to leave all your wealth to your family only when after all, our accumulated material wealth is made possible with the support from Malaysians and government's concessions and licenses and other help by many people we encountered in our lifetime of wealth accumulation," he told The Star.
– As a commerce undergraduate in 1973 at Nanyang Technological University's (NTU) predecessor of Nanyang University, a 21-year-old Indonesian received a scholarship from the school. Fast forward 48 years and the businessman and philanthropist Tahir, who goes by one name, has decided to pay it back by donating $1 million to support needy NTU students ahead of his 69th birthday. Tahir said, "My parents made a living by constructing pedicabs (a three-wheeled rickshaw). I was studying to be a medical doctor, but I had to drop out to focus on helping with my father's business when he fell sick. "I hope this gift will help NTU students in need, and give them the support they need, just like NTU had helped me before."
– Kim Beom-su, chairman of Kakao, has signed the Giving Pledge, officially pledging to donate more than half of his personal assets to society. Kim became the 220th pledger of the Giving Pledge, the company announced in mid-March. The Giving Pledge is a global philanthropic movement that was launched in 2010 by Microsoft chairman Bill Gates and his wife Melinda Gates along with Berkshire Hathaway chairman Warren Buffett. The Giving Pledge is a moral commitment by the world's wealthiest to give the majority of their wealth to charitable causes. Currently, there are 220 pledgers from 25 countries, including Tesla founder Elon Musk, Facebook founder Mark Zuckerberg and Virgin Group founder Richard Branson.
– The wives of some of India's biggest tycoons are widening the scope of their philanthropic activities that have traditionally focused on education, poverty and public hygiene to focus on current issues such as management of the Covid-19 pandemic and women's empowerment. Nita Ambani, married to Asia's wealthiest person Mukesh Ambani and chairwoman of the non-profit organization Reliance Foundation earlier this month launched Her Circle, a free digital platform, with articles and videos offering advice on topics ranging from wellness to finance and job openings. It also connects users to development opportunities and activities organized by women-led NGOs and other groups. Users can tap on the Reliance Foundation's panel of experts on issues from health to entrepreneurship, philanthropy and leadership. "All my life, I've been surrounded by strong women from whom I have learned compassion, resilience, and positivity," the 57-year-old said at the launch event on International Women's Day.
– Prince Holding Group ("Prince Group"), one of Cambodia's largest and fastest-growing conglomerates, and Chairman Neak Oknha Chen Zhi have answered the call for assistance from the Cambodian Government to combat the February 20, 2021, Covid-19 outbreak by announcing plans to donate US$3 million to anti-pandemic efforts in the Kingdom. This is on the back of an initial US$3 million donated by Chen Zhi last December to help Cambodia purchase COVID-19 vaccines. Furthermore, following in the footsteps of Prince Group and Chen Zhi, Prince Real Estate, a member of Prince Group, has distributed vital food supplies to 804 families in need and 234 members of the police force in Chamkarmon District, Phnom Penh, Cambodia affected by the February 20, 2021, Covid-19 outbreak.
– Hong Kong's CK Asset, the property arm of retired billionaire Li Ka-shing, said on Thursday it will acquire interests in four European utilities from Li Ka Shing Foundation for HK$17 billion ($2.19 billion). The deal will give CK Asset a 20% stake in UK Power Networks, and increase its interests in the UK's Northumbrian Water, Wales & West Utilities and Dutch firm Enviro Energy. The company said it will provide stable recurrent cash flow and allow the company to acquire a sizeable and high-quality portfolio of assets. "The deal is positive to the share price and create value for shareholders," Chairman Victor Li told an earnings conference.