"PEOPLE WILL FORGET WHAT YOU SAID, PEOPLE WILL FORGET WHAT YOU DID, BUT PEOPLE WILL NEVER FORGET HOW YOU MADE THEM FEEL." –– MAYA ANGELOU
Communication is a broad complicated topic with a myriad of dimensions, but ultimately, this eternal quote from Maya Angelou says it all. No matter the medium, people have a visceral reaction to all the messaging that comes their way.
To put it another way, I remember with great fondness, Clay Edwards, to whom I reported early in my career with Penn State. One my very first day he shared a basic tenet of his philosophy, "Most issues are a function of communication and respect." This made infinite sense to me as I understood them to be inextricably linked. This lesson from Clay has guided my thinking ever since.
Many development professionals consider communication as the bridge to relationship building, leading to a more successful outcome with prospects and donors. This of course could be construed as transactional and is supported by the title of an article from Inc. 12 Simple Phrases That Are Guaranteed to Make People Like You More. This title connotes pragmatism in its most base form, but the article contains some interesting phrases and their suggested outcome:
– "Here's the situation."
– "Tell me more."
– "What do you think?"
– "What can I do to help?"
– "Please/thank you."
– "You're welcome."
– "Let me find out for you."
– "I've got your back."
– "I'd like you to meet…"
– "I believe you can."
– "I think you can do a lot better."
– "Let me be up front with you."
The distinction I draw between transactional communications and those designed to enhance relationships is intent.
Whether an advancement professional, a leader of a nonprofit, or a philanthropist, we are all serving the principals behind the history and etymology for philanthropy, from the Greek philanthrōpos – loving people.
This month's Philanthropy Wired focuses on communication and features the insightful writing of Senior Associate Peter Jones, who addresses the topic of Storytelling, and the premise that it is a human-centered enterprise. I could not agree more, and hope that as practitioners we adhere to human-centered communication, as anything short will ring hollow, defeating the principles and practice of philanthropy.
We welcome your thoughts and feedback and of course stand ready to assist.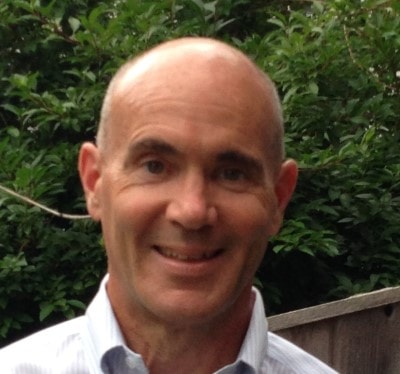 Peter Jonesis a mission-committed life-long fundraising professional with a 30 plus year track record working with local, regional, national, and international organizations in the pursuit of best practices. Familiar with all aspects of the fundraising cycle and corresponding implementation, including annual, planned, and institutional fundraising, major and principal gifts are among his greatest strengths. Peter has extensive experience in the conservation community, having worked for national conservation organizations such as the National Audubon Society, The Trust for Public Land, The Wilderness Society and the Alliance for Tompotika Conservation in Sulawesi Indonesia.
Peter holds a degree in Economic and Political Science from the University of New Hampshire, is a passionate reader and marathon runner.
Peter's fundraising must have: Every organization should have a strategic plan and an engaged and committed board.
Storytelling: The Art of Successful Fundraising
Telling the story of your nonprofit is the art of successful fundraising. Like storytelling, at its best, fundraising is a very human-centered enterprise. When asking for a gift or acknowledging a donor, it is important to translate facts into feelings –– all which fuels giving and promotes donor retention. Incorporating storytelling into your fundraising will help build greater interest in your organization and will help increase support.
It is often remarked that the last gift a donor makes is the beginning of the stewardship towards the next one. But getting to that next solicitation is the role of good stewardship and storytelling. S. Sutton & Associates Inc. Senior Associate Peter Jones shares insights on the power of a good story, what makes a good story, and where to find good stories in this recent insightful article.
Donor and Constituent Engagement
What you say, how you say it, when you say it, and the means to convey the message require careful orchestration and integration within an organization. Whether the project is program-specific or institution-wide, the process of S. Sutton & Associates Inc. is the same.
Careful Research
Data drives our process. We work with institutional leadership to gather all information, research audience orientation, conduct audits of current communications including staffing, resources, channels and activities.
Cogent and Comprehensive Strategy
Institutional objectives/goals are used to develop fundraising rationale that define and drive effective messaging. We then determine suitable channels and strategies along with processes, tactics, budgets, and timelines concluding in an actionable plan to implement and assess results.
Creative Writing and Design
Our experts have the experience, expertise and knowledge to bring you the most current and impactful campaign messaging and names, visual identity, branding guidelines, cases for support and collateral materials.
Our consultants are adept in all aspects of marketing and communications related to organizational profile, development, and constituent engagement.
Client Testimonial
"We are very thankful for Susan and the Innovation Team! They provided a wonderful road map for Weengushk Film Institute and their expertise has been invaluable.
We look forward to a continued relationship with S. Sutton and Associates Inc."
– Phyllis Ellis, Chair of the Board, Weengushk Film Institute
Europe
– Russian billionaire investor and philanthropist Potanin donated 500 million rubles ($6.7 million) to the groundbreaking Human Brain Links Research project, aimed for creation of smart materials with pre-programmed properties, allowing development of conceptually new technologies. The project envisages the establishment of a brand-new Laboratory of Programmable Functional Materials in Moscow, Russia, and will be carried out under the leadership of the Nobel laureate Konstantin Novoselov. Originally conceived in 2020, the new Laboratory will become the first one at the Brain and Consciousness Research Center.
– Russian billionaire Oleg Tinkov, arrested in London on tax fraud charges, said he plans to dedicate himself to charity work including fighting leukemia, with which he was diagnosed in 2019. "To be honest, I no longer have the motivation to do business. I'm done; I'm retired," Tinkov, who founded the online bank Tinkoff, was quoted by Russian news agencies as saying on the Clubhouse audio-chat app.
NORTH AMERICA
– Dr. Anthony Fauci has won a top international prize for his leadership in the coronavirus pandemic. Fauci, who has served as director of the National Institute of Allergy and Infectious Diseases under the last seven presidents, was awarded the $1 million Dan David Prize for his defense of science and advocacy of COVID-19 vaccinations now being used worldwide. The private Israeli foundation also touted Fauci's lifetime of leadership on HIV research and AIDS relief in the Monday announcement. In a statement, the Dan David Prize credited Fauci with "courageously defending science in the face of uninformed opposition during the challenging COVID crisis."
– The Slaight Family Foundation, one of Toronto's most wide-reaching and generous philanthropic family foundations, is divvying up $30 million to 19 Canadian organizations offering mental health services to people experiencing all kinds of distress and challenges. Among those benefitting from the extraordinary donation are specified mental health programs for vulnerable 2SLGBTQI people, isolated seniors, French-speaking Black youth, kids with disabilities and their families, Indigenous youth, and people with substance use disorders.
– Jack Dorsey, CEO and co-founder of Twitter, announced that bidding on the first tweet ever sent will end on March 21, and that he will accept the winning bid, donating the proceeds to charity. On March 5, Dorsey flagged the listing for the genesis tweet on Valuables, a program for selling tweets authenticated by their authors, created by the startup Cent. Bidding on the tweet has sat at $2.5 million since March 6. The bid is from Sina Estavi, the CEO of Tron's oracle network, Bridge. The prior high bid was $2 million from Tron founder Justin Sun.
– Plunging revenue, shrinking enrollment, and a rapidly changing higher education market are adding up to a new cycle of proposed university and college mergers coming to the fore. In the past week alone, discussions of three institutional mergers and higher education system consolidations have become headline news. Although the dynamics and scope of the possible mergers differ significantly, each of the most recent proposals has been driven by current financial woes coupled with Covid-19 pandemic fallout as more institutions struggle to chart more secure, survivable futures. As part of his two-year budget plan unveiled last week, New Hampshire Gov. Chris Sununu has proposed a historic merger of New Hampshire's two-year and four-year public college systems.
– The Home Depot ® will contribute $1 million in grants to support campus improvements at Historically Black Colleges and Universities (HBCUs) through its annual Retool Your School program, for which voting is now open. Established in 2009, the program has emphasized HBCUs' vital role in the American higher education system. This year, the home improvement retailer is doubling its Retool Your School commitment to fund 30 projects, providing $20,000 to $75,000 grants per school.
– Serial technology entrepreneurs and longtime Bronco supporters John '79 and Susan Ocampo have donated $25 million to advance STEM education at Santa Clara University. The gift is earmarked for completion of interdisciplinary space in the north wing of the Sobrato Campus for Discovery and Innovation, which is scheduled to open this fall. The area—which will be dedicated and named after the couple—is the locus of innovative programs and initiatives including a 3,000-square foot, 30-feet high, glass-enclosed Innovation Zone and adjacent Innovation Lounge. The wing will also house eight research labs; two student project spaces; five shops; and a laser suite.
– Like many Donald Trump supporters, conservative donor Fred Eshelman awoke the day after the presidential election with the suspicion that something wasn't right. The next day, the North Carolina financier and his advisers reached out to a small conservative nonprofit group in Texas that was seeking to expose voter fraud. After a 20-minute talk with the group's president, their first-ever conversation, Eshelman committed to $2 million. Over the next 12 days, Eshelman came to regret his donation and to doubt conspiracy theories of rampant illegal voting, according to court records and interviews. Now he wants his money back.
– Veronica Chou, the 36-year-old heiress to the Chou family fortune that helped build the Michael Kors and Tommy Hilfiger brands, says there's more to life than pursuing the latest styles in the fashion world. So, Chou, who grew up working in her billionaire family's factories and later ran a business that helped introduce global fashion brands including Ed Hardy and Madonna's Material Girl to China, has started her own line of sustainable clothing, Everybody & Everyone. Chou says she became interested in sustainable business after seeing firsthand China's challenge with pollution and after the birth of her children. She now steers her family's investments into technologies that combat climate change.
– The former owner of the Carolina Panthers has given $150 million to his alma mater, Wofford College. Jerome Richardson's gift is the largest in the college's history, school officials said. The money is designated for the college's endowment with a focus on need-based scholarships and experiences for students, Wofford said in a statement. Richardson has now contributed more than $260 million to Wofford over the years.
– American Family Insurance will funnel $105 million over five years to organizations and businesses seeking solutions to equity gaps under its Free to Dream initiative. Through the initiative, nonprofits and some municipal projects around the country would receive funding through the American Family Insurance Dreams Foundation — a total of $53 million. The rest of the money would be used to invest in startups with focuses on positive social or environmental change through the American Family Insurance Institute for Corporate and Social Impact. "This is an effort to really coordinate a lot of things that we've done and have been doing and the things that we want to do, and then kind of put it on steroids," CEO Jack Salzwedel said.
– Former New York City Mayor Michael Bloomberg is giving $150 million to Harvard University for a program designed to help mayors around the world more successfully lead their cities by training them to better manage, innovate and share best practices. The gift is the latest in a long line Mr. Bloomberg has made to universities over many years and comes as cities are stressed by the coronavirus pandemic and related revenue shortfalls. The gift is an extension of the Bloomberg Harvard City Leadership Initiative, which Mr. Bloomberg launched in 2017 with a $32 million gift. The additional money will go toward hiring 10 professors, building out programs to train mayor at Harvard and facilitating two-year fellowships for Harvard graduate students in mayoral offices around the world.
– San Diego State University has received a $14 million donation to support its Department of Astronomy, a small program that has made big contributions in recent years, especially in finding and analyzing planets that exist far beyond the solar system. The gift is the largest ever made to SDSU's astronomy department, the only stand-alone program of its kind in the 23 campus California State University system. SDSU said in a statement that the gift is in the form of a stock investment bequest from the late Theodore William Booth and his wife, the late Nhung Lu Booth, an alumna of the College of Sciences.
– Billionaire basketball star Michael Jordan is donating $10 million to open two rural health clinics near his hometown of Wilmington, North Carolina, as the coronavirus pandemic has underlined the dangers of unequal access to healthcare. Jordan's donation will allow Novant Health System to open two health clinics on the southeastern coast of the state in Hanover County. The clinics, which will open in early 2022, will serve "rural and rural-adjacent communities" as well as those with little or no health insurance, the health system said in a statement, and offer primary care as well as "behavioral health and social support services."
– An Atherton couple has donated $80 million to Lucile Packard Children's Hospital Stanford and Stanford University's School of Medicine to improve the services available to Bay Area mothers and babies. The gift comes from Elizabeth and Bruce Dunlevie and is the largest ever from individuals to the hospital, the Lucile Packard Foundation for Children's Health announced. The gift will fund a new labor and delivery unit and further develop Stanford's Maternal-Fetal Medicine program. More than 4,400 babies are delivered each year at Lucile Packard Children's Hospital in Palo Alto, hospital officials said.
– The University of Chicago will expand its research on global health and social development through a $25 million donation from the Kiphart Family Foundation. The gift will be used to create the Susan and Richard Kiphart Center for Global Health and Social Development, located within UChicago's Crown Family School of Social Work, Policy, and Practice. It will be a space to work on educational initiatives to address issues of inequity in West Africa and in low socioeconomic communities around the world. In partnering with UChicago's Biological Sciences Division and various communities, the Kiphart Center will work to alleviate disease, improve infrastructure and promote community health and well-being through developing educational and economic opportunities.
– Philanthropist Calvin Tyler Jr., and his wife, Tina, pledged $20 million to his alma mater Morgan State University, which the university said is the largest gift to any HBCU ever made by one of its former students. The gift will fund scholarships that were established under the Tylers' name at the historically Black university in 2002. It's the second largest private donation the school in Baltimore has received following philanthropist MacKenzie Scott's $40 million gift in December. The donation is personal to Tyler, who grew up in a low-income family and was forced to drop out of Morgan State in 1963 as tuition was cost prohibitive.
– The possible completion of a basketball practice facility at the University of Rhode Island continues to come into sharper focus. The Rams announced a gift of $3 million, and they've now raised more than $7 million toward what has been one of their long-term program goals. New York real estate scion Stefan Soloviev, an undergraduate student at URI in the 1990s, made the donation on behalf of his family and to secure the eventual naming rights. The Soloviev Family Basketball Practice Facility will be the final renovated product of what is now West Gymnasium at the Tootell Athletic Complex.
– Mortgage billionaire Mat Ishbia is donating $32 million to Michigan State University, where he was a basketball walk-on under famed coach Tom Izzo. The school called the gift from Ishbia, who runs United Wholesale Mortgage, the largest-ever one-time commitment from a single person. Ishbia is worth $13 billion after he took his family company public in a merger with a special purpose acquisition company that closed last month, according to figures compiled by Bloomberg. UWM Holdings Corp., better known as United Wholesale Mortgage, has a market value north of $16 billion. Ishbia graduated from Michigan State in 2003, after having played for the school's national championship team in 2000.
– Tesla Inc boss and billionaire entrepreneur Elon Musk is offering a $100 million prize in a four-year global competition to find a way of reducing carbon dioxide from the Earth's atmosphere. Musk, who also heads rocket company SpaceX, had first tweeted about the prize in January and had said he would disclose details of the competition at a later date. "This is not a theoretical competition; we want teams that will build real systems that can make a measurable impact and scale to a gigaton level," Musk said in a statement. Full guidelines will be announced on April 22 and the competition will last for four years through Earth Day, 2025.
SOUTHEAST ASIA
– Brian Kim, founder of South Korea's top mobile-messenger operator Kakao Corp., said he has pledged to donate more than half of his wealth to solve social issues, Yonhap News reported. Kim, who once lived in a room shared with seven family members, has seen his wealth rise to $7.9 billion and now ranks 332nd on the Bloomberg Billionaires Index, a list of the world's most wealthy people. "I have pledged to donate more than half of my assets to solve social issues throughout my life," Kim told Kakao employees in a message, according to Yonhap. "I aim to solve social issues and help people that Kakao has difficulty in approaching."
– Kim Bong-jin, the founder and chairman of a local delivery app operator Woowa Brothers, joined the bandwagon of wealthy, self-made South Koreans donating substantial amounts of their assets to society. Kim said he and his wife have joined The Giving Pledge, a global campaign of the world's wealthiest people contributing a majority of their assets to philanthropic projects, and that they would donate a half of their wealth in their lifetimes, according to the company. The 45-year-old millionaire owns a 9.9% stake in Delivery Hero, a German delivery app that acquired Kim's company in 2019 for 4.8 trillion won ($4.3 billion). Kim's wealth is estimated to reach 1 trillion won.
– Samsung Electronics vice chairman Lee Jae-yong will be dismissed as chairman of the Samsung Life Public Welfare Foundation as he was sentenced to two and a half years in jail in a trial over the Choi Soon-sil scandal during the Park Geun-hye administration. Lee succeeded his father Lee Kun-hee, the late chairman of Samsung Group, as chairman of the foundation. The Samsung Life Public Welfare Foundation was taking steps to dismiss vice chairman Lee as chairman of the board of the foundation, said the Seoul Metropolitan Government and Yongsan-gu Office, which guide and supervise the foundation.
– Singapore's Temasek Holdings is committing $500 million to a partnership with private equity firm LeapFrog Investments, in what both companies said was the largest ever commitment to an impact investor. The tie-up will take the form of a multi-fund investment by Temasek to anchor Asia and Africa-focused LeapFrog's future funds, and the Singapore state investor will also acquire a minority stake in LeapFrog, they said in a joint statement. Impact or socially responsible investing has gone mainstream in the last few years, moving beyond being a niche for development banks. It has attracted the likes of some of the world's largest buyout funds including TPG, KKR and Blackstone.