ULTRA WEALTHY ACCOUNT FOR 36% OF INDIVIDUAL GIVING, GLOBALLY –– HOW TO EMPOWER THE OTHER 64%?
Recently Wealth-X released its Spotlight on Major Giving in 2020 which highlights the significance major donors have played in the 2020 giving ecosystem, especially when it comes to Covid-19 philanthropy and efforts to support social justice movements.
Key insights from Spotlight on Major Giving in 2020 include:
– The global ultra wealthy population accounted for 36% of individual giving in 2019 – UHNW individuals accounted for 20% of total global giving (includes institutions and public foundations).
– The ultra wealthy have given or pledged over $7.4 billion to Covid-19 and social justice causes – the amount the ultra wealthy and their private foundations gave or pledged to such causes during the period January to October 2020 according to the Wealth-X Database.
– UHNW Covid-19 and social justice philanthropists tend to be younger and more generous in their donations than average major UHNW philanthropists – under 18% of these two groups are over 70, compared with 46% of the latter.
– Major donors are changing the way they engage with philanthropy – trends include an increased awareness of the importance of philanthropy, a greater openness to unrestricted funding and a greater collaboration among donors.
– The challenges of 2020 underscore the need for organizations to realize the potential of their major giving programs – amid the financial necessity of funding diversification, there remains huge potential for further growth in major giving.
Juxtapose this against a recent conversation with a potential client who described their populist fundraising practices as "slow and old, with no modern techniques, segmentation, micro-targeting or focus on micro donors, solicitation through social media, use of text, mobile banking, or other contemporary methods to collect donations".
What does this say about the spectrum of donors and approaches that need to be deployed to give everyone and opportunity to contribute when, how, and at the level they desire?
Now more than ever before the variables and complexity of fundraising are coming into play for all organizations seeking to "maximize their file". I have often described the pipeline of support as a continuum between the $5 donor and the $50 million donor with everyone in between. In fact, the largest gift on record reported for 2020 was $10 Billion.
Contributions at all levels don't occur in a vacuum, and it goes beyond understanding donor capacity, inclination and readiness, and corresponding cultivation, solicitation, and stewardship strategies. Behind every gift there is culture of philanthropy, and constellation of relationships with leadership, development staff and others around a donor/prospect, and a symphony of activity leading to a crescendo of support. And most importantly, successful development requires a permission structure from the leadership at the top. By this I mean it takes bold, courageous, institutional leaders and Board members to encourage the organization to try new things, take risks, invest in Blue Ocean Strategies and big ideas, to "maximize their file".
With this in mind I am pleased to present a thought-provoking article A Board "Give and Get" Policy is Key to a Nonprofit's Success penned by Senior Associate, Gina Reiss, who we introduce with pride below.
Our network of subject experts with specific technical expertise is well positioned to support organizations to engage in divergent and creative thinking to "maximize their file", and though each of the firm's sixteen service offerings are relevant, one in particular, Board Training Management and Governance, profiled below, plays a particularly important role in taking advantage of the incredible opportunities this era presents.
We welcome your thoughts and feedback and of course stand ready to assist. Please don't hesitate to contact me directly at ssutton@ssutton-and-associates.com or to schedule a complimentary consultation go to ssutton-and-associates.com/consultation.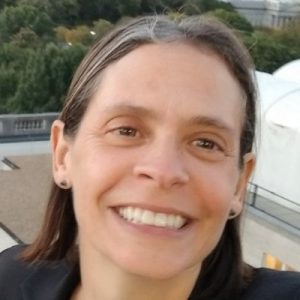 Gina is a results-oriented leader and executive manager with three-decades of organizational and fundraising experience in the nonprofit sector at the state, national and international levels. She is an expert at building effective strategic partnerships with diverse stakeholders, advocating and raising funds for human rights and social justice causes, and guiding organizations through leadership transitions or public relations crises. Over the course of her impressive career, Gina has worked with high-net-worth donors, major foundations, UN agencies, community-based organizations, and Fortune 500 corporations, and has managed diverse teams in the U.S., South East Asia, and East Africa. While a Director for the United Nations Foundation, Fast Company selected Gina among their "League of Extraordinary Women". Gina received a Bachelor of Arts degree from the University of California, Los Angeles, attended the Royal Academy of Dramatic Arts, London, and completed Management and Fundraising courses at the Center for Nonprofit Advancement.
Gina's fundraising must have: Fundraising is a team effort. Every organization must have a culture of philanthropy where all Board members and staff are engaged in fundraising.
A Board "Give and Get" Policy is Key to a Nonprofit's Success
Fundraising is central to any nonprofit Board member's role. As a way to demonstrate commitment to the organization you serve, setting an annual fundraising goal is one of the most important things you can do to ensure the fiduciary health of the organization. It takes a culture of philanthropy that starts from the top for any nonprofit to succeed.
S. Sutton & Associates Inc. Senior Associate Gina Reiss describes the "Give and Get" policy that Boards of Directors should prioritize as part of the requirements to govern the organization they serve and explains the importance of designing engagement plans specifically to evaluate the Board's involvement in fundraising.
Board Training, Management and Governance
Proper Board management and governance is essential for any nonprofit to assure the demands of steering, supporting and safeguarding organizations are met. Specific technical expertise is required to assure the structure and composition of the Board are suitable, meetings and communications are managed appropriately, and members understand and are equipped to fulfill their responsibilities.
S. Sutton & Associates Inc. has the technical expertise to assist with each of these areas and can help facilitate one or more to assure Boards function as intended and in the best interest of the organizations they represent.
Board Training
Boards are in place to govern, though subject to the evolution and needs of the organization, they may take on various levels of involvement which encroach upon management and operations. S. Sutton & Associates Inc. provides training for Boards in governance and leadership, core duties and roles, the Chief Executive's mandate, techniques to build strong relationships with the Chief Executive, management and evaluation of the Chief Executive's performance and succession planning.
Board Management
The mechanics to properly manage meetings and committees, prepare reports and communications, update bylaws and facilitate the fiduciary responsibilities of the Board, require technical expertise and diplomacy to assure all run smoothly. S. Sutton & Associates Inc. takes a hand on approach to train staff assuring structure, process and products support the success of the Board.
Board Governance
If you are interested in establishing, reinvigorating a Board, or helping the members build a culture of philanthropy, and a permission structure to take risks, wisdom to invest in Blue Ocean Strategies, big ideas and hone their leadership, we can help. S. Sutton & Associates Inc. has the technical expertise to assure Boards function as intended and in the best interest of the organizations they represent.
Client Testimonial
"Our S. Sutton & Associates Inc. Innovation team was self-driven, and willing to dig into the weeds to really understand our needs. We are an all-volunteer board, so our time is at a premium and we couldn't afford much handholding with a consulting group, so S. Sutton & Associates Inc. was great in that respect.
We were also very impressed by the team's familiarity with the LGBTQ+ space, their well-crafted proposal, willingness to work within our limited budget, and anecdotal success via references."
– Jamie Leidelmeyer, Board Member at Large, Board of Directors, Northwest Arkansas Equality, Inc.
Europe
– A new investment coalition is aiming to mobilize $10 billion (€8 billion) towards "natural capital" themes across asset classes by 2022. HSBC Pollination Climate Asset Management, Lombard Odier and Mirova, an affiliate of Natixis Investment Managers, are the three founding partners of the Natural Capital Investment Alliance, which has been established by His Royal Highness The Prince of Wales under his Sustainable Markets Initiative. Speaking at a biodiversity summit, the Prince of Wales said, "The interdependence between human health and planetary health has never been more clear. For so many of the problems we face, nature, with the benefit of billions of years of evolution, has already provided us with the solutions."
– Rome's Mausoleum of Augustus is set to reopen to the public following a €6.5 million restoration funded by Italian telecommunications company TIM, according to Italian daily newspaper La Repubblica. The monumental tomb of Rome's first emperor is destined to become a major draw for tourists, after decades of abandonment, and is expected to be open for free, according to La Repubblica. In addition to sponsorship from TIM, the restoration of the 13,000-sqm mausoleum – under the direction of architect Francesco Cellini – has been funded with €4 million from the city and Italy's culture ministry.
North America
– Apple announced its latest set of major donations as part of its $100 million initiative to help dismantle systemic barriers and promote racial equality for people of color. The company split the first round into three projects, including a $25 million donation to the Propel Center, a learning hub for Historically Black Colleges and Universities. It will also launch the Apple Developer Academy to support coding students in Detroit, and venture capital funding for Black and Brown founders. CEO Tim Cook announced the Racial Equity and Justice Initiative in June, following the killings of George Floyd and Breonna Taylor. Lisa Jackson, the company's vice president of Environment, Policy and Social Initiatives, leads the program.
– Tesla CEO Elon Musk has donated $5 million to the online learning organization Khan Academy. In a YouTube video posted in January, Khan Academy founder Salman Khan thanked Musk for the donation, which the Tesla CEO made through his Musk Foundation. "Elon, I hope you really feel good about this," Khan said in the video. "This is going to allow us to accelerate all sorts of content. Our aspirations are all subjects –– from kids to early stages of college. This will accelerate our science content, allow us to do more early learning, allow us to make the software and the practice that much more engaging."
– Creighton University has received a $25 million donation from an unnamed foundation to create a program at its medical school for students interested in addressing poverty and improving health care in other countries. Creighton President Rev. Daniel Hendrickson said the program will begin in fall 2022. He said 12 medical students will be selected every year for 10 years to participate and they will remain in the program throughout medical school.
– Sartorius Stedim Biotech, a leading international partner of the biopharmaceutical industry, has committed $1.5 million to Penn State University to create the Sartorius Cell Culture Facility. It is slated to open in the first quarter of 2021 on the University Park campus.
– Elon Musk, the world's richest man, is donating $100 million toward a prize for the "best carbon capture technology." Carbon capture is a broad mix of technologies with the same aim: collecting carbon dioxide so it doesn't escape into the atmosphere and contribute to global warming. The greenhouse gas can be captured from power plants and factories, or even directly from the air.
– The University of Chicago's School of Social Service Administration will receive a $75 million donation, which the school says is the largest gift ever given to a school of social work. The donation is so impressive that the university said it's renaming the school as the Crown Family School of Social Work, Policy, and Practice. The gift, from James and Paula Crown, will bolster financial aid, faculty research and hiring, the school announced Wednesday.