Philanthropy Wired June 2023
Biden Makes Historic Moves toward Environmental Justice EPA Seeks EJ Grantmakers and Worthy Projects
Cory Sinclair, Associate, S. Sutton & Associates Inc.
Environmentalism and Environmental Justice (EJ) have long been at odds with each other. In April 1970, when largely middle class and white Americans celebrated the first Earth Day by the millions, African-American sociologist Nathan Hare penned a scathing essay titled "Black Ecology," in which he described the environmental realities of Black life in the United States and argued that those realities received little notice from mainstream environmentalists. While environmentalism works to preserve our natural resources and minimize the negative impacts of human activity on the planet, the EJ movement seeks to also establish an equitable distribution of both the benefits and burdens of the environment. EJ activism generally arises from an existing or imminent local issue, one with detrimental impacts on where people work and live. These EJ activists are mostly people of color and of limited means, who have grown frustrated that their concerns are not more widely recognized and addressed. A similar concern is playing out now in the field of artificial intelligence.
Knowledge Speaks, Wisdom Listens
Jeff Comfort, Executive Associate and Strategic Advisor S. Sutton & Associates Inc.
"Knowledge Speaks, But Wisdom Listens." This quote is usually attributed to philosopher extraordinaire, Jimi Hendrix. I'm in my fourth decade working in planned giving, and I'm more convinced than ever that listening is the single most important skill for planned giving officers. Strong technical skills may be helpful in closing some gifts. Strong listening skills result in gifts of a lifetime.
Read more from Jeff on tips for successful planned giving strategies.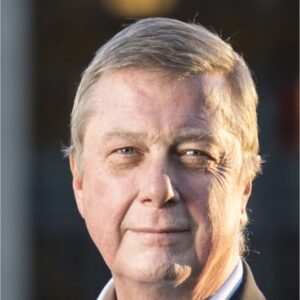 Jeff Comfort is a seasoned professional with 38 years of gift planning experience. Currently serving as vice president of principal gifts and gift planning at the Oregon State University Foundation (OSUF), Jeff provides strategic leadership to the gift planning program that assists donors in making deferred, assets-based or complex gifts to the university. Year in and year out, gift planning provides over 25% of total fundraising at OSUF.
Jeff spent 18 years at Georgetown University, where he oversaw university-wide gift planning efforts resulting in approximately $500 million of gift commitments and receipts in his tenure. Before arriving at Georgetown in 1995, he spent 11 years in Denver directing the gift planning program for the National Jewish Center for Immunology and Respiratory Medical (now National Jewish Health).
As a volunteer leader of the National Association of Charitable Gift Planners (formerly the National Committee on Planned Giving), Jeff served as president, chaired the 10th National Conference on Planned Giving and was a member of the NCPG board of directors for five years. Additionally, he was a member of the ethics committee and chaired the task force on gift valuation. Jeff chaired the CASE National Conference on Planned Giving for 10 years from 2008 to 2018.
Fundraising Area of Expertise: Planned and Legacy Gifts
Sector Experience: Education and Healthcare
Jeff's Fundraising Must Have: Prospects
Planned and Legacy Gifts
Planned and legacy gifts often represent the largest gift of an individual's lifetime and may be through gifts of appreciated assets such as stocks, bonds, real estate and other non-liquid assets or by will or bequest. An important component of any evolving development program seeking to create a pipeline of support at every level is a robust and sophisticated approach to encouraging planned and legacy gifts.
Raising Sights
S. Sutton & Associates Inc. will provide direction to enable your organization to effectively engage your supporters in complex gift conversations, raising their sights and increasing the impact they can have on your mission.
We offer advice and counsel to develop and maintain a program for planned and legacy giving including:
Prospect identification
Staff structure and processes
Direct marketing
Gift accounting for complicated asset transfers, including tax requirements and restrictions
Recognition and stewardship programs
Use of volunteer and expert advisory boards
Training for staff and volunteers


Pikesville Armory Foundation
Capital Campaign
S. Sutton & Associates Inc. is honored to have been selected to serve as fundraising counsel for the Pikesville Armory Foundation's (PAF) first Capital Campaign. Initial steps will be to conduct a feasibility study, development program review, and SWOT analysis, resulting in the development of a two-year campaign plan. Senior Associates Warren Davis, Sherryl Fisher and Lupe Ramos-Silva comprise the Innovation Team assembled for the project.
The estimated budget for the redevelopment of Armory Place is $90 million, to be raised through philanthropic support from individuals, foundations and corporations in the greater Baltimore community, the state of Maryland, the region and nationally, and through federal, state, and Baltimore County grants, all incentivized by significant tax credits created by the project.
Built in 1903, the Pikesville Armory was added to the National Register of Historic Places in 1985 as a remarkable example of 20th Century landscape and architectural composition. Located in Pikesville, a bedroom community of Baltimore, Maryland, the Armory campus is comprised of 14 acres, including approximately 225,000 square feet of buildings.
The historic Pikesville Armory was decommissioned in 2016 and shortly thereafter Maryland Governor Larry Hogan appointed a Commission to consult with the Pikesville community on future uses for the Armory. Over a two-year period of community meetings, focus groups, interviews, and an online survey with over 1500 respondents, the Commission agreed on a unanimous vision of the Pikesville Armory as a unique community asset that should be held in the public trust to benefit Pikesville and the surrounding area's diverse community.
The Commission envisioned a multi-use venue for recreation, cultural arts, historic preservation, and community development and engagement, which will also serve as a catalyst for the economic revitalization of Pikesville.
The non-profit Pikesville Armory Foundation was created to carry out the vision and the redevelopment of this unique and historic architectural gem and beautiful campus grounds, and to lead the public-private partnership with Baltimore County, and the State of Maryland.
The completed project will be known as Armory Place. It will continue to provide a meeting place for veterans and will include a large indoor recreation space for basketball and other sports, a library branch and senior center, performance venues, event and meeting spaces, a café, classroom and studio space, an incubator hub, a Boys & Girls Club branch, and a public school Culinary Arts program. The grounds will include public art, walking paths, playing fields, a large playground, pickleball courts, a Veterans Memorial garden, and a park that will host the local Farmers Market and outdoor performances.
This once-in-a-generation opportunity launched with PAF, development partner Seawall Company, and S. Sutton & Associates Inc., serving as fundraising counsel.
S. Sutton & Associates Inc. is a global network of consultants providing customized Innovation Teams of subject experts with specific technical expertise to help nonprofit organizations and philanthropists maximize their philanthropic efforts and achieve significant impact. This month we welcome: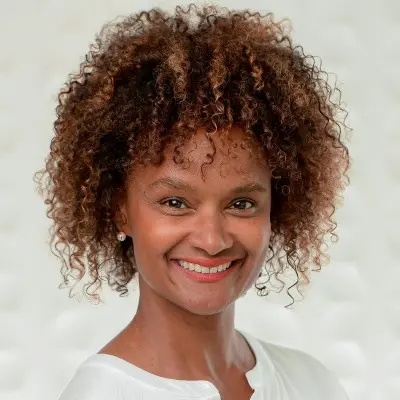 Charmain Emerson, Associate
A seasoned professional, Charmain Emerson helps people realize their real story. She strives to empower authenticity and inclusivity to drive economic opportunities. She is a passionate communications leader/strategist with lived experience and professional expertise that have organically extended into facilitating community consultations, DEI board governance, stakeholder relations, brand reputation management, and media relations.
Charmain co-founded the Black Opportunity Fund, a charitable organization creating economic and social change across Canada, and through her own agency she has advised some of Canada's leading corporations as well as vital public sector organizations serving Canada's most vulnerable citizens. Clients and colleagues describe her as an energetic and motivational collaborator, and problem solver who is committed to delivering positive outcomes.
Entering the field as a broadcast journalist with the Canadian Broadcast Corporation (CBC), Rogers and Global, Charmain later served as the Legislative Communications Advisor for the Minister of Culture and Communications Ontario and held Director of Communications roles for multiple for and nonprofit entities, including the Institute of Corporate Directors.
Charmain volunteers extensively serving on the Board of Canada's fastest-growing hospital network, Trillium Health Partners Foundation, Canada's iconic Soulpepper Theatre Company, and the Canadian Centre for Diversity and Inclusion.
A graduate of McMaster University, Charmain holds an Honours Bachelor of Arts, English and Humanities. Read more about Charmain.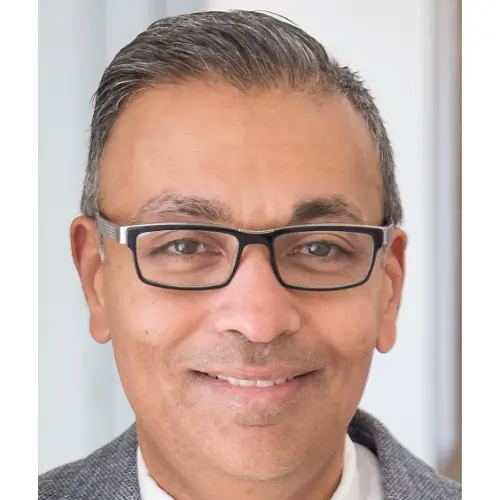 Roger Ali, Senior Associate
With more than 20 years of experience in the nonprofit sector, Roger D. Ali is a seasoned professional with deep and broad experience as a fundraising executive, administrator, and consultant, committed to the industry and the discipline, as exemplified by his recent election as the Chair-Elect of the Association of Fundraising Professionals (AFP) Global.
Roger is a major gifts strategist with a proven track record of leading teams and comprehensive fundraising and marketing programs to raise $120 million+, including several capital and endowment campaigns. Some of his previous experience has included: President & CEO, Niagara Health Foundation, Vice President, Development, Hamilton Health Sciences Foundation and Executive Director, Bishop Strathan School Foundation.
Roger also holds a Chartered Director (C. Dir) designation in Governance from the DeGroote School of Business, McMaster University; an MBA from Athabasca University as well as a Post Graduate Certificate in Administration and Management and is a Certified Fundraising Executive since 2000. He has continued executive level education at Harvard and Stanford Universities, and is the past President of the AFP Golden Horseshoe Chapter, where he was awarded the Recipient of Outstanding Leadership Award in 2017. Read more about Roger.
North America